Kristopher London Net Worth - Find Out How Rich is the British American YouTuber is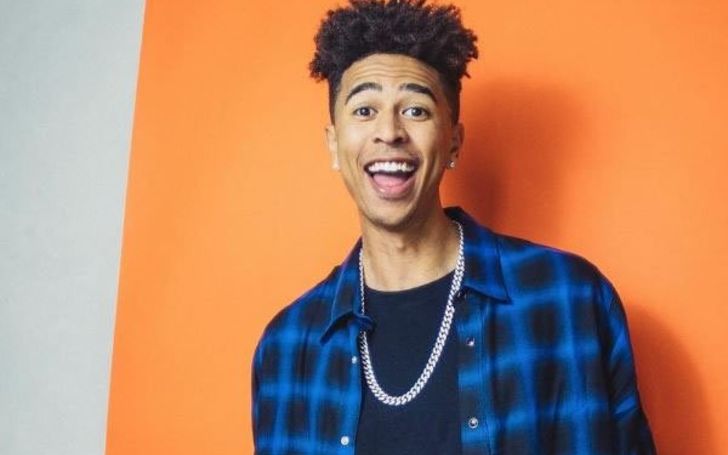 If not for a hustling, bustling career on YouTube, then an athletic career is where you would see popular YouTuber, Kristopher London at. Known for his self-titled YouTube channel that entertains fans with comedy content, reaction, rants, vlogs, and pranks, Kristopher is a 27-year-old talented British entertainer whose real name is Kristopher Obaseki.
Regardless of Kristopher's huge YouTube channel, his sole interest aims to be in basketball. If not for the guy's knee injuries, heart issue, and concussion, then he would probably be seen on a professional NBA game. The YouTuber's 6'10 height is anything but a giveaway of this fact.
Obaseki's talent shined through from his works as he successfully amasses 2.23 million subscribers on YouTube with an endless number of a million views on the videos of the channel. From all this, fans are left wondering about the riches Kristopher amassed till now. Let's head right in to know the details of it.
A Little Glimpse to Kristopher London
The British American YouTuber was born on April 03, 1993, in London, England. Even though his birthplace is in England, currently he resides in Los Angeles, California. He shares a sibling named Olivia Obaseki. His little sister also operates a channel, another the name 'Olivia Michala' started on December 08, 2014.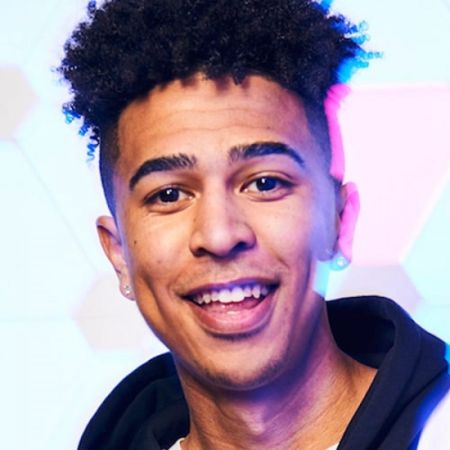 Kristopher got his inspiration to start a YouTube channel by Timothy Delaghetto.
Photo Source: Healthy Ton
Besides that, London likes to be tight-lipped about his life and skips any of his other details. Although we do know that the YouTuber is a college dropout student due to some of his issues. After that, he amassed his YouTube skills through the internet and started his channel back in 2012.
Also See: Nicole Byer Tattoos and Their Meaning
The content creator is also a part of the NBA 2k-focused web group, 2Hype. Along with that, he came a partner of Fullscreen and was featured at their Live Playlist Live Tour.
London's Girlfriend, Bri Martinez
One thing that fans can't miss out from the YouTuber's social media account is a beautiful girlfriend, Bri Martinez. The pair met through Twitter and have been dating ever since. Martinez herself is an Instagram celebrity with 304k followers as of 2020. She comes from Oregon and currently resides in LA.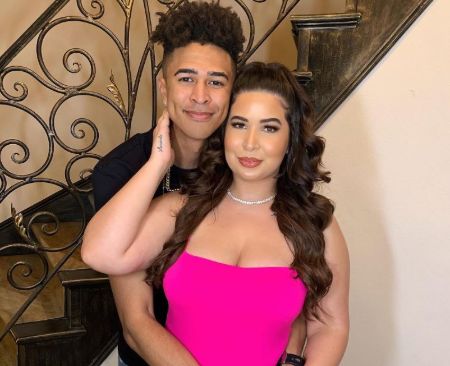 Kristopher's girlfriend, Bri Martinez is an Instagram celebrity.
Photo Source: Wiki Age
London's girlfriend does modeling for 'savagexfenty' by Rihanna, promotes brands like 'Fashionovacurve,' 'Nike women', and many more. The couple Bri and Kris are in talks to make things official, but they are yet to make an announcement.
Budding Net Worth of Kristopher London
From not one but two YouTube channels as of 2020, Kristopher garnered a massive 350 million views to date. This means that his main channel gets 300,000 views per day, resulting in earning $1500 per day. Whereas his secondary gaming channel, LSK, makes him $80 per day by an average 20,000 views.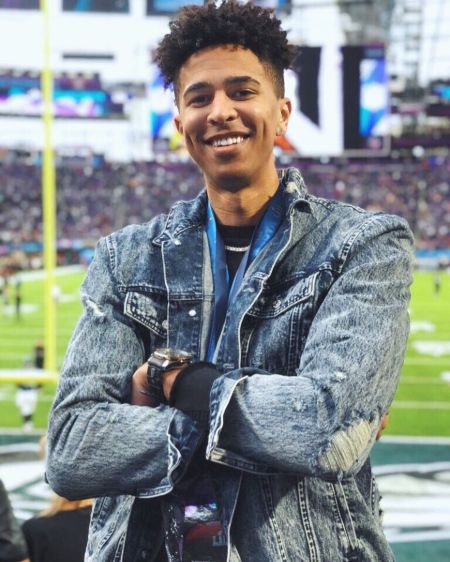 Kristopher is a self made millionaire from his YouTube popularity.
Photo Source: Box Clue
London's total net worth as of 2020 is a staggering $1 million. Of course, his primary income source is YouTube. However other of his income sources come from selling his own merchandise and constant brand endorsement deals for products like Universal Studios, Reebok, Invisalign Clear Aligners, Finish Line, Bulldog Men's Skin Care, and many others.
You May Also Like: Rupert Grint Net Worth - Find Out How Rich the 'Harry Potter' Star is
If you enjoyed the article be sure to subscribe to Glamour Fame.
-->