Kylie Jenner Has Reportedly Hired A $250 Million Superyacht To Ring In Her 22nd Birthday
Published Sun Aug 04 2019 By Travis
Kylie Jenner is renting a $250 million yacht for her 22nd birthday bash.
'Money can't buy you happiness' they say, well, money does help to rent a sweet ass yacht to throw your 22nd birthday. Don't believe us? Just ask Kylie Jenner who is reportedly renting a superyacht $250 million for her 22nd birthday.
The mogul and reality star is going to be 22 next Saturday, and she is making sure her birthday is the biggest bash in the Kardashian-Jenner history.
The yacht is 300 foot long (a whole football field people) which is cared for by a standing 29 people crew. The yacht holds 22 guest rooms as well as a master suite and three VIP room. The yacht houses a beauty salon, a swimming pool, Jacuzzi, a spa, cinema and gym with an outdoor bar and a helipad for those midnight flights.
The yacht costs about $1 million per week, and according to TMZ, the beauty mogul is sparing no expenses to make sure this is the party of the year. $1 million is a hefty price to pay for a yacht but don't worry people, Kylie can afford it. Kylie was named the youngest billionaire by Forbes magazine, and her Cosmetic line is valued at $900 million, so a million dollar for a week on a yacht is a chump change for the reality star.
The yacht is called Tranquility which was seized from the fugitive Low Taek Jho who swindled the Malaysian government off almost $4 billion. The government seized and sold the yacht after renaming the superyacht Tranquility, in a bid to recoup the billions embezzled by the fugitive banker.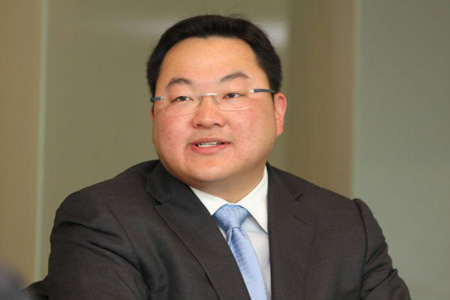 The yacht party is sure to overshadow the pink-themed bash for her 21st birthday. The yacht can travel a range of 5,000 nautical miles while reaching the top speed of 20 knots. The yacht is parked in the Mediterranean, and the guests are said to be arriving there to board the ship.
Well, the party won't be a party without some celebrity appearance; as of now Nicki Minaj and Winnie Harlow are making an appearance on the yacht.
Also Read: Game Of Thrones' Missandei Star Nathalie Emmanuel Says Emilia Clarke Inspires Her
The cosmetic mogul is also making her fourth annual birthday collection launch which is set to debut on 10 August. The collection is going to fly off the shelves so make sure you guys get your hands on it and set the alarm for the event.
The birthday bash is set to become a huge deal and THE party to be at. Let's see who are lucky enough to get an invitation aboard the $250 million superyacht.
-->