Kylie Jenner Sold Majority Stake in Beauty Company for $600 Million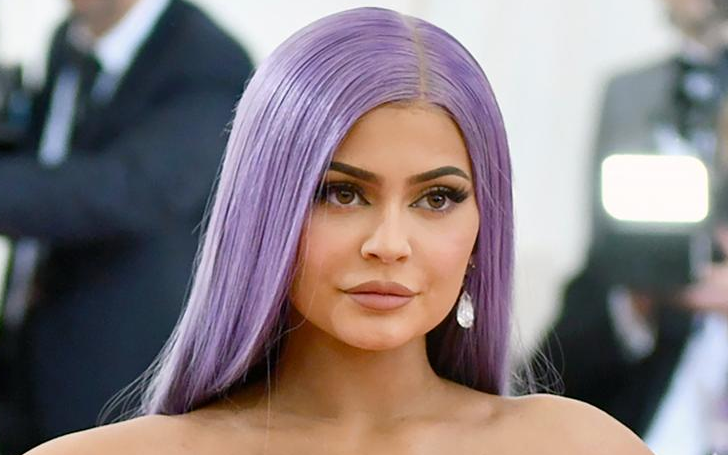 Coty acquired 51 percentage of Kylie Jenner's cosmetic company.
Kylie Jenner is stopping at nothing, and she will just continue to add $$ on her already massive net worth. According to reports, Kylie just added $600 million on her account.
Coty, a global beauty cosmetic company, confirmed in a press release it acquired fifty-one percentage ownership in Kylie's beauty business, Kylie Cosmetics.
Watch: Kylie Jenner SELLS Majority of Kylie Cosmetics!
The beauty company further said the partnership would help Kylie's company to grow into a 'Global powerhouse brand.'
Also See: Chris Brown Welcomes Baby Number Two with Girlfriend Ammika Harris
Coty further emphasized the company will help Kylie's company to build a portfolio and act as a licensee for skincare, fragrances, and nail products.
The CEO of the company, Pierre Laubies, said, "We are pleased to welcome Kylie into our organization and family."
Pierre further added, "Combining Kylie's creative vision and unparalleled consumer interest with Coty's experience and leadership in prestige beauty products is an exciting next step in our transformation and will leverage our core strengths around fragrances, cosmetics, and skincare, allowing Kylie's brands to reach their full potential. In addition, the partnership will further Coty's transformation into a more focused and agile company."
This is not the first brand acquired; Coty owns more than 77 brands. The rep said, "This new partnership between Kylie and Coty is an exciting step in Coty's renewed emphasis on its beauty business. Kylie is a modern-day icon, with an incredible sense of the beauty consumer, and we believe in the high potential of building a global beauty brand together."
Watch: Official Kylie Jenner Office Tour
Since Kylie still owns 49 percent of the company, so the main job of Kylie's team would be to focus on to lead all creative efforts.
Jenner said, "I'm excited to partner with Coty to continue to reach even more fans of Kylie Cosmetics and Kylie Skin around the world. I look forward to continuing the creativity and ingenuity for each collection that consumers have come to expect and engaging with my fans across social media."
Also Read: Meghan Trainor Removed All Her Wisdom Teeth
Jenner further added, "This partnership will allow me and my team to stay focused on the creation and development of each product while building the brand into an international beauty powerhouse."
For more information on your favorite TVs, Movies, Entertainment news, and celebrities' lifestyle, stay tuned to Glamour Fame and don't forget to sign up for the newsletter.
-->