Kylie Minogue Blinked Back Tears As She Finally Got To Play Glastonbury's Pyramid Stage
Published Mon Jul 01 2019 By Chester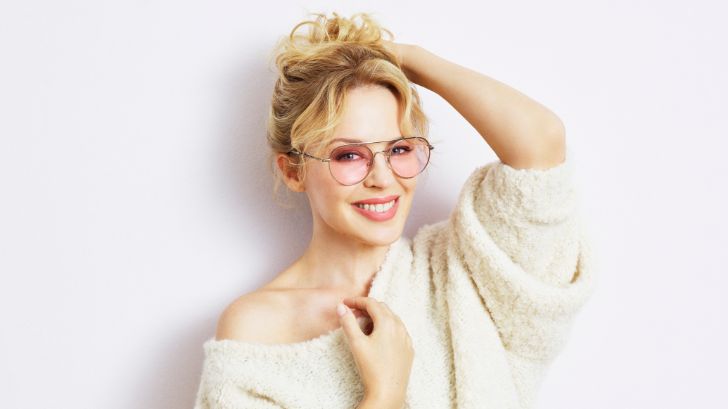 English singer Kylie Minogue gets all emotional as she finally performs at Glastonbury's Pyramid Stage.
After 14-years long cancer battle compelled Kylie Minogue to cancel her 2005 Pyramid play, Kylie left in tears as she finally got to play Glastonbury's Pyramid Stage this year.
When the audience cheered her name, 'All the lovers' hitmaker was all emotional and had to compose herself before she explained how she had seen the festival from a distance in 2005.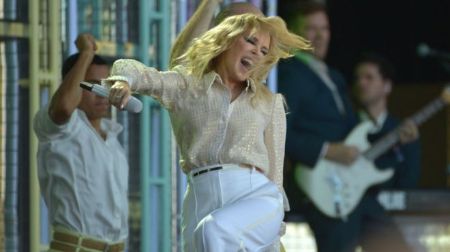 The 51-years-old actress/singer shared to the crowd,
"In 2005 I was meant to be here. Circumstances meant that I did not make it. I wished things were different - but life is what it is. We're all here at this moment."

The crowd greeted her in front of the Worthy Farm with open arms while singing together hits like I Should Be So Lucky, especially 'for you and kids'.
"Do I even need to sing?" the singer asked during 'I Should Be So Lucky' performance as her face lit up in a million-watts smile.
Amazing News! Abby Lee Miller Is Completely Cancer-Free! >>>
Minogue was therefore filled with flowers when the call eventually gave her the opportunity to follow on in the footsteps of the Legends, Bee Gee Barry and Dame Shirley Bassey.
Kylie has no illusion of how far-reaching the moment is for her. She expresses,
"I will remember what happened those years ago and my ­overriding feeling will just be of gratitude and, how fragile life can be, will there be tears? Absolutely. Let's just say I will be wearing ­waterproof mascara."
After the hammer blow of the ­diagnosis at the age of just 36, she retreated into a "dark" place and barely left her parents' home.
The Celebrity With The 10 Highest Grossing Music Tours of 2018 >>>
The singer canceled all her tour meet and decided to make her condition public.

"I was meant to be on stage in two or three days so I needed a ­explanation. It didn't cross my mind not to say it," she says. "I probably didn't think about the ramifications, but I am not a very good liar."
Well, we surely do appreciate her courage and love for the music. Besides she is an inspiration to many of the cancer victims and to be able to perform where she formally wasn't able to is something that only happens in movies, isn't it?
Abby Lee Miller Reveals Cancer And Paralysis Made Her Want to Die >>>
Stay tuned and connected to find more articles of your favorite stars.
-->