Ladd Drummond's Kids: All the Details of His Family Life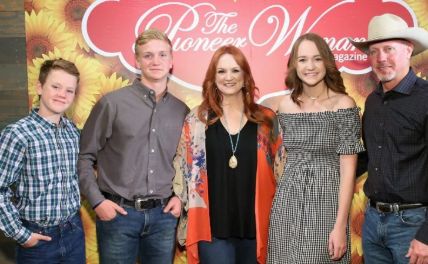 Who are Ladd Drummond's Kids? Did He Adopt a Foster Child?
A multi-millionaire rancher from Oklahoma, Ladd Drummond is better known as the husband of The Pioneer Woman, Ree Drummond. He is the fourth-generation rancher of the Drummond Ranch in Osage County; Ladd co-founded the 'Drummond Land and Cattle Company' along with his brother and father.
Born on January 22, 1969, in Nebraska, Ladd acquired his celebrity status after his wife's blogging career took off. The countryman, however, doesn't enjoy the attention and has steered clear from the limelight. Ladd and Ree tied the knots in 1996; the duo is now parents to five.
Ladd Drummond and Ree Drummond Share Five Children!
Ladd Drummond and Ree Drummond's children and the family's country lifestyle is the center of their brand. The duo has four biological children. Their eldest is a daughter named Alex, 23, followed by the 21-year-old Paige, the 18-years-old Bryce, and the 16- years- old Todd. In late 2020, Ladd and her wife revealed they had adopted a foster son named Jamar.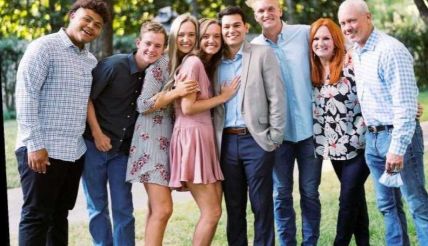 Ladd and Ree revealed their fifth child, a foster son named Jamar.
Photo Source: Happy Lifestyle
Alex graduated from Texas A&M University, where she met Mauricio Scott. The duo got married on May 1 at the family's massive ranch in Oklahoma. Her sister Paige is a student at the University of Arkansas. Ree once shared, Paige has perfected her chocolate sheet cake recipe. She is into snowboarding.
Bryce, like his father, Ladd, is an avid footballer. He attends the University of North Texas. He was the quarterback of his high school football team for four years. Ladd's youngest, Todd, is a junior in high school. As per his parents, he is following in his brother Bryce's footsteps.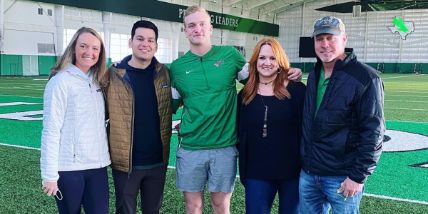 "Jamar is inextracibale part of our wacky family," said Ree Drummond about her foster son.
Photo Source: Today
When the Drummond couple introduced their foster son to the world, the couple also shared that he has been in the family for a while. They weren't allowed to reveal his identity until he turned 18. Ree shared, "Jamar is inextracibale part of our wacky family." He attends the University of Central Oklahoma.
Ladd Drummond's Daughter Alex's Stunning Wedding!
It was a poignant day for the Drummond family, and Ladd and Ree had a lot they wanted to share with the fans. Their daughter's wedding special aired on Foot Network and Discovery+ on June 26. But even the lavish wedding didn't go free of mishaps. Chaotic weather and power loss in the middle of the nuptial almost spoiled the event.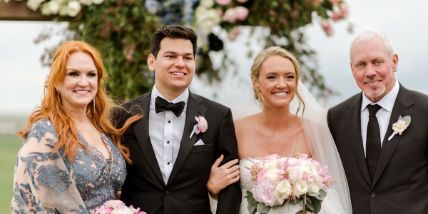 Ladd's eldest, Alex, tied the knots with Mauricio Scott in May.
Photo Source: Today
Ree shared a clip of the wedding on May 1. The blogger captioned, "Come rain or shine, or everything else that the fate throws at us, this wedding is gonna happen." Ladd and Ree reportedly spent a whopping $44,000 to $59,000 on the wedding.
"It was such a meaningful, memorable night for our whole family, and I can't wait to share it with Food Network viewers who have actually become like our extended family over the years," Drummond said in a press release.
For more information and news on your favorite stars, stay connected to Glamour Fame.
-->