Lady Gaga Left A Bad Romance For A Better One But Not With Bradley Cooper
Published Thu Aug 01 2019 By Chester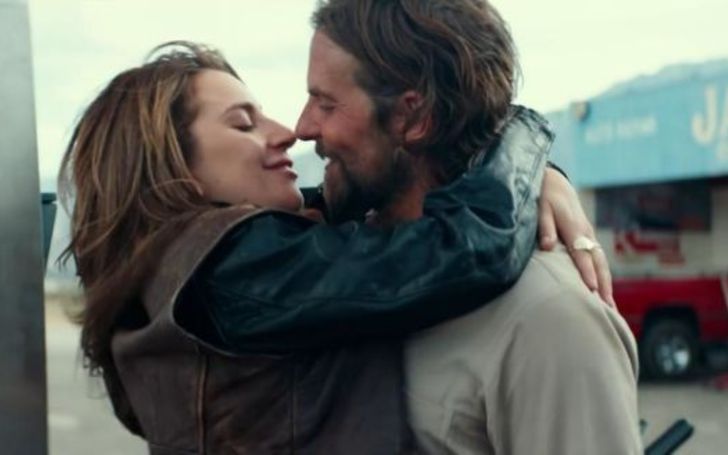 Lady Gaga oozes a Bad Romance locking lips but not with Bradley Cooper.
Over the months, the rumors regarding Bradley Cooper and Lady Gaga's off-screen chemistry is buzzing all over the internet. The burning issue that went viral all over tabloids to magazines is even considered as a key factor that ended Bradley's four-year relationship with Irina Shayk.
For a moment their tempting Oscar performance of "Shallow" from their featured movie "A Star Is Born" left us to speculate something was cooking between the two stars; with assumptions of Gaga and Bradley dating in secret!
But the recent racy snap of Gaga just flips everything opposite.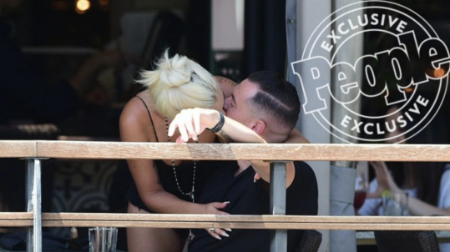 Recently on Sunday, July 28, Gaga was photographed getting all sassy and naughty with monitor engineer Dan Horton.
The lovey-dovey were seen smooching multiple times while dining in Studio City, Calif, this weekend. As reports, they were seen dating Horton for several weeks.
A source told Entertainment Tonight that Gaga is happy with her new relationship as it helped her drop the curtain about her chemistry with Bradley. Source shares,
All the talk of Bradley was all in fun; she's ready to dispel those rumors once and for all. He is handsome and talented and she likes to date men on her team ... she is known as a workaholic, so it fits her lifestyle to meet someone while working.
So How Did It All Started?
The lovebirds were keeping everything under the wraps since longtime as by reports Dan has been monitor engineer for Gaga since November 2018. Working on a new project, they started spending much time together, and slowly into each other arms.
A source tells ET,
They have been seeing each other for weeks and have been working with each other for a while. They have been working on new music, have spent hours of work time together, and became really close. They're working very closely together at a home studio in Hollywood, and sparks just started flying. People noticed the chemistry early on, and now that she has taken some time to herself, she finally feels free to date. They seem like a pretty good match.
It seems like Gaga loves to date with her close associates as she recently ended her engagement with fiance Christian Carino, who was also her talent manager.
It's a sad news to all the fans Cooper and Gaga's fans who wished to see them together as the chapter's just closed in a shallow way, just like tides that came along with the waves.
Stay tuned and connected to find update on the news.
-->