Is Lakeith Stanfield Dating Any Girlfriend? Find Out about His Relationship Status
Is Lakeith Stanfield seeing anyone? Learn about his past and present relationship affairs!
The recently released movie 'The Photograph' has got everyone swooning over Lakeith Stanfield's acting skills. The American romantic drama film made people wonder if the lad is as passionate as his on-screen character in real life.
If you talk about Lakeith's personal life, the guy pretty much keeps his lips shut around that matter. Though, we do know some facts regarding the girl he's dating. Let us jump right into it.
About Lakeith Stanfield
Stanfield was born on August 21, 1991, in San Bernardino. He is an American actor credited for playing an array of unique characters over the years.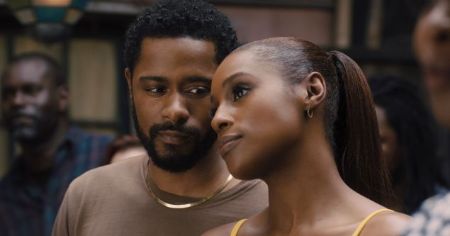 Star cast, Lakeith Stanfield and Issa Rae in the movie, 'The Photograph.'Source: Observer
Lake made his feature film debut in 'Short Term 12' while also being nominated for an 'Independent Spirit Award' in 2013. He co-starred in the horror film 'The Purge: Anarchy.'
Interesting: Nic Sampson - Facts to Know About 'Brokenwood Mysteries' and 'Power Rangers' Actor
His famous works include, 'Straight Outta Compton' for portraying 'Snoop Dogg', and the movie 'Dope', which was a biopic about the hip-hop group 'N.W.A.'
Here's Lakeith Stanfield's Girlfriend
Cue the round of applause, as it's none other than Xosha Roquemore. Xosha, herself has quite a name in the acting world. Remember 'Nurse Tamra Webb' from the comedy show, 'The Mindy Project'?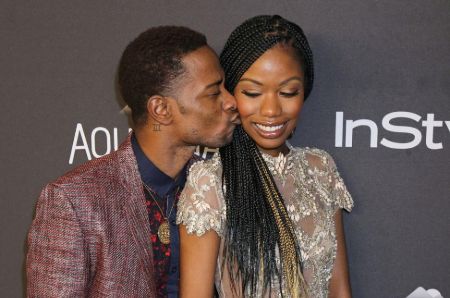 Except some pictures, the couple does not share any information about each other.
Source: UPI
The pair's been dating for years, although they first made a public appearance back in 2015 at the 'Straight Outta Compton' world premiere in Los Angeles. Both of them like to keep their personal life out of the limelight.
More about Xosha Roquemore
Xosha has shown interest in acting ever since she was in high school. At that time, she joined a local drama club called 'The Amazing Grace Conservatory' run by veteran actress Wendy Raquel. The junior drama-queen got her formal education at the prestigious 'Tisch School of Arts' in New York.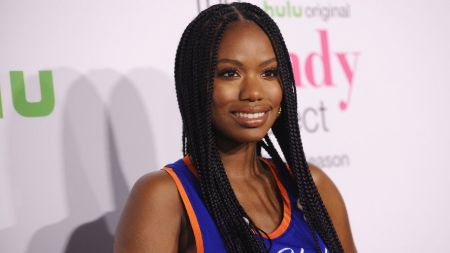 The actress is famous for her role as Tamra in 'The Mindy Project'.
Source: Hollywood Reporter
After that, Roquemore bagged her first on-stage credit in the 2008 drama 'Precious.' She went on to be cast in small roles for TV series like 'Southland', 'Rescue Me'. Though, the big break in the movie industry was given to her by the recurring character of 'Tamra Webb' in 'The Mindy Project.' Now her latest project includes a lead role in 'Cherish the Day' as 'Gently James.'
Xosha and Lakeith Share a Kid
Yup, you heard that right. At the peak of the actor's career, they juggle their work between their family and work. Though, as usual, we know any details about the baby's name or have many pictures of their girl.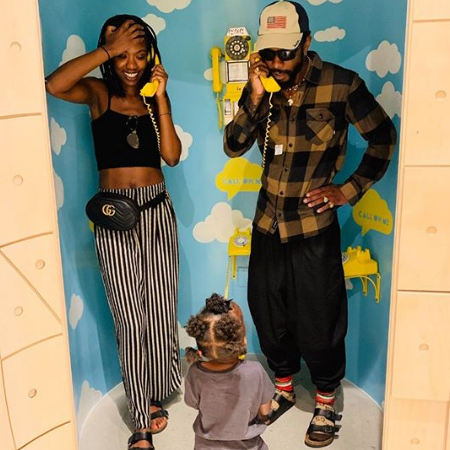 Xosha shared the picture saying, "Here's a nice celebrity kid back of the head pic. My girl."Source: Instagram
Back in 2017, Xosha posted a picture in honor of international women's day to showcase her baby bump. She captioned the picture, "I am WOMBMAN," while wearing a crop top.
You May Like: Five Interesting Facts about FBI Actress Ebonee Noel
A lovely daughter was born in the same year, to which Lake wrote, "It's quite crazy, I'm seeing it for the first time, again. Everything is brand new. I'm paying attention to patterns in the leaves. The things I didn't think about before, now I can feel them. It's great."It's
For more of this news of your favorite celebs, be sure to sign up for the newsletter only on Glamour Fame.
-->