Nic Sampson - Facts to Know About 'Brokenwood Mysteries' and 'Power Rangers' Actor
Published Wed Feb 19 2020 By Matthew
Here's all that you need to know about the Brokenwood Mysteries star Nic Sampson!
Ever since the detective drama series 'Brokenwood Mysteries' came out, it was overshadowed by many other high-end series. But once a group of people began noticing the series, it blew up like the fourth of July. And with that came the curiosity over the cast members. Most of 'Brokenwood Mysteries' cast might seem a fresh face to a lot of us, yet the fact is some of them were around a lot longer than you could've anticipated. One of such cast is Nic Sampson.
Watch: Nic Sampson - The Brokenwood Mysteries
There is a good chunk of individuals out there who never even once in their life heard of the name Nic Sampson. If you're one of them don't worry about, we've got you covered. Here're the top must-know facts about the 'Brokenwood Mysteries' star.
Nic Sampson Is From New Zealand
Sampson, famous for being a Comedian, was born in New Zealand on Tuesday, November 18, 1986. The details regarding his childhood and family are very scarce. It is, however, known that Sampson is the first child among the three. He has a younger brother and a sister.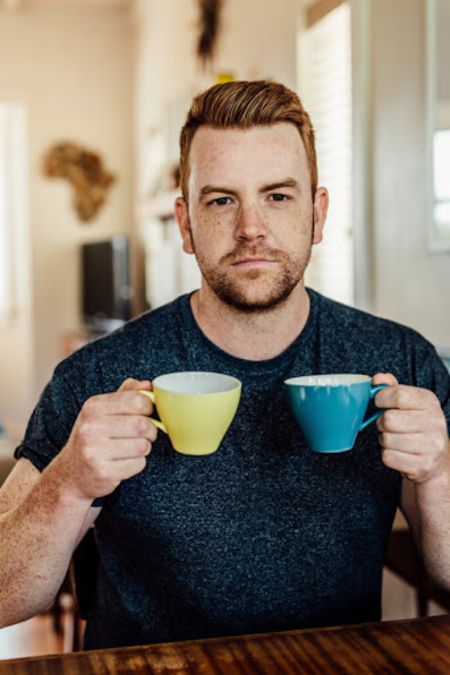 Nic Sampson is from New Zealand.
Source: Nic Sampson Website
Nic was once called the hardest working man in New Zealand television. The not so popular actor holds an extensive and impressive CV being a stand-up comedian, a podcaster, a performer with the all-star comedy improv troupe Snort, the head writer for entertainment variety show 'Jono and Ben' and a writer on the sketch show 'Funny Girls'.
Nic Sampson Used To A Power Ranger
Nic's early success in his career came from being a power ranger on the 'Power Rangers Mystic Force' show. The show received quite commendable appraises from its primary fan base, who are mostly kids. He co-starred with Firass Dirani on 'Power Rangers Mystic Force'.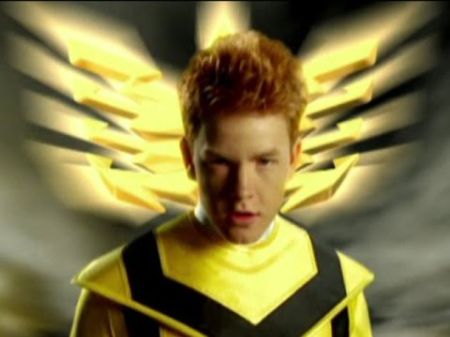 Nic Sampson starred in Power Ranger Mystic Force as the yellow ranger.
Source: YouTube
The New Zealand born actor portrayed the role of 'Charlie "Chip" Thorn', the yellow mystic ranger in the American television series. The fourteenth season of the Power Ranger series, 'Power Rangers Mystic Force,' was based on the Japanese Super Sentai series, 'Mahou Sentai Magiranger'.
Nic Sampson Was Dubbed The Hardest Working Man In NZ Television
An interview article by the NZ Herald called Sampson the hardest working man among the New Zealanders TV community, and for the most part, it is true. Ever since his career began, Nic took on countless roles and responsibilities, some that might even be too much for others.
Recommended: Gigi Santo Pietro — Facts to Know about the Daughter of George Santo Pietro and Vanna White
When asked why he took everybody's job, he jokingly replied, "Because I am a white man, and that's what we like to do." On a serious note, though, he said that his drive was a real hangover from my early 20s. Recalling the odd jobs that he took on over the past, Sampson said,
When you're an actor you spend a lot of time dressing up as a Santa Claus or some bullshit and hating it. So you learn to take whatever job comes your way. It gives you quite a diverse skill set because you have to get good at a lot of things. I think I'd get bored if I did one thing the same for too long. I like to try to switch it up.
The level of truthfulness in his answer clearly reflects over a decade of experience that the yellow ranger received as an actor.
Nic Sampson's Comedy Is His Safety Net
In the same interview with the NZ Herald, Nic revealed that he feels no pressure when it comes to acting because he calls himself a comedian before an actor. Sampson confessed that he thinks mostly of himself as a comedian who enjoys acting too. One good thing about being a comedian who acts is that if anyone criticizes Nic for not performing well as an actor, he can always tell them that he's just a comedian.
Watch: Nic Sampson - Stand Up 2019
Of course, the pressure to be funny is so much higher, and if people expect funny and you don't deliver, the audience will crucify you. Having said that, Sampson doesn't disappoint when it comes to comedy and is one of the best out there.
Nic Sampson Was a Feature Extra In Brokenwood Mysteries
Probably the most significant milestone of Nic career, 'Brokenwood Mysteries' initially hired Sampson as a featured extra for the series. Mostly a glorified backdrop, his part was only limited to a single line per episode. But after really nailing those very one-liners, Sampson's appearance became what it is today.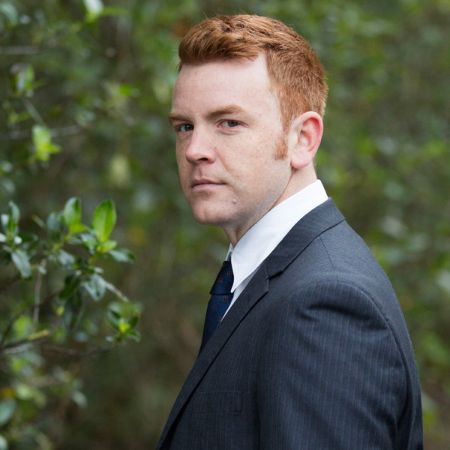 Nic Sampson was hired as a featured extra for Brokenwood Mysteries.
Source: The Brokenwood Mysteries Website
Proud of his accomplishment on the show, Sampson exclaimed, "Now I'm right at the front, baby! I'm saying lines. Sometimes I'm the only main character in a scene." Despite such ginormous success in the silver screen, Nic's true calling remains on stage.
You Might Also Like: Jeremy Sisto Married Twice; Facts on His Personal Life
Tune in to Glamour Fame for more celebrity facts, and don't forget to sign up for the newsletter.
-->