Did LaLa Anthony Opt For Plastic Surgery? Her Comparison Pictures Say So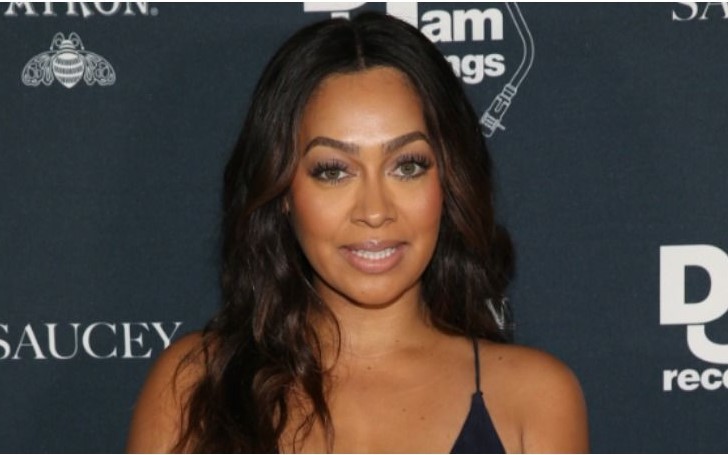 Find out if La La Anthony had plastic surgery or not.
La La Anthony (born Alani Nicole "La La" Vasquez) is an American TV personality and author. La La is recognized for her stint on the show 'Total Request Live' and VH1 reality show "Flavor of Love," "I Love New York," and "For the Love of Ray J." Moreover, she is known for her extraordinary beauty.
Anthony's beauty, however, is subject to scrutiny as many believe she achieved it through plastic surgeries. While it's not new, Hollywood artists are often the subject of such rumors/claims. So, to answer this question, we compared some pictures of her past with her recent ones, and the result is what we will share with you next.
Did La La Anthony Use Botox?
As of now, La La Anthony is over 40 years old. But when you look at her face, it's hard to tell her age; she seems to be in her early thirties, so people claim she used Botox for her wrinkle-free face.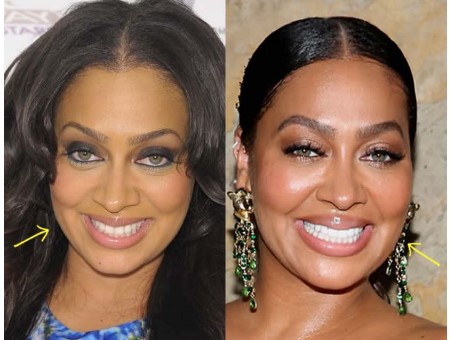 Moreover, looking around her eyes, it's hard to see even a single line of wrinkles as crow's feet appear as early as her late twenties. So, could it be true? We don't know, but La La is known for using expensive skin care products. However, if you know your skin and your products, it can work magic.
So, still hard to tell if she used Botox. Another actress Brie Larson is said to be done eyes and nose through plastic surgeries.
Did La La Anthony Get a Rhinoplasty?
Among many other allegations, rhinoplasty is another public speculation for La La Anthony. People believe the reality star had a nose job. And if we look at the comparison picture, the claims seem true.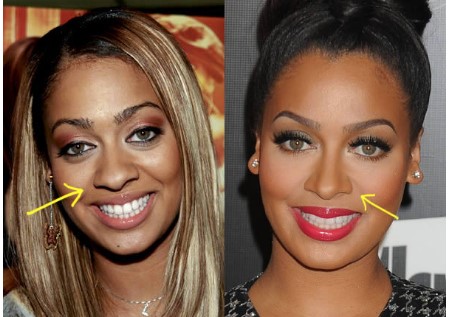 Since the picture can tell you many things, her nose looks more defined. What's more, it appears she also corrected the tip, but this all could be the wonder of makeup.
Makeup these days can do the tricks for these minor fixes. So, we will leave it to you to decide about the rhinoplasty. Similarly, Liu Yifei has undergone a nose job and an eyelift.
People Also Claim La La Anthony Had a Boob Job
Well, on this one, we beg to differ. La La Anthony's bosoms look pretty much the same. It's clear from the comparison pictures from her past and now that she never got a boob job.
We have no idea why people have such claims, but they look the same. She was blessed with such lovely bosoms while growing up, so she did not need any.
La La Anthony's Butt Augmentation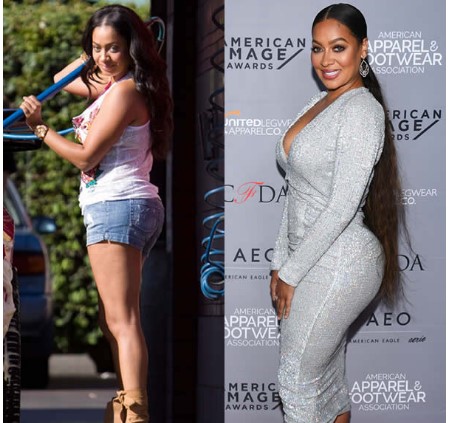 Well, on this one, we are somewhat convinced. While it is apparent that she was blessed with big butts from the beginning, in her recent years, she seems curvier.
We guess she had a butt lift, as she has more curves on her body. So, we think we don't need to emphasize this point more. So, despite La La's claims, she got a butt lift.
So while concluding things, we can see she at least got a butt lift, despite her claims. Thus who knows, she might have corrected other body features as well. But even though she did, all the changes are subtle, and she looks beautiful, no matter what.
For more information on your favorite celebrities lifestyle, stay tuned to Glamour Fame, and don't forget to sign up for the newsletter.
-->