Lamar Odom Makes Startling Confession By Claiming He Once Threatened To Kill Khloe Kardashian
Published Sun May 26 2019 By Andrew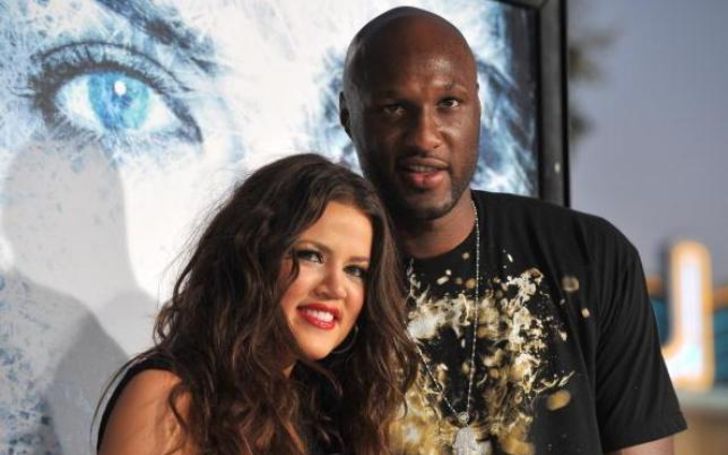 'I once threatened to kill Khloe Kardashian' confesses Lamar Odom.
It is a well-known fact that The Kardashians live of excitement but they do have their fair share of dark phases. Unraveling some of those spine-chilling events, reports have it that Lamar Odom one threatened to kill ex-wife Khloé Kardashian. He revealed the incident through his new book, 'Darkness To Light.'
Odom confessed he was chasing high mixing cocaine and ecstasy at his home while Kardashian was upstairs. According to reports, Odom was hallucinating after ingesting the drug-mix and this frightened Kardashian. Subsequently, she took it upon herself to call his friends to come help with the drug-fueled rage.
Lamar Odom and Khloe Kardashian were married for nearly 7 years.
Source: Daily Mail
Odom's consciousness was taken over by the psycho-active substances so much he completely lost control over his temper. The situation escalated so quickly that he allegedly threatened to kill Khloe.
Lamar recalled shouting at the 'KUWTK' star.
"What the f**k are you doing? You trying to embarrass me in front of my friends? I'll f**king kill you! You don't know what I'm capable of!"
Odom also confessed to his drug-induced rage and the destruction he caused to his home using a golf club while being high. Odum admitted to swinging and ripping out the drywall of his house and creating dozens of gaping holes in the walls. As he mentioned in his book, the golf club was actually bent in half.
Ariana Grande Makes Her Keeping Up With The Kardashians Debut!>>>
Through his memoir, the former NBA star took it upon himself to admit that he cheated on Kardashian multiple times during his drug addiction days and also maintained that he regretted doing so.
Odom stated,
"I wish I could have been more of a man, it still bothers me to this day. But regret is something we have to learn to live with."
Lamar Odom and Khloe Kardashian tied the knot back on September 27, 2009, and they parted ways after 7 years of marriage on December 9, 2016.
-->