Lamar Odom Reportedly Wants To Reach Out To Khloe Kardashian After Hearing About Tristan Thompson Cheating
Published Thu Feb 21 2019 By Jessica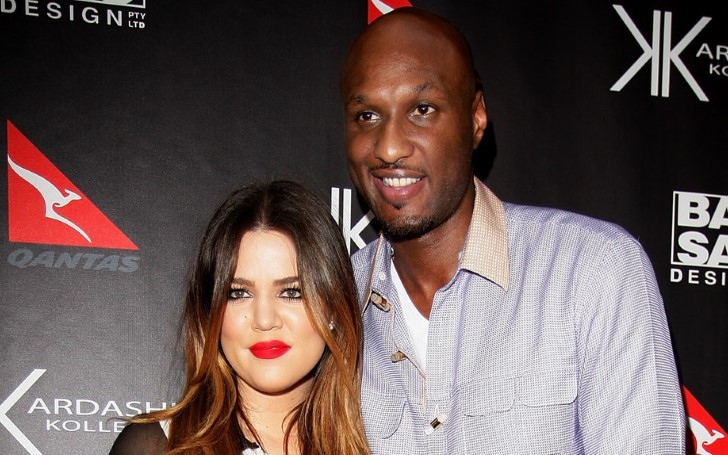 Former husband Lamar Odom reportedly wants to reach out to Khloe Kardashian after hearing the Tristan Thompson cheating scandal.
After Tristan Thompson cheating scandal with Jordyn Woods surfaced, it's not just Khloe Kardashian who is hurt. Apparently, Khloe's former spouse Lamar Odom is upset over the news and wants to reach out as well so he could comfort her.
A close source to the reality star told HollywoodLife revealing that the NBA pro still loves his former wife and that his heart goes out to her at the moment.
After finding out Khloe's now ex-partner Thompson cheated on her with sister Kylie Jenner's best friend, Woods, Odom wanted to contact her.
Former couple Khloe Kardashian and Lamar Odom
SOURCE: Wetpaint
The insider claims that Lamar hates to see Khloe being treated this way. The statement from the source reveals:
"He only wants her to be happy. Lamar won't say it to Khloe, but part of him still considers her to be his soulmate and even wonders if they could try to make it work one more time. He is thinking about her and desperately wants to take care of her."

"He's picked up the phone 100 times thinking about calling her and he's put the word out through friends that he's there for her whenever and wherever she needs."
Only two years back in June 2017, the basketball pro said on 'The Wendy Williams Show' that he and Khloe should never get back together. The LA Lakers forward then simply replied with 'No' when Wendy asked him if he would ever take Khloe back if she came back into his life.
He said:
"I say that with no offense to her. It'd be the best for both of us if we keep our distance."
Lamar also explained that he did not want to reconcile with his former lady. And despite giving such statement then, the 39 years old star still seems to lowkey care about Khloe.
Many reports claimed that the Cleveland Cavaliers player hooked up with Woods at a private house party on 19th February just a couple of days after flying to LA to celebrate Valentine's Day with Khloe and their ten months old daughter, True Thompson.
Both Thompson and Woods spent the night till seven in the morning passionately cuddling and being all over each other. The pair reportedly hooked up after attending Drake's concert with few of Tristan's close friends.
Despite the cheating allegations and splitting from the 34 years old reality star, Thompson denies the rumors. In a now-deleted tweet, he wrote 'fake news'.
Nor Jordyn neither Kylie has spoken publicly on the cheating scandal.
Meanwhile, sister Kim Kardashian unfollowed both Woods and Thompson on Instagram after the cheating scandals leaked.
As a matter of fact, several reports state that the whole current situation is being filmed right now to promote their next series for 'Keeping up with The Kardashians'.
-->