Landon McBroom Weight Loss - Find the Reason Behind His Drastic Weight Loss
Published Fri Apr 24 2020 By Chester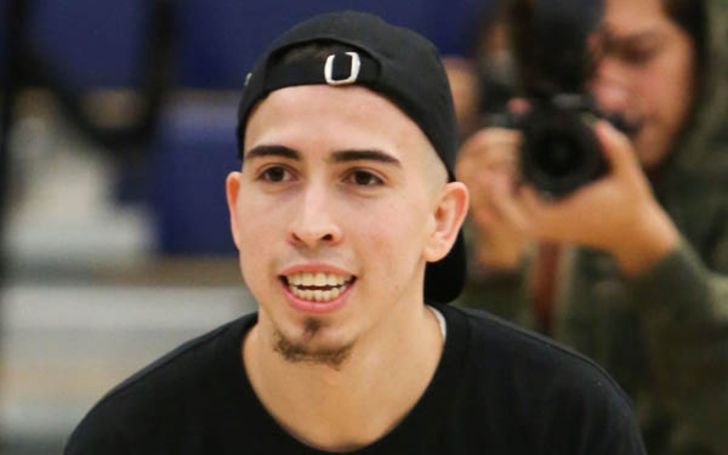 Learn the facts behind Landon McBroom's weight loss.
If you've been following the YouTuber Landon McBroom then his weight loss has been a subject of curiosity among his followers.
Since his fans and followers seem to be worried about the change here we present you with all the details as well update behind everything happening in the 23 years old influencer's life,
Landon McBroom Weight Loss
Cancer the reason behind McBroom's sudden weight loss.
Image Source: Distractify
Landon who weighted around 149 pounds which is equal to 68 kg suddenly shrunk to less than 110 pounds (50 kg) and fans were left shocked seeing the YouTuber's abnormal weight loss on his channel clips.
Check Out: Sean Murray Weight Loss - Get all the Details of His Impressive Slim Down
Well, to be honest, Landon actually never had any weight loss as the reason behind his weight loss is precisely due to the side effects of cancer. Those who are well updated with the things going on with the Internet star might well know about his diagnosis with cancer. He even posted a clip on his Youtube channel THIS IS L&S which he runs alongside his with his soulmate Shyla Walker.
Shyla exclusively shared it among the followers about seeing a specialist and things were little worse than he thought. Landon has a form of lymphoma which is a form of cancer.
His Fiancee Shyla Walker even gave update sharing, "We originally did a biopsy… in this case, it was a mass by his heart that they were looking at and it's in between his lungs, and there were several other masses around, and we did find out that it is lymphoma, which is cancer."
Chemotherapy the Reason Behind his Weight Loss
After he was confirmed with cancer, doctors quickly started Landon to go for its treatment which was chemotherapy. For those who are unfamiliar with what chemotherapy is well it is a drug treatment that uses a heavy dose of chemicals which kills the cancer cells. Those who undergo the treatment also face side effects such as weight loss, hair fall, and low appetite.
Find Out: Andrea Bocelli Weight Loss - Find Out How an Italian Opera Singer Lost Weight
On the positive part, the YouTuber Landon has already gone through the first treatment and seeing improvements. Matter of fact, he has even gained 20 pounds and if the treatment goes in the process then he will get back to the good old shapes in no time.
We wish for the basketball player and Youtuber for this short recovery and entertain us with his intriguing content. Stay tuned for recent news and updates only on Glamour Fame.
-->