Lara Flynn Boyle Plastic Surgery - All the Facts Here!
Published Wed Oct 28 2020 By Bran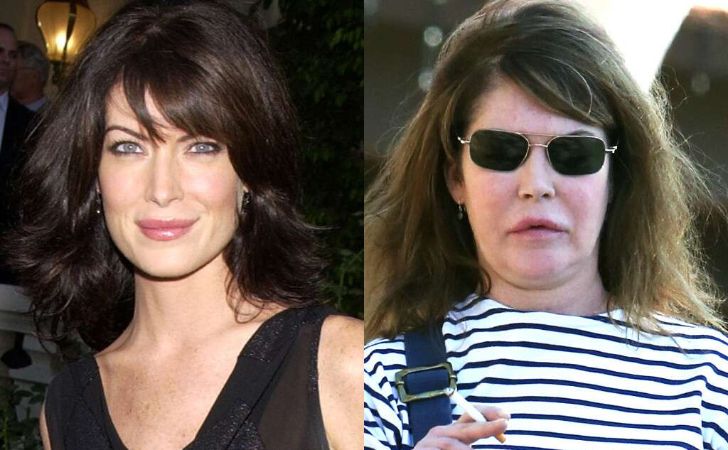 Emmy Award-nominated actress Lara Flynn Boyle had a completely new appearance following her plastic surgery. Grab all the details right here.
There are not many television enthusiasts who don't know Lara Flynn Boyle, thanks to her amazing presence in front of the cameras. The actress cum producer is best known for her role as Donna Hayward in an ABC cult television show, 'Twin Peaks.' Apart from that, she even appeared in some top movies like 'Threesome,' 'Cafe Society,' and 'Happiness.'
The life of Lara Flynn Boyle has two sides, and the meaning is quite literal in this instance. The star from 'Twin Peaks' underwent plastic surgery which drastically changed her entire look. Not once, not twice, but the actress altered her looks several times to be completely different from how she looked at first. In fact, people even label her work as one of the worst plastic surgery botch-up. So, today we take you close to the precise details regarding the plastic surgery that reflect her new changes.
Lara Flynn Boyle's New Look Following Plastic Surgery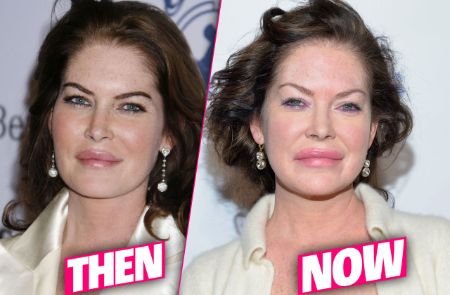 Lara Flynn Boyle wasn't much appreciated following her plastic surgery.
Photo Source: Radar Online
The longtime followers of Lara Flynn Boyle were absolutely shocked when they saw their favorite actress from 'Twin Peaks' of the 1990s brought a completely new look. Yes, it is quite evident that the under the knife methods are done with the objective of changes, but in the case of the 51-year-old actress, the alterations were too much than what people were hoping for.
Recommended: Jolene Blalock Plastic Surgery - The Real Truth.
Lara who previously perfected the wide-eyed look went through several procedures. When she came out to the screens after years in unseen footage in 2014, When the paparazzi spotted Boyle with her mother Sally, they saw her with a puffier face with a relative lip which contrasted her former self in numerous levels.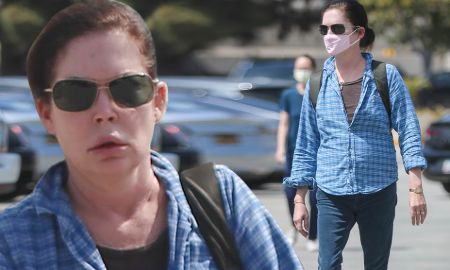 Lara Flynn Boyle played the role of Donna Hayward in 'Twin Peaks.'
Photo Source: Dailymail
A new looked Lara wasn't admired much by the public. While it isn't new for people to hate the artificial process to alter some changes, in her case, her followers just didn't seem to like the drastic changes. Her lips looked a lot plumped with much smoother skin. Moreover, her cheeks also started to sag which started to make the impacts much more negative.
Lara Flynn Boyle Never Confirmed Her Plastic Surgery
Although every little change of Lara Flynn Boyle's body and face is visible, the reputed actress never seemed to admit it to the public. Interestingly, the fans seem to know it all when she tied the knot with real estate agent Donald Ray Thomas II in 2006. As per several experts in their reports, Boyle actually went through a diverse set of under the knife measures like rhinoplasty, lip augmentation, browlift, and facial fillers.
Lara Flynn Boyle is currently married to Donald Ray Thomas II.
Photo Source: Hollywood Reporter
A facial plastic surgeon, Dr. Paul S Nassif gave his views regarding Lara's changes and warned her that any more of such surgical methods wouldn't do much good to her. Getting to know about the main reason why Lara chose the under the knife measure is still uncertain to this date. In an interview a long time back, the disclose on the fears on aging and losing opportunities to new and younger actresses, which might be why she chose to revamp her looks, which sadly backfired.
Also See: 'The Princess Bride's Cary Elwes Sparks Plastic Surgery Claims As Actors Lose Face.
For more news and updates about your favorite stars, please stay connected with us at Glamour Fame.
-->