What is Laszlo Hanyecz's Net Worth? Find All the Details Here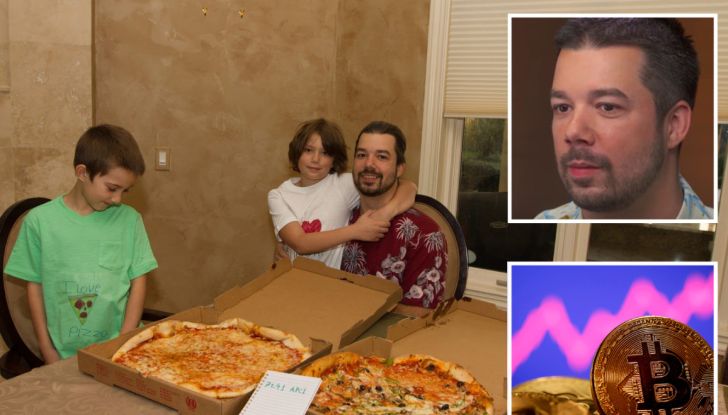 Explore Laszlo Hanyecz's Net Worth in 2021: Complete Report of The Infamous Pizza Guy's Wealth Here
If there was a contest for the unluckiest man in the world, then Laszlo Hanyecz will probably take the runner-up's position if not the winner's. Those interested in cryptocurrency and its investors are well aware of the name. He is the infamous trailblazer of the first Bitcoin (digital currency) commercial transactions.
Here's why you should know about him; Laszlo was one of the early contributors of the digital currency forum when the larger section remotely knew about the concept; the story of his first transaction is now told worldwide like folklore, many probably pitying the guy for his haphazard decision, but guess what, Hanyecz says he doesn't regret it a bit. Let's see what life looks like for Laszlo now and how much he is worth in 2021.
What is Hanyecz's Net Worth, and How Much Could've it Been?
Laszlo is an ordinary software programmer from Florida, he is no celebrity, but he made history in Bitcoin's record eleven years ago. His job doesn't guarantee premium pay. Computer programmers in the USA earn an average salary of $86,550, and the amount at max can go upto six-figure. Given Hanyecz's commoner stature, his verified Net Worth is still under review, but many think it can't be more than 100k.
The infamous bitcoins pizzas valued $41 then, now worth $470 million.
Photo Source: Otakutart
But his current net worth isn't what most are concerned about. Instead, people are curious about how much it could've been. Hanyecz's net worth today could've been $306 million had he not traded his 10,000 Bitcoins, which was valued at €30 then for mere two pizzas.
Check Out: What is Jen Psaki's Net Worth in 2021? Learn All About Her Earnings and Wealth Here
On March 22, 2010, a 19 years old California student Jeremy Sturdivant saw a weird request on the Bitcoin chat forum. It was Hanyecz casually offering his then-lowly 10,000 bitcoins for two Papa Jones's pizzas. Sturdivant complied with the offer and used the coins as a cover expense reportedly. Whereas Sturdivant expresses regret over not holding onto the Bitcoin longer, Hanyecz feels otherwise.
I've No Regrets: Laszlo Hanyecz!
"It wasn't like bitcoins had any value back then, so the idea of trading them for a pizza was incredibly cool' said Hanyecz in his interview with The Times in 2013 as the value of the cryptocurrency rose steadily. The programmer rose to infamy in 2017 when the value of Bitcoins started hitting the sky.
"If I hadn't done it, someone else would've," says Laszlo Hanyecz.
Photo Source: Twitter
Hanyecz, 39, maybe quoting he has no regret just for the sake of it, but the world believes he felt the burnt too like many who played no part but felt the pain. He told Bitcoin Magazine in 2019 that if it weren't him, somebody else would've done it, so he has no regret.
Recommended: How Rich is Lola Lennox? What's Her Net Worth in 2021?
Sturdivant, who went down in history as another unlucky guy, said, "It is crazy to think anyone having that much bitcoin today. If I had treated as an investment, I might have held on a bit longer." Whatever their opinions are, the duo will be remembered every year on Bitcoin Pizza Day, and ill-fate will be gossiped about by the world.
Happy Bitcoin Pizza Day!
Built by Satoshi Nakamoto, who aimed to create a rival financial system with Bitcoin, the cryptocurrency is now valued at $35,771 and is estimated to reach $100,000 in few years. Thanx to Laszlo and Jeremy's iconic feat; 22 May is now celebrated as a cryptocurrency holiday for the global market.
Bitcoin community celebrated 11 anniversary of the day on May 22.
Photo Source: Otakukart
The Bitcoin community commemorated the 11 anniversary of the day by noting how much Hanyecz's papa jones's pizza would cost today. Laszlo's decade-back purchase now acts as a milestone for Bitcoin, and the world's most expensive pizza keeps breaking its record every year.
For more information and news on your favorite stars, stay connected to Glamour Fame.
-->