Know about late Chris Burrous wife Mai Do Burrous
Published Sat Dec 21 2019 By Matthew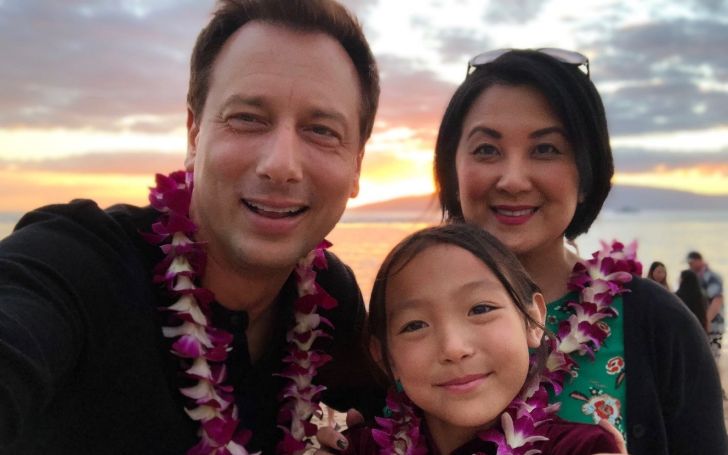 Learn about Mai Do Burrous, the widow of the late Chris Burrous.
Born on January 11, 1975, in Santa Clara County, California, as Christopher Rocky Burrous, Chris was a co-anchor for the KTLA 5 Morning News on weekends. He also frequently reported breaking news for the same channel during weekdays. The 43 years old TV personality was quite a celebrity in the Los Angeles area where he resided with his family.
Married to Mai Do Burrous, Chris is survived by a beautiful daughter Isabella and his wife. Not many are lucky enough to find life partners that share similar interests with them, but it was different for Chris when he met his soulmate. So who exactly is Mai Do Burrous? Here are some facts that'll help you know her better.
Mai Do Burrous is Also a TV Personality
Like her husband, Chris Burrous, Mai Do is also a TV Personality. Chris and Mai Do first met at KGET-TV in Bakersfield, California, when Chris was posted there.
Wife of late Chris Burrous, Mai Do Burrous.
Source: Answers Africa
Mai Do was a producer and reporter for the 17 News. Soon after their fateful meeting, Mai and Chris became fast friends. Years of friendship between Do and Burrous grew into a romantic relationship.
Mai Do Survived Vietnam War
In April 1975, when Mai was just a two-year-old baby, her mother escaped the fallen city of Saigon. Her father, however, was already in California as a doctoral student. The mother-daughter duo wouldn't have made it; had it not been for two US Marines who recognized them from a day before.
Watch: Mai Do-Burrous Escape From Vietnam (2015)
17 News reported Mai Do's story of survival in a documentary called 'Mai Do-Burrous Escape from Vietnam' when she was a producer and reporter on the same channel.
Mai Do Burrous's Father's Name is Sang Do
Sang Do, Mai's father, came to the US when he was 31. He was a doctoral student in California. During his time as a doctoral student, the American troops pulled out of Vietnam, resulting in the country falling under communist power.
Also See: Chris Burrous was Married to Mai Do Burrous - How was His Relationship with His Wife?
Do then became an administrator for the county of Los Angeles. After retirement, Mai's father appeared in a documentary called 'Mai Do-Burrous Escape from Vietnam' with Mai Do and her mother.
Mai Do's Husband Died of Methamphetamine Toxicity
Chris Burrous, Mai Do's husband, was found unconscious by paramedics in a Glendale motel in Los Angeles on December 27, 2018. Despite having a wonderful life with his family, Chris had a secret from them. He frequently met up with a guy from Grinder and engaged in sexual activities with the man.
Watch: Chris Burrous's cause of death released I ABC7 (2019)
During one of his sexual escapades, Chris inserted two meth rocks inside his rectum. He passed out, after which his erotic partner called 911. The news anchor died on the way to the hospital.
Mai Do Burrous Received Almost $117,783 From Donations
After the unprecedented death of her husband, Chris Burrous, two different GoFundMe accounts were set up by Gigi Graciette and Mai's sister Rosemary Do Silverstein.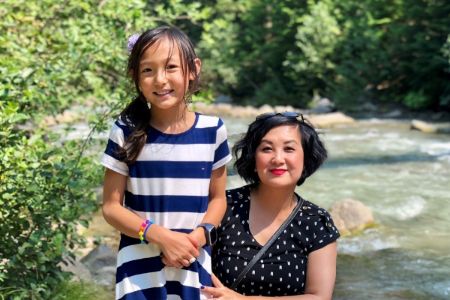 The accounts were set up to support the Burrous family, who were the ones Chris valued most. KTLA endorsed both arrangements.
Check out the entertainment section at Glamour Fame for more celebrity relationships and facts.
-->