Lauren Ridloff's Children: Learn About Her Family Life Here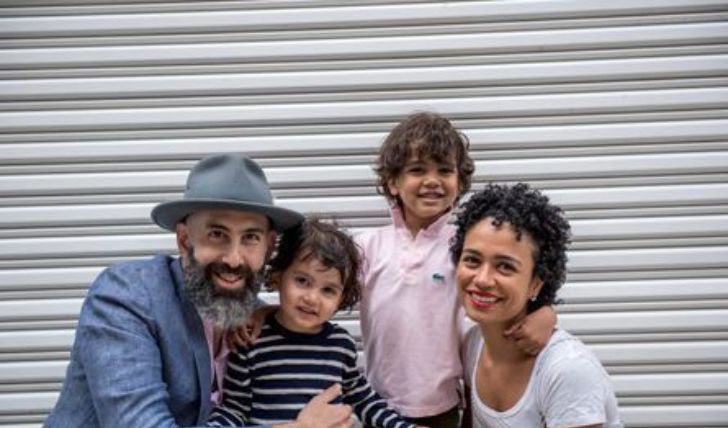 Lauren Ridloff is a doting mother to two deaf sons: Get the complete story here!
Call it destiny or the output of her courage; either way, actress Lauren Ridloff is set to become an A-list actor soon. The biggest project of her career, Marvel's Eternals, was released earlier this month, and Ridloff's character was no doubt one of the fans' favorite Eternals superheroes. Her character, Makkari, is the first deaf superhero in Marvel Universe's history.
Before garnering fame as the first deaf superhero, Ridloff was starkly known as a deaf artist who has credits in a few hits like Walking Dead, Legacies, Sound of Metal, and Wonderstruck. Lauren was born deaf to hearing parents on April 6, 1978, in Chicago, Illinois. The actress is happily married with two kids.
Lauren Ridloff's Sons!
The Eternals star is a proud mother of two sons. Ridloff was majoring in English and creative writing when she ran into her now-husband, Douglas Ridloff, a deaf poet and performer. After marrying Douglas in 2006, the couple was soon blessed with two sons, both born deaf.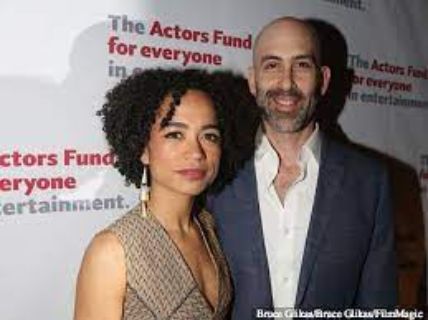 Ridloff is married to a deaf poet.
Photo Source: HITC
Being raised by two loving parents, a counselor and an artist, Lauren was determined to bring her kids the same way. But tending to two deaf kids was surely a challenge. The actress taught at a kindergarten and first grade at Public School in Manhattan when she decided to leave the job and look after her sons.
Don't Miss: Kyle Richards is a Mother of Four Daughters! Learn About Daughters Here.
Ridloff's sons, Levi and Wyatt, are toddlers, and the actress prefers keeping them away from the limelight. The family of four communicates in ASL (American sign language), and it was Lauren's expertise in the language that first landed her a job in acting. Ridloff was a stay-at-home mom when she got a gig tutoring director Kenny Leon in ASL.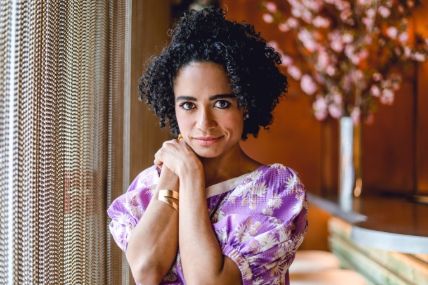 Ridloff left her teaching job to take care of her sons.
Photo Source: Playbill
The gig soon lands her the main role in Children of a Lesser God, her breakthrough. The Walking Dead actress and her family live comfortably in their home in Williamsburg, Brooklyn."I believe that they will have more opportunities than I did, with technology assisting communications, and with our society's gradually broadening perceptions on what it means to be different," Ridloff says of her boys.
Get to Know More about Lauren Ridloff-Marvel's First Deaf Hero!
Marvel's recently released Eternals has raised all the bars. The movie is star-studded but also diverse and inclusive at its best. Ridloff, 43, and her character Makkari was perhaps the best thing in the whole movie. Makkari is one of Eternals, with superhuman strength and speed. "Let's just say Makkari would not be as fast as she is if it wasn't for her deafness," Ridloff says during the movie's premiere.
The actress believes her deaf sons will have better opportunities.
Source: WGN News
Ridloff's performance in the Eternals has left a deep impact on the deaf and hearing community. Studies show people have started to take an interest in ASL. "She's brilliant, and it would be truly stupid of our business not to make space for a talent like that," said her co-star Joshua Jackson.
Recommended: Who are Max Thieriot's Children? Learn About His Family Life Here.
The actress has gotten her recognition only now, but Ridloff's work in her debut Children of the Lesser God was smacking. She won a nomination for a Tony, Drama League Award, and Outer Critics Circle Award for her role.
For more information and news on your favorite stars, stay connected to Glamour Fame.
-->