Who are Lauren Ridloff's Parents? Learn About Her Early Life and Family Here!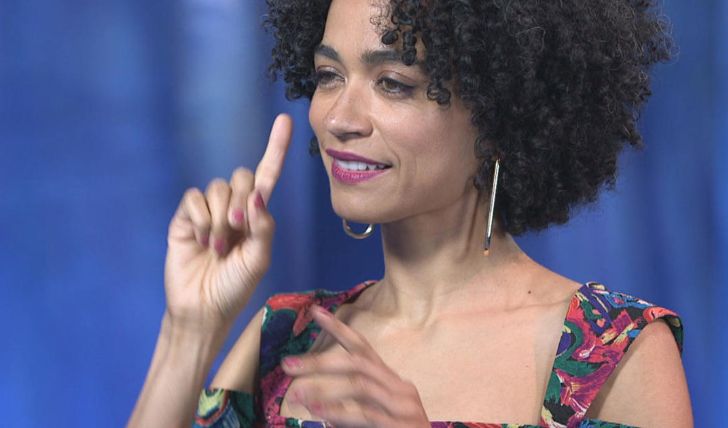 The truth about Lauren Ridloff's parents: Complete story here!
Lauren Ridloff has hit the headlines as the first-ever deaf superhero in the Marvel Cinematic Universe; the actress plays the role of superfast Makkari in the recently released Eternals. While the inclusion of the black, deaf, and opportunity-deprived actress in the star-studded film like s has certainly broadened MCU's appeal, Ridloff calls the opportunity a life-changing experience. She is married to Douglas Ridloff and has two kids.
Lauren's acting career started only a few years ago. The actress used to work as a teacher and a gig teaching American sign language to theatre director Kenny Leon launched her acting career; she got the lead role in the Broadway Children of a Lesser God, and not long after, Ridloff appeared in films like The Walked Dead, Legacies, and more.
Lauren Ridloff was Born Deaf to Hearing Parents!
Ridloff was born deaf to hearing parents. She was born on April 6, 1968, in Chicago, Illinois, to a Mexican-American father and an African-American mother. Her father, Hugo, was a counselor at the University of Illinois Chicago, and her mother was an artist. Ridloff's parents didn't know that their daughter was born deaf until she turned 2 years old.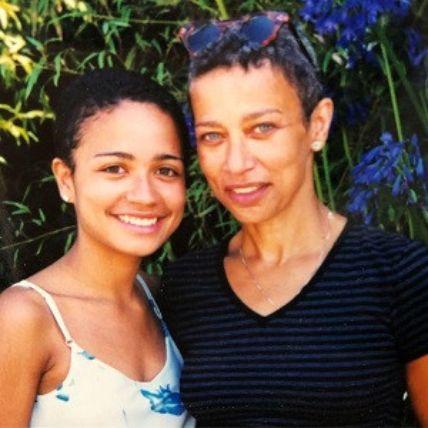 Lauren's dad was a counselor, and her mother was an artist. Photo Source: Fact Celeb
But despite the grave challenge of bringing up a disabled infant, Lauren's parents ensured that she was not deprived of anything because of her hearing impairment. Ridloff was sent to Holy Trinity School for the Deaf, now a branch of Children of Peace Catholic School, where she learned sign language. Her parents also mastered the language along with their daughter.
Don't Miss: Who are 6ix9ine's Children? Learn About His Family Life Here.
The Walking Dead actress describes herself as a stellar student who excelled in academics, arts, drama, and the cheerleading team. Ridloff was sent to Model Secondary School for the Deaf in Washington from Chicago. The actress says it was difficult for her parents, but they did it anyway to instill a strong sense of identity in their challenged daughter.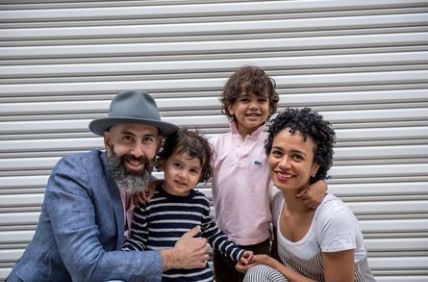 Lauren credits her parents for instilling a strong sense of identity in her.
Photo Source: Live Ramp Up
They wanted me to develop a strong sense of identity in an environment where everyone signed. And that was the first time I saw deaf adults. I saw Deaf people who were professionals, who were teachers, who were scientists, And that blew my mind," Ridloff says. The actress went on to graduate from the University of Illinois with a major in Creative Writing.
Lauren Ridloff on Playing the First Deaf Super-Hero!
Ridloff's character, Makkari, who can run faster than the speed of sound, was originally a male in the comic. But the creators' imagination and recreation of the role of a black, deaf female has worked in the movie's favor. Eternals has hit the theatre, and Makkari is already the favorite among the ten superheroes in the movie.
Ridloff is Marvel's first deaf superhero.
Source: On-Demand Entertainment
Ridloff's acting and her chemistry with Barry Keoghan were well appreciated. "I think that's what really excited me, to see a deaf Black Mexican woman being cool and kicking ass," Ridloff says. Directed by Oscar-winning director Chloé Zhao, Eternals starred actors like Angelina Jolie, Gemma Chan, Salma Hayek, and more.
Check Out: Who are Katie Nolan's Parents? Learn About Her Family Life Here.
On behind cast aside the megastars, Ridloff says, "I felt that [my castmates] learned from me as much as I did from them. They learned how to share a space with a deaf person, I also learned a lot from them in regards to how to just do my job in the best way that I possibly can."
For more information and news on your favorite stars, stay connected to Glamour fame.
-->