Learn all the Details About Linda Evangelista's Cosmetic Surgery Here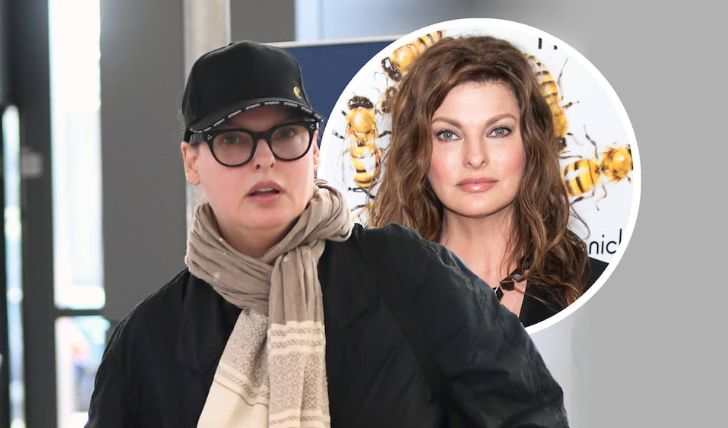 Linda Evangelista's Plastic Surgery Controversy Explained: Get All Details Here!
Linda Evangelista, a well-known name in the fashion industry and ranked among the top supermodels in the 1900s, but we bet her name doesn't ring a bell, or if you happen to know the model, you haven't heard of her in a while. Linda has been absent in the public domain for the last few years, and the reason was recently revealed. Evangelista was born on May 10, 1965, in St. Catharines, Ontario, Canada.
She started her modeling career as a teenager in her native and has remained focused on the fashion Deemed the 'Greatest supermodel of all time,' Evangelista is also known for her long collaboration with another icon, photographer Steven Meisel. The 56 years old model recently sparked an ongoing debate as she revealed she had fallen victim to a botched cosmetic surgery that has left her disfigured. Learn more ahead.
Linda Evangelista Reveals Botched Plastic Surgery!
Fans might have been anticipating a personal or middle-aged crisis when Linda strayed from social media for years, but the supermodel has finally revealed the reasons behind it, and everyone's shocked. In an Instagram post, Evangelista shared after undergoing a procedure named Coolsculpting; she's been left unrecognizable.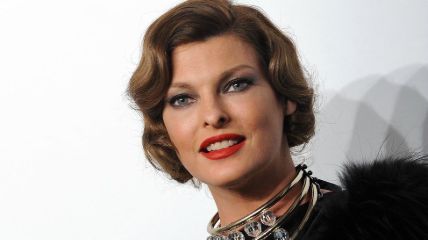 Evangelista says she is left disfigured for life because of a botched cosmetic surgery.
Photo Source: BBC
Coolsculpting is a non-surgical cosmetic surgery that involves freezing fats. The model wrote, "I have developed Paradoxical Adipose Hyperplasia, it has not only destroyed my livelihood, it has sent me into a cycle of deep depression, profound sadness and the lowest depths of self-loathing. In the process, I have become a recluse."
Check Out: Did Lisa Boothe Undergo Plastic Surgery? Find Out Here
The Canadian model once ruled the magazines and catwalks with the likes of Kate Moss and Naomi Campbell, but now she fears she may have been disfigured for life. "I have been left, as the media has described it, 'unrecognisable'," wrote Linda as she explains why she hasn't worked or appeared in the public eye for the last five years.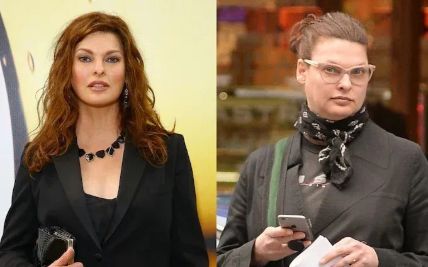 Despite undergoing two painful corrective surgeries, the model couldn't undo the damage.
Photo Source: Play Crazy Game
The erstwhile supermodel further revealed that she underwent two painful corrective surgeries, sadly both unsuccessful. While Evangelista's story has reignited the debate on plastic surgery, many fans and other celebrities have come out to support Linda. Campbell, Christy Burns, and Marc Jacobs are a few of the many stars who lauded Linda's courage.
Linda Evangelista Files $50 Million Lawsuit Against Zeltics Aesthetics!
In the post made on Wednesday, Evangelista also mentions filing a lawsuit against the company. Her post states, "On September 21, 2021, Evangelista, through her counsel Wrobel Markham LLP, filed a product liability lawsuit against ZELTIQ Aesthetics for grievous injuries she suffered because of ZELTIQ's cool sculpting system.
The supermodel revealed she had lost modeling contracts because of the botched surgery.
Source: Good Morning America
In the court documents exclusively obtained by People, the model has filed for a $50 million lawsuit at a New York federal court. And the reparation also includes the damage done to her career. Linda claimes she has lost modeling contracts because of the side effects of the cosmetic surgery she underwent five years ago.
Don't Miss: Mulan Hernandez's Plastic Surgery: All the Details Here.
Evangelista's botched cosmetic surgery has once again revived the age-old debate around toxic beauty standards, especially in showbiz. While the model herself didn't comment on the whole thing in retrospect, Evangelista says she no longer desires to live the way she's been living. "I would like to walk out my door with my head held high, despite not looking like myself any longer," Linda wrote in her post.
For more information and news on your favorite stars, stay connected to Glamour Fame.
-->