Learn The Reason David Bowie's Eyes Became Two Different Colors
Published Tue Jun 18 2019 By Chester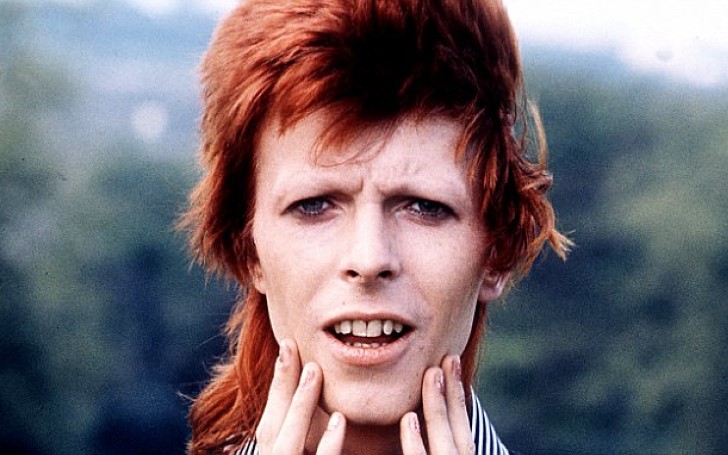 Curious? Get punched in your face to get two different eye color as David Bowie.
Yes, it's true. David Bowie's eye got punched by his childhood friend George Underwood leaving his eye with two different colors.
The 'Rock Icon' David even thanked him for what happened. Bowie and Underwood, who were friends from age 9 later shared about the incident to the media outlets.
What actually happened was, the longtime friends had a crush on the same girl during their teenage and consequently, the fist-fight left his eye's pupil color changed.
The truth behind Bowie's different eye color.
SOURCE: Pupillary
British artist and musician Underwood shared about the incident describing it as "short-lived falling out" in 1962.
Former X Factor Star Diana Vickekrs Went Topless On The Beach In Barcelona >>>
The tensions boiled up after Bowie interfered the attempt of Underwood on taking Carol Goldsmith, who they both had a crush on, out on a date.
Mr. Underwood shared "Just to get the story straight, it was about a girl we both fancied. She came to my 15th birthday party - everyone was drunk at about eight, including David."
He continued,
"I was sensible and managed a date with her. David phoned me on the day and said she had told him she didn't want to meet me because she wanted to go out with him."
However, he later went down to their local youth club and found out that Carol was waiting for him all the time.
David Bowie with his childhood pal George Underwood.
SOURCE: ITV
He continued "So I was very pissed off with him, and in the morning I got on the bus to school and overheard him talking about this girl he was going out with and at break time I hit him."
Madison Beer Flaunted Her Toned Legs In A Gold Mini Tube Dress While Hitting The Red Carpet In Studio City California >>>
Well, Underwood gave a flying punch to Bowie which accidentally caused his one pupil to become permanently dilated. Because of deep corneal abrasion and paralysis of his iris sphincter muscle, his left eye appears to be brown and his right to be blue.
After Underwood was done telling the story he shared "Later David said I did him a favor,"
"Everyone talks about his eyes, don't they?"
But sadly our beloved Rock Icon Bowie is no more with us, he died from liver cancer in January 2016.
21 Savage Donates $25,000 To Southern Poverty Law Center >>>
So hope you enjoyed the interesting facts behind David Bowie's amusing eye. Stay tuned and updated for more articles about your favorite celebrities.
-->