Leo Howard Girlfriend - Is the Hot American Actor Dating Anyone?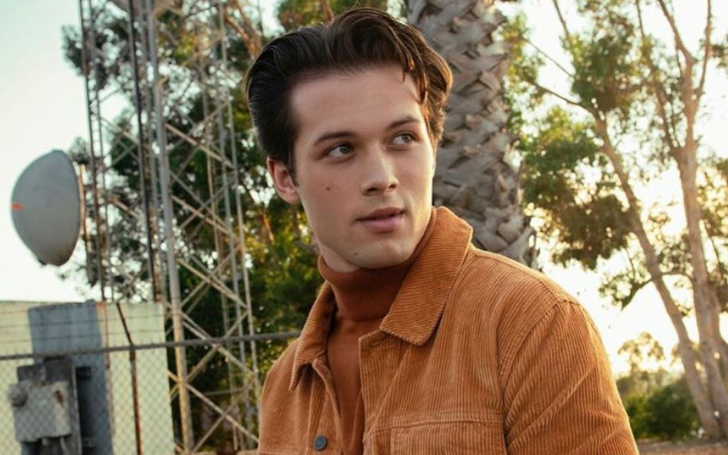 Is Leo Howard seeing someone? What's his relationship status?
We take the privilege to assume that you all are aware of the movie 'G.I. Joe: The Rise of Cobra,' a 2009 film based on toy franchise and inspired by comic book series, 'G.I. Joe: A Real American Hero.' With that, we also like to assume you noticed the character 'Young Snake-Eyes." The role was played by none other than Leo Howard.
Leo, who was born on July 13, 1997, is best known for his performance in the movie. Moreover, he is famous for incorporating his karate skills into the film. Though the movie itself did not do really well at the box office, his acting and karate skills really won the hearts of many.
Leo, after his role in the G.I. Joe, bagged other numbers of movies and TV series likes of 'Conan the Barbarian' and Disney XD's comedy show, "Kickin' It." The actor has grown since then, in both skills and physique, and is now the hottest heartthrob. With his great body, girls are swooning, but what about Leo Howard, does his heart fall for someone? Let's find out.
Leo Howard Girlfriend - is the Actor Dating Someone?
As it seems, the Kickin It actor is not dating anyone at the moment. Leo Howard has been single for quite a while after his split with his former girlfriend, Micayla Johnson. The former couple started dating back in 2013. He dated his last girlfriend for over four years before calling it quit in late-2017.
It is still unknown why the couple broke up, but according to a few sources, the reason for their split is rooted in Leo's on-screen romance with his co-stars. There were a couple of actresses with whom people shipped him with.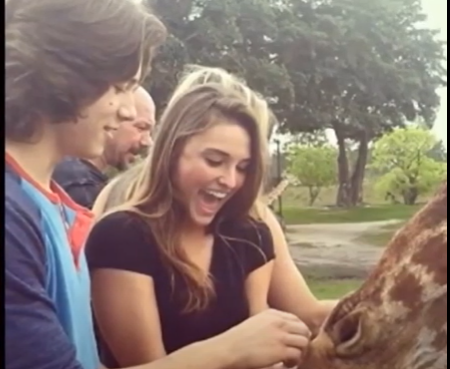 Leo Howard and his ex-girlfriend, Micayla Johnson, dated for over four years.
Photo Source: YouTube
The 24-year-old actor is timid and does not like to make his private life public. However, it seems he is in a romance right now after all. That fortunate lady is none other than Natasha Hall. She is an actress and writer known for Game Night, SEAL Team, and Mom.
Also See: Matty Healy Girlfriend - Is 'The 1975' Frontman Dating Someone?
It is not learned when the celebrity duo began dating but the G.I. Joe actor started posting pictures with his sweetheart in January 2021. Recently, the pair shared a cozy picture of them celebrating Christmas together.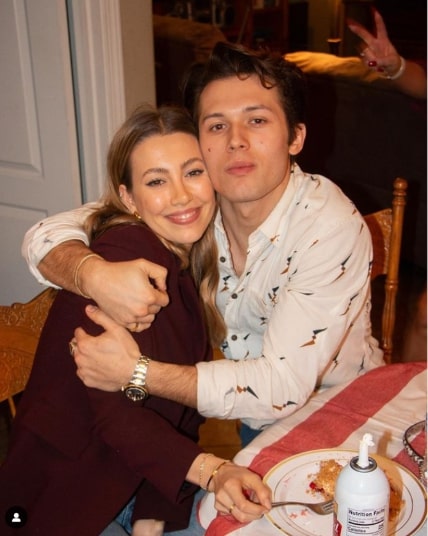 Leo Howard with his current girlfriend Natasha Hall. Leo Howard's Instagram (@whoisleo)
But before his current girlfriend and before his former partner Micayla, he had a few flings with other ladies too. Let's find out who they are.
Leo Howard was once linked with Olivia Holt
Leo Howard and Olivia Holt were co-stars of Disney XD's "Kickin It." The on-screen pairs' love chemistry was so convincing the fans thought they were actually dating. While their on-screen romance is not to be blamed alone, the two did something interesting to confuse the people more.
Leo Howard and Olivia Holt were and are still close. The two sparked romance rumors during their "Kickin' It" days.
Photo Source: Leo Howard Instagram
Apparently, when they were still filming, which was around mid-2012, before even he started dating Micayla, Leo and Olivia were making the public appearance more than usual. Moreover, the two were also making appearances on each other social media a lot, which confused the people. But Howard and Holt claimed they were not dating.
Leo was Also Associated with Liza Koshy
Leo Howard and Liza Koshy appeared opposite each other in the 2016 horror series, 'Freakish.' The first season of the show was aired in October of 2016, during which Howard was still in a relationship with Micayla. The show ran two seasons, which was then concluded in October of 2017, that's precisely when Leo's relationship with Micayla saw disturbance.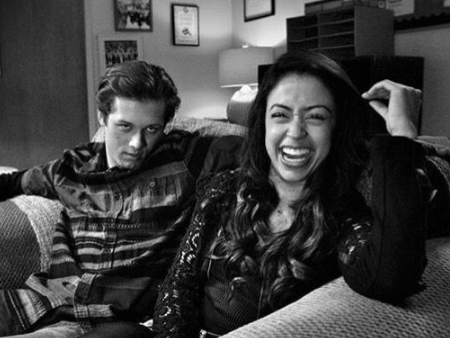 Freakish co-stars, Leo Howard and Liza Koshy were rumored to be dating during the filming of the series.
Photo Source: Hulu
The reason for their reportedly disturbed relationship was Leo's terrific chemistry with Liza Koshy on-and-off the screen of 'Freakish.' While the two never admitted to having a soft spot for each other, their chemistry was enough for people to spark romance rumors, following which, some suspect, that's the reason for Leo's breakup with Micayla.
While all those reports came from unreliable sources, all we can say for now is, hope they separated on amicable terms and did not turn sour for each other. Anyways, the actor after his breakup has not dated anyone, or at least he has not made it public.
You May Also Like: Maya Hawke - Some Facts to Know About 'Little Women' and 'Stranger Things' Actress
For more information on your favorite celebrities' lifestyles, stay tuned to Glamour Fame, and don't forget to sign up for the newsletter.
-->