Maya Hawke - Some Facts to Know About 'Little Women' and 'Stranger Things' Actress
Published Fri Apr 24 2020 By Eric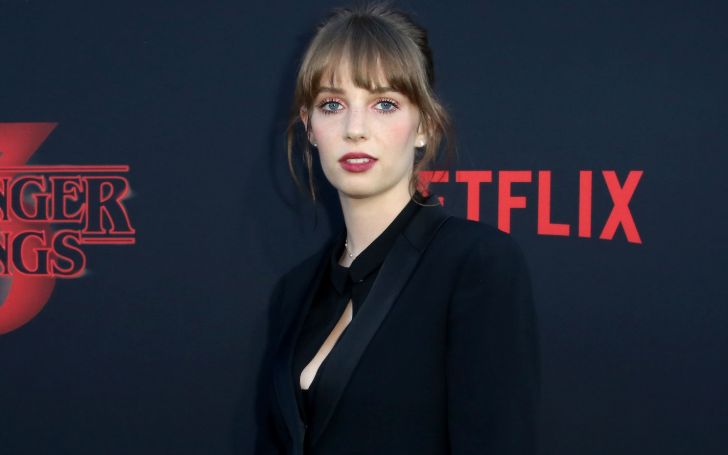 Maya Hawke is the daughter of the celebrity Ethan Hawke and Uma Thurman. She is granted with a fabulous and luxurious life supported by her successful father and mother. However, Maya also has pressure in her shoulders to carry on her superstar parent's legacy.
Young Hawke, to fulfill her destiny passed down by her dad and mom, is already in action. She began to work in the movie industry at a early age and doing great. In a short period, Maya has garner tons of applaud for her several roles in various movies and series.
Today we will talk about 21-years-old Hawke uprising career and some exciting facts about this blooming actress. So, stay tuned with us until the end of the page.
Maya Hawke is an Actress, Model and Singer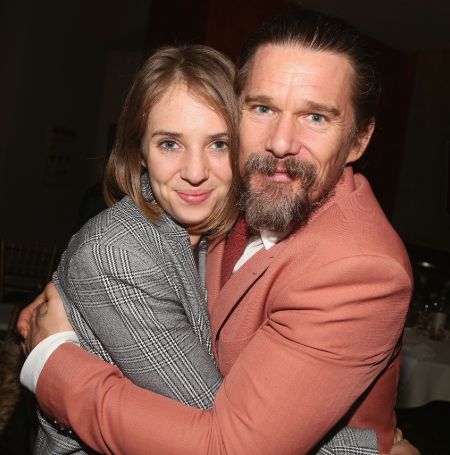 Maya is the daughter of superstar Ethan Hawke.
Photo Source: Page Six
Born on July 8, 1998, Maya Hawke pursued her career in the entertainment industry. She is an American model and actress plus recently debuted as singer.
Hawke Began her Career as a Model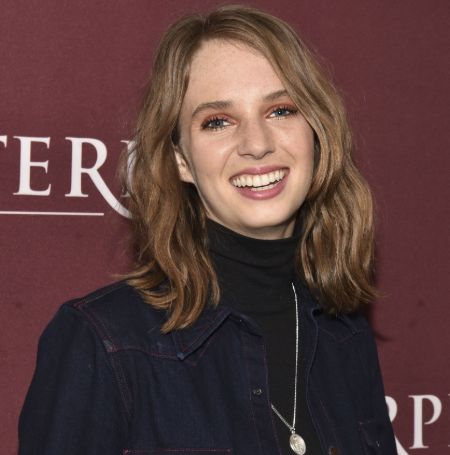 Maya worked for Vogue at the beginning of her modeling career.
Photo Source: USA Today
As a model, she worked for Vogue at the beginning of her career, like her mother and grandmother. Further, Maya also became the face of the British fashion retailer AllSaints's 2016/17 collection. Subsequently, she starred in a video campaign of Calvin Klein's underwear range too, which was directed by Sofia Coppola.
Young Hawke Worked in Series, Little Women and Stranger Things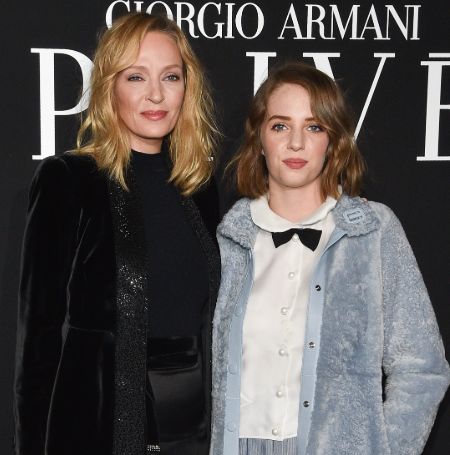 Actress Uma Thurman is the mother of Maya Hawke.
Photo Source: The Sun
After some work in the modeling field, Maya Hawke worked was noticed by many top personalities in the movie biz. She was also the choice of Sofia Coppola for the role of The Little Mermaid live-action, however, that didn't work as planned.
Little Women: Laurie & Jo
Still, Hawke made her debut as Jo March in the BBC series Little Women in 2017. The story was based on the novel written by the American author Louisa May Alcott.
Also See: Courteney Cox Kids - Everything You Need to Know
The painfully gorgeous Hawke play in Little Women took her to be part of many mini-series and movies. She also portrayed the character of Flowerchild in the blockbuster film Once Upon a Time… in Hollywood. The movie contained famous actors like Leonardo DiCaprio,Margot Robbie, and Brad Pittplaying several roles.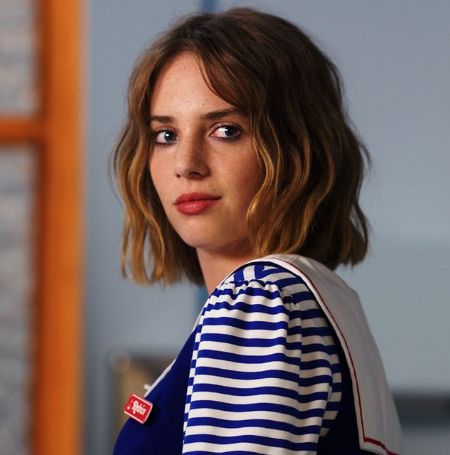 The starlet Hawke made her breakout from the Netflix series Stranger Things.
Photo Source: Elle
Maya really nailed it with her acting skills in the show biz because of which only under two years she collected a huge fan following in the industry. In 2019, Little Women actress made a breakout from her role Robin Buckley in the Netflix series Stranger Things.
Recommended: Auli'i cravalho - Find Some Interesting Facts About the American Voice Actress
Hawke became a part of the Netflix show, Stranger Things in its third season, and is still going on, improving every day. Meanwhile, she also worked on several projects like Memory Xperiment: Kathy Acker (as Kathy Acker), Mainstream (Frankie), and Please Baby Please, which are in post-production.
Awards and Achievements of Hawke
In 2019, the talented actress Maya Hawke successfully named two awards with her initial. She won Saturn Award for a best supporting role in the series Stranger Things and collected Best Actress trophy from the short movie As They Slept.
Maya Hawke - By Myself (Official Music Video)
The uprising star also got nominated for her work in Little Women; unfortunately she couldn't take it to her home. Further, she again became a nominee for her role Robin Buckley in the Netflix drama Stranger Things in 2020.
Maya Hawke Debut Album Blush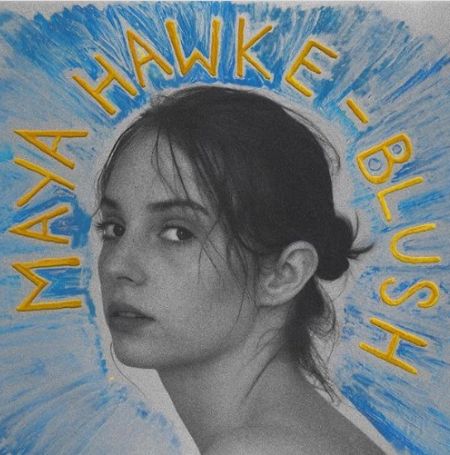 The uprising star released her debut album Blush.
Photo Source: Instagram account of Maya Hawke
The beautiful starlet Maya Hawke after cultivating her skills in modeling and acting is now increasing her talent range. She recently dropped her first album Blush, which she announced from her Instagram post.
She has Dyslexia and Dropped Out of Juilliard School
You guys might be aware that dyslexia is a reading disorder, and around 70-80% of the population is likely to have some form of dyslexia, plus it is estimated that 5-10% of the population has this disorder.
Click To Read: Timothée Chalamet Girlfriend - Is the American Actor Dating Someone?
So, Maya Hawke also has dyslexia because of which she used to change her school frequently during her primary education. Subsequently, the process of continually changing her school halted after she enrolled at Saint Ann's School, as per USA Today.
Hawke dropped out form Juilliard School where she was learning arts; however, her disorder wasn't the cause of that action. The starlet left her academic life when she got the offer for her debut role in Little Women. She couldn't say no to the proposal, and if we look back, then it was a right decision.
For more celebrity-related content visit, Glamour Fame.
-->