Timothée Chalamet Girlfriend - Is the American Actor Dating Someone?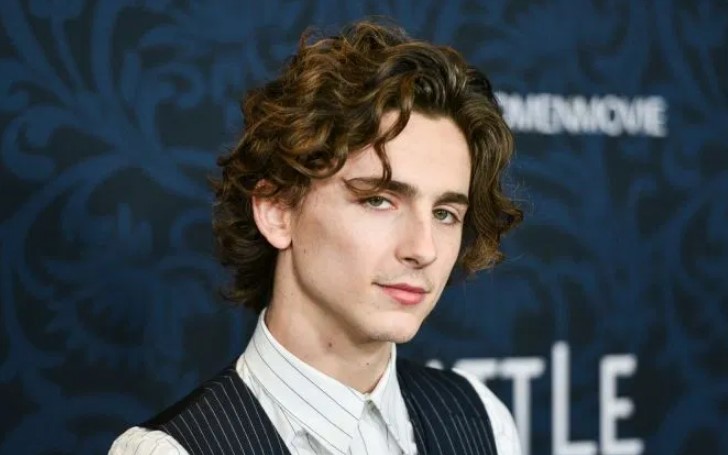 Ever since potraying the role of 'Elio Perlman' in the romantic drama "Call Me by Your Name," Timothée Chalamet has established himself as the most desirable man in Hollywood.
Making his debut from the short film "Sweet Tooth," Chalamet got inspired by Heath Ledger's performance as the Joker in "The Dark Knight" to join the entertainment industry. The 24-year-old has acquired a remarkable collection of credits in hits like "The King," "Lady Bird," "Hostiles," "Beautiful Boy," and many more.
Talking about his global popularity, French-American heartthrob, Chalamet is adored by millions worldwide and has an incredible fanbase on social media. So, who is this handsome hunk dating at the moment? Know about Timothée Chalamet's love life and dating history.
Is Timothée Chalamet Single Now? Why Did He Break-Up With His Girlfriend, Lily-Rose Depp?
Timothée Chalamet is dating his fellow star, Lily-Rose Depp, and the world couldn't be more invested. They first met on the set of the Netflix film The King, where both worked as the lead actors.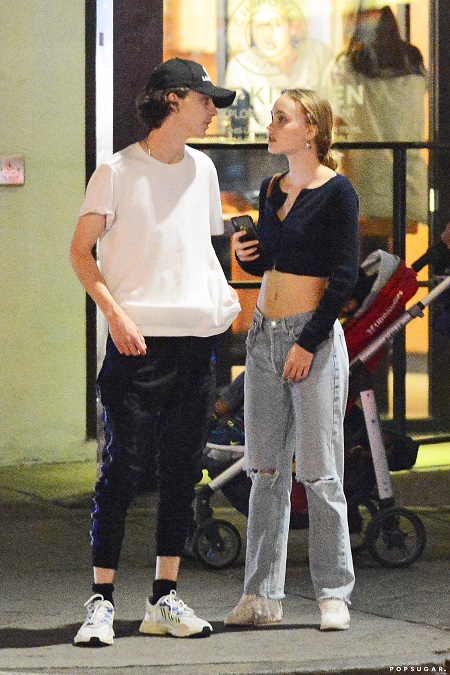 Timothée Chalamet is dating actress, Lily-Rose Depp for over a year now.
Source: Popsugar
The rumors of their fling buzzed out back in September 2018 after they were spotted through Central Park together. Just after a month, they were snapped kissing on NewYork streets, and the world quickly proceeded to lose their sh*t at this romantic pairing.
Like other celebrity pairs, Timothée does not hang out much with his girlfriend or not in the front of the camera, which started speculation about their split last year. However, the lovebirds shut down after appearing together for the premiere of The King at Venice Film Festival.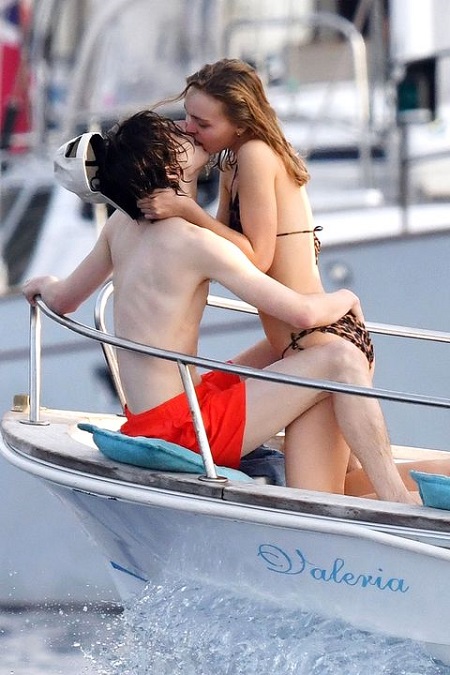 Timothée Chalamet and Lily-Rose Depp shared a kiss during their vacation in Italy.
Source: Harper's Bazaar
And a few days after that, the lovebirds were even captured making out in a fun boat ride in Capri, Italy. While the whole world is fighting against coronavirus, fans are speculating if their idol couple is isolating together like any other celebrity couple.
Timothée Chalamet is Still In Good Terms With His Ex-Girlfriend, Lourdes Leon.
Well, this is not the first time Call Me by Your Name star dated a high profile celebrity. Before Lily, Timothée was dating Madonna's singer daughter, Lourdes Leon and Madonna was completely fine with their relationship.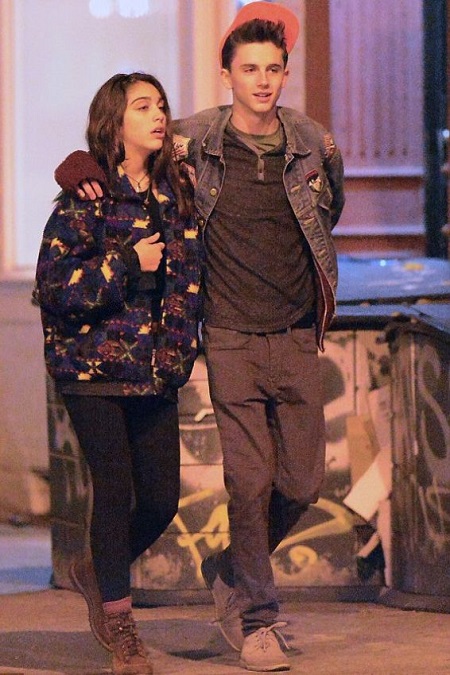 Timothée Chalamet dated Madonna's daughter, Lourdes Leon back in the year 2013.
Source: Pinterest
The painfully gorgeous and exceptionally talented pair met while attending LaGuardia High School in New York City. Likewise, their fling got confirmed after the former couple was snapped having a dinner date with Leon's father, Carlos Leon, and his girlfriend in SoHo in NewYork on April 14, 2013.
Also Read: Timothee Chalamet' Movie "Beautiful Boy" is Extremely Important
Unfortunately, Chalamet's relationship with Lourdes did not last long, and they parted their ways just after some time. Though the reason for their break up is still unknown, The King star revealed it was based on mutual understanding.
As per Timothée, he is still in contact with Madonna's daughter and even is good friends till the date. During a chat with the SiriusXM host Andy Cohen, the 24-year-old star gushed about his ex-girlfriend's excitement for his movie, Call Me By Your Name saying,
"She hasn't seen it yet, but she's excited too. She teases me about the public appearances… the movie itself she's very excited about and the reception it's been getting is only a great thing."
Meanwhile, Leon, who goes by Lola, is dating a mysterious man with whom she recently enjoyed the holiday in the Maldives. Likewise, she was in a relationship with photographer and skateboarder, Jonathan Puglia, for two years.
You May Also Like: CallMeCarson Girlfriend - Find Out If He is Dating Someone
Don't forget to head to our Entertainment section for more exciting news and gossips. And stay updated with Glamour Fame to keep track of the entertainment world.
-->