Timothee Chalamet' Movie "Beautiful Boy" is Extremely Important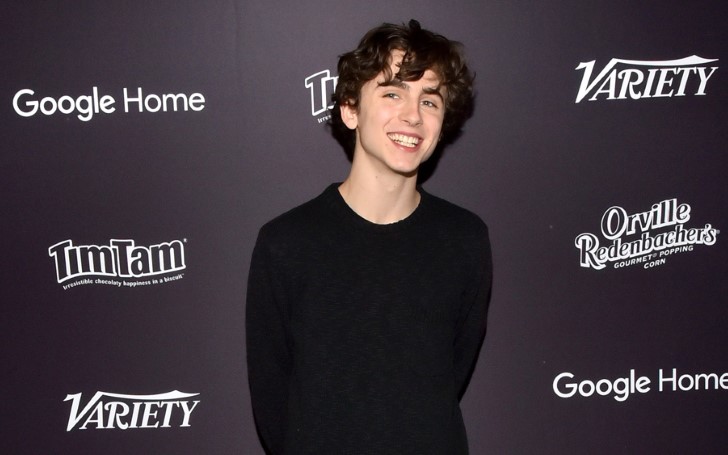 Timothee Chalamet reckons 'Beautiful Boy' is "extremely important".
The 22-year-old actor Timothee Chalamet plays journalist and drug addict Nic Sheff in the upcoming movie Beautiful Boy where he stars alongside Steve Carell as his father. Chalamet feels a "pressure" to get the film released because he thinks young people really need to see it.
He told Deadline:
"I feel the pressure of wanting to get Beautiful Boy out there. It's extremely important, not only for people all across America but also for people my age."
The actor continued:
"We're going through this, and inherent to that is the difficulty of discussing something that is really upsetting and devastating to a lot of families. But I think that's the importance of art and movies."
As a matter of fact, Timothe looked up footages of drug addiction on Youtube as well as met with other addicts as part of his research for the role. However, he quickly realized he needed to ignore "stereotypes" to pull off a convincing performance.
You might also like: Jason Momoa and Matt Damon Are Hosting Saturday Night Live This Month
Chalamet believes addiction doesn't have a face. This isn't a bridge he has to cross to understand playing this. He thinks this is a human illness and one should not play the stereotype of a drug addict, rather play a human who's addicted to drugs.
The Oscar-nominated star whose movie is based on Nic's autobiography Tweak, and his father David Sheff's memoir of the same name, thinks it is particularly significant because it doesn't glorify drug use and shows the real feelings of both addicts and those in recovery.
Also read: Rajinikanth and Akshay Kumar "2.0" Hit the Big Screen on Thursday
"It's really an anti-glorification of drug use," he said. "If films with this subject matter lean into tragedy tonally, you're almost prepared for it. Or they lean the other way, into a kind of celebratory, upbeat, tragically cool thing. This is, hopefully, what the reality of it is."
The actor revealed the subject matter is already tough, and they want the redemption of it to be in plain sight. "But the honesty is in how f***ing terrifying it is to be using, and also how terrifying it feels to be sober."
-->