Leonardo DiCaprio and Girlfriend Camila Morrone Seen Together in New York City: Inside the Couple's Relationship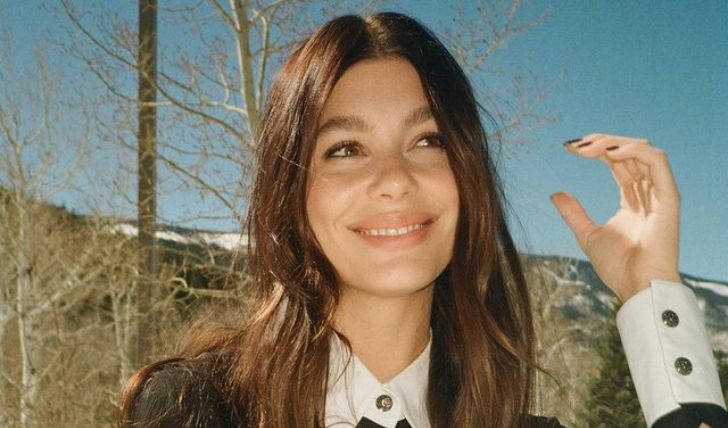 Leonardo DiCaprio and Camila Morrone enjoyed a day out in the city: Inside the couple's relationship!
Actor Leonardo DiCaprio, 47, and model Camila Morrone, 24, are still going strong since starting their romance in 2017. The pair recently made a public appearance in New York City as they enjoyed lunch and a stroll. Although the couple's relationship is hardly a secret affair, the duo is yet to label their relationship. Both Camila and Leo haven't publicly addressed their relationship, let alone making it official.
For those unaware, the Titanic star, popularly known for his disturbing penchant for young girls, started dating Morrone when she was only 19; Leo, at the time, was 44. The Oscar-winning actor with credits in some of the most memorable movies like Titanic, Romeo+Juliet, Catch Me If You Can, and The Wolf of Wall Street has a history of dating young girls. As a matter of fact, DiCaprio's dating history doesn't have anyone aged above 25. Ahead is the complete timeline of Leo's romance with Camila.
Leonardo DiCaprio and Camila Morrone's day out in New York City!
Leonardo DiCaprio and his model girlfriend Camila Morrone looked gleeful as they took a stroll around the city after lunch at a restaurant in Manhattan. DiCaprio, 47, was pictured sporting a casual look in classic denim, sneakers, a black cap, a puffy jacket, and a button-up shirt, while his girlfriend Camila, 24, kept it classy in a long beige coat and a thick black scarf.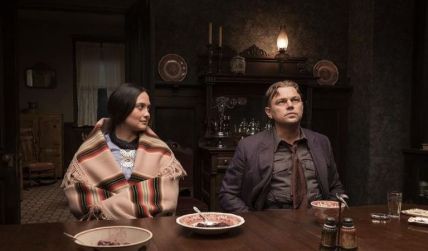 DiCaprio and Camila were pictured on a date in New York City.
Photo Source: Instagram
The recent date is like the 100th public appearance the pair made since the beginning of thei" "occasionally scorned at" affair in 2017. The pair have been pictured on over 20 yacht cruises, vacations, and shopping trips, all while sources denying to dub the duo as a couple. Last year, a source close to the couple said" "They are really solid, and everything is great with Leo and CamiIa, it's all status quo."
Don't Miss: Sarah Greene is in Relationship with Robb Gravett, Detail About her Affairs and Love Life.
Unlike DiCaprio, who has kept completely reticent about his love life with Morrone, the model, on the other hand, has been relatively fluent. Camilla posted a picture of Hollywood's Humphrey Bogart and Lauren Bacall, who shared a massive age gap of 25 years and caption, "a love like this," obviously hinting at her ongoing course with Leo. But a hurl of trolls and hate on the post propelled Camila to shut down again.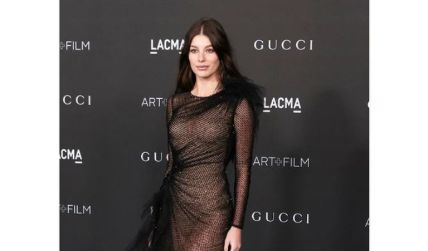 Morrone has acting credits in 'Bukowski, Death Wish, and Never Goin' Back.'
Photo Source: Instagram
"I know it won't change anything. Negative comments don't stop because you address them," Morrone said in an interview, adding, "I've learned more and more to protect myself and avoid things that'll hurt my feelings. Camila is also an aspiring actress and has credits in Bukowski, Death Wish, Never Goin' Back. She is set to star in the upcoming Amazon Prime Video television series Daisy Jones & The Six.
Leonardo DiCaprio and Camila Morrone's dating timeline!
It all began at the 2017 Cannes Film Festival, where DiCaprio also met and connected with his previous girlfriend, model Nina Adgal. The Oscar winner was newly single when he came across Morrone at the festival and soon started the rumors of their illicit affair. Is DiCaprio hooking up with Morrone? a US Magazine article read when the pair were spotted shopping at Barneys in Los Angeles.
The pair sparked dating rumors after the 2017 Cannes films festival. Source: Access
The confirmation never came, but the romantic public outings continued. Leo and Camila's romance became official inside their Hollywood circle when the pair attended Ellen DeGeneres's 40th birthday party in February 2018, but even then, the news remains a hush-hush story to the world. The Once Upon a Time in Hollywood actor spent the 2018 Coachella festival with Morrone and even cruised with Camila and her mom, Lucila Polak, in Antibes, France, after a couple of months.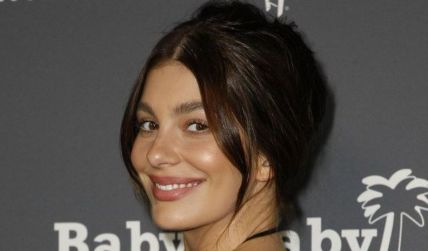 Before Morrone, DiCaprio dated model Nina Adgal.
Photo Source: Instagram
DiCaprio's long list of eye-raising young girlfriends includes model Gisele Bündchen, Bar Refaeli, and Model and actress Toni Garrn. Leonardo has an infuriating habit of not addressing his romances, and the same goes with Morrone. Despite sources claiming that the actor is getting serious about Camila, the Oscar-winning actor hasn't publicly spoken a word about his connection with the IMG model.
Recommended: Is Elsie Fisher Dating? Learn Her Relationship History Here.
Stay connected to glamour fame for more.
-->