Find out all of American actress Levy Tran tattoos and the meaning behind it.
Born on April 8, 1983 the 36 years old actress/model Levy Tran is famous for her fascinating tats and for her momentous role in the movie 'Fast and Furious 7', 'The First Purge', 'Shameless', and 'MacGyver'.
We all've been stunned with Levy Tran's wondrous beauty and amazing acting skills on her successful Movie and TV career. So here we've brought you an article which lots of her fans seems to be curious about and its related to Levy Tran's tattoos. So ahead we've come up with Levy's all tattoos and its meaning, let's find out,
Levy Tran Chest Tattoo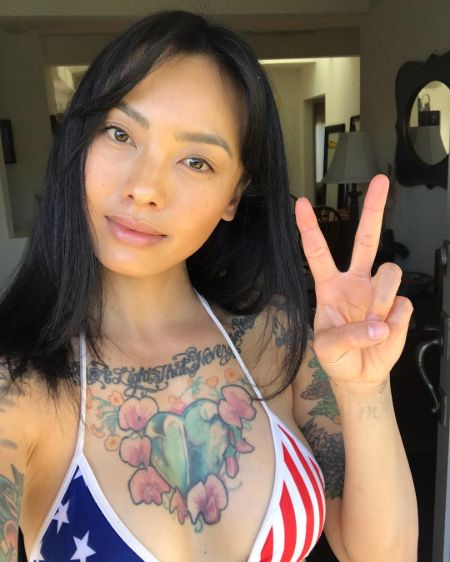 Levy Beauty Emerald Heart Tattoo.
Image Source: Instagram
The Vietnamese descent Levy has inked a lot of tattoos on parts of her body which she often flaunts on her catchy Insta Feed. Her love towards body art started after she got herself a bunch of stars tattoo on her back over her teenage days.
Starting off fro her eye catching big 'Emerald Heart' tatted on the centre of her chest. The fine piece of art is decorated with beautiful pink flowers blooming on the edges.
Check Out: Sylvester Stallone Tattoos and Their Meaning
On the part of Levy's neck line or beauty bone, she has a sentence 'A Light That Never Fades Away' tatted in a curly font.
Left Arm Flower Sleeve Tattoo
Levy Tran all tattoos and meanings.
Image Source: Levy Tran Instagram
One of the fascinating YouTube star Levy Tran shares colorful tattoo inked on parts of her body. Coming to the 'The First Purge' actress right arm, she shares two beautiful Red, Blue, and Yellow flower tattooed on her sleeves.
Adding on to the art she even share a green leaves around making it more attractive and real.On the front part of her sleeves she has beautiful Butterflies flying over the shrubs.
Levy Tran Fish Leg Tattoo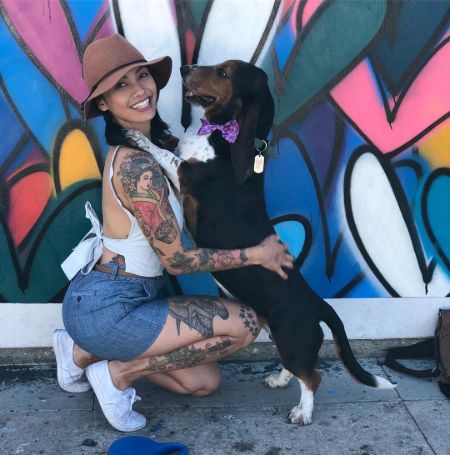 Levy Tran Catfish, star and Sword leg tattoo.
Image Source: Instagram
One her right leg, the actress has inked a catfish on her thigh and a bunch of circular stars on her knee part.
Related:Amanda Giese Tattoos — There's a Meaning to All of Them
Adding on the art, Levy has a flower wrapped around a sword which means 'love over war'. The gorgeous sensation and animal lover tattoos theme reflects full nature vibes mostly articulated with flowers.
Right Arm Tibetan Girl Tattoo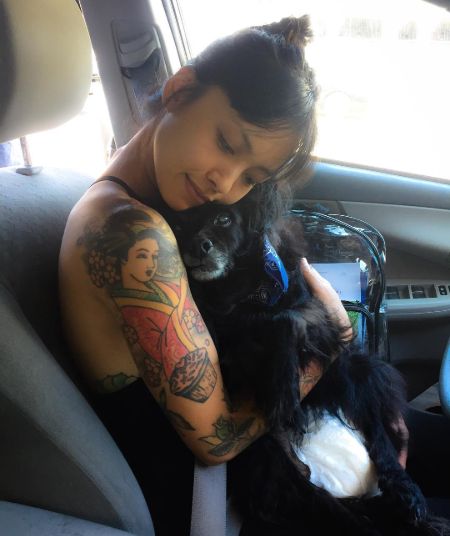 Trans' traditional tibetan girl with flower basket tattoo.
Image Source: Instagram
On her right arm she shares a Japanese girl with basket who's filling it with flowers which is seen growing all around her sleeves and ankles.'
So that's all of it, and we hope you guys enjoyed the ink of 1.68 model. We were unable to cover some parts which were private and not disclosed by the actress.
Stay tuned to find out more Celebrity Tattoos only on Glamour Fame.
-->