Lewis Capaldi Not Making You Wait Till 2021 for a New Album & More!
Published Tue Jul 07 2020 By Sea
A year after releasing his highest-earning debut album, Lewis Capaldi is set to release a new album, having written 30 songs already, because he "needs money".
Scottish singer Lewis Capaldi released his hit debut album 'Divinely Uninspired to a Hellish Extent' in 2019 and a while back had announced his plans to release another only in 2021. But it seems his plans have changed since the ongoing COVID-19 pandemic, getting so much of the free time and also, because he needs the money.
The 'Someone You Loved' hitmaker says he's written 30 songs already during all the free time he had during the worldwide pandemic lockdown in his hometown of Whitburn, West Lothian, all set to be recorded for a next project he will release. He says he's heading to ­London one day to start the recording sessions.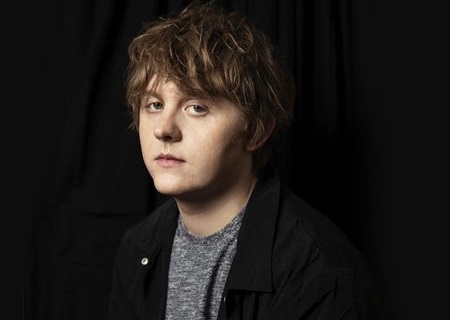 Everyone who's anyone has heard 'Someone You Loved'.
Photo Source: Lewis Capaldi
"I'm working on the next album at the minute," the 23-year-old explained on US radio. "Restrictions of lockdown are being lifted here so I think I'm going to be able to go to London in the next two weeks to start recording it properly."
Also See: Country Singer RaeLynn Announces Her New EP
'Divinely Uninspired to a Hellish Extent' was the biggest-selling album of the year and also the highest-selling debut of the decade so far. And now, he has more materials already for at most three albums.
"I've got loads of songs done for it," he continued. "I've written about 30 so far in the course of lockdown — it's been a fruitful and a busy pandemic for me, but four of them are good. There are four songs that I'm pretty pleased with."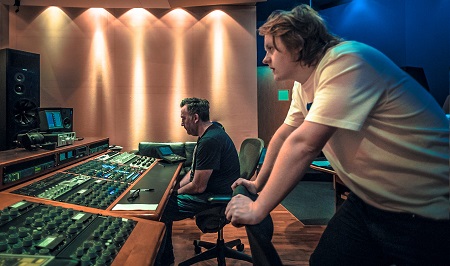 It's back to the studio for Lewis Capaldi.
Photo Source: This Is Metropolis
"I've got a really bad habit of writing songs that I think at the time, 'This is going to change the world,' " he says. "But then I realise, 'Oh no it's not — it's four chords and it's really terrible.' "
Recent: Scarlett Johansson Is Really Passing the 'Black Widow' Baton to Florence Pugh
And she says she feels like 'The Beatles' while writing his songs. "I try and do it every single day, just because I feel like once this is over, I'm going to need some money," he further explains. "This is the thing, one week you can do it and you're like, everything you're doing is brilliant. You're like, 'I feel like The Beatles', you're like, 'This is amazing, everything I touch turns to gold'."
Stay tuned and connected to GlamourFame for more celebrity news and updates.
-->