Lil Durk Net Worth In 2021 - The Complete Breakdown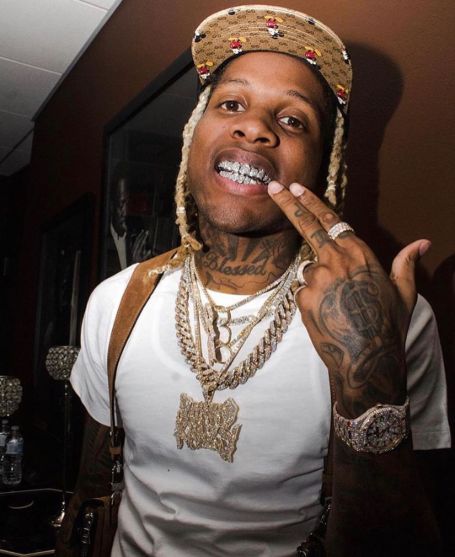 What Is Lil Durk's Net Worth In 2021? Get All The Details Here!
Duck Derrick Banks, stage name Lil Durk is an American rapper, singer, and songwriter. Born on August 8, 1992, in Chicago, Illinois, the rapper had a rough childhood and lived ina dire state.
His father was reportedly incarcerated for life when he was an infant, leaving young Durk to take on his family's responsibilities very early in life.
Durk has gotten candid about his childhood hardships in a few of his interviews. He tells about how he grew up in a violent neighborhood which left a great impact on his family.
You may like: Hilary Duff Shares First Photo of Newly Born Baby Mae James Bair.
Durk wasn't a born talented kid; he reportedly worked his way through it. He only considered rapping as his full-time career after receiving initial success. Keep on reading to know more about this aspiring star from Chicago.
What Is Lil Durk's Net Worth In 2021?
Lil Durk is comparatively a new talent in the industry and isn't even close to his anticipated potential yet, but the 28 years old has already marked his place in a short period, and he has a massive fan following.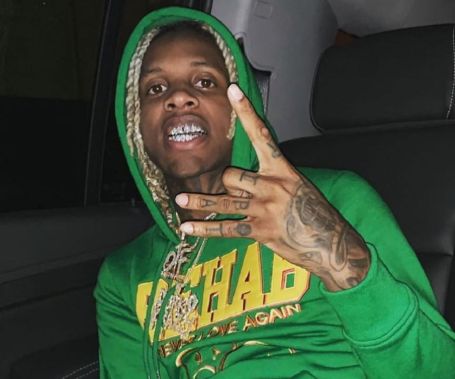 Lil Durk's Net Worth in 2021 is estimated to be a whopping $3.5 million.
Photo Source: The Famous People
Lil Durk's net worth in 2021 is estimated to be $3.5 million. He may be only 28-years-old, but the rapper is married to India Royale and is a father to six; he reportedly became a father as a teenager, which also pushed him to try harder in life.
Durk currently lives in his beautiful and chic mansion in Los Angeles with his wife and kids.
Lil Durk's Soaring Career
Banks wholly ventured into his music career in 2011 after his singles "sneak dissing" and "I'm a Hitta" became a hit. Durk went on to release a number of mixtapes in coming years like "life ain't no joke," "signed to streets," "300 days, 300 night," and many more.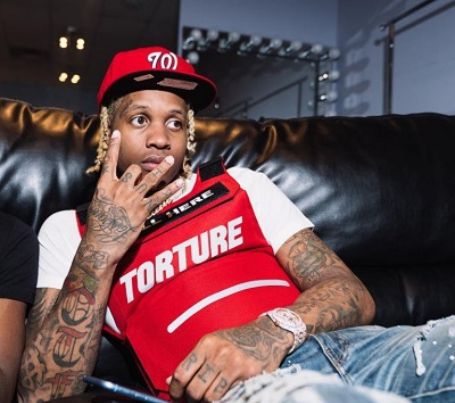 Lil Durk is married and a father to six children.
Photo Source: Dresher
Durk's music has so far featured stars like French Montana, Lil Reese, Jeremih, 21 Savage, etc. One of his mixtapes was even listed as Rolling Stones' 8th best mixtape.
The 28-year-old also has his own record label named "Only the family," which he started in 2010, and has apparently signed aspiring rappers like King Von, Boss Top, Bonnie moe, and many others.
Related: Lil Durk's Love Life With Wife And Family.
Durk's breakthrough in his career came when his single "L's Anthem" and "Dis ain't what you want" received much recognition.
Lil Durk becoming the man of his house at such young age ensured that he doesn't take a leap of faith in his career; with so much at stake, the rapper made sure that he works towards his goal constructively and consciously.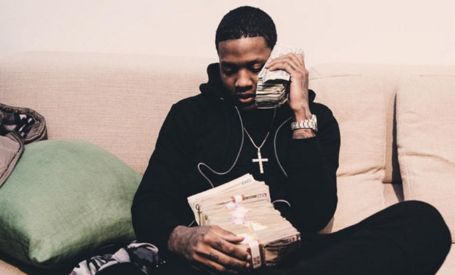 Lil Durk was nominated twice for Grammys in 2020 for best melodic rap performance and best rap song.
Photo Source: Wealtholino
The rapper has come a long way from starting his venture with social media channels like Youtube and Myspace to creating his own record label and giving multiple hits.
Recommended: Who is Lucy Verasamy's Boyfriend? Is She Dating Someone in 2021? Find it All Here
He was nominated twice for Grammy in 2020 for "Best melodic rap performance" and "Best rap song."
Durk's last dropped his 6th album, "The Voice," in December 2020; it consists of 12 tracks which peaked at Billboard's no 2 from 200, and won the number 1 spot on Billboard's Top R&B and hip-hop albums.
For more information and stories on your favorite celebrities, stay connected to GlamourFame.
-->