Lil' Kim Made An Announcement Of First New Solo Album In 14 Years On Twitter
Published Sat Mar 30 2019 By Jessica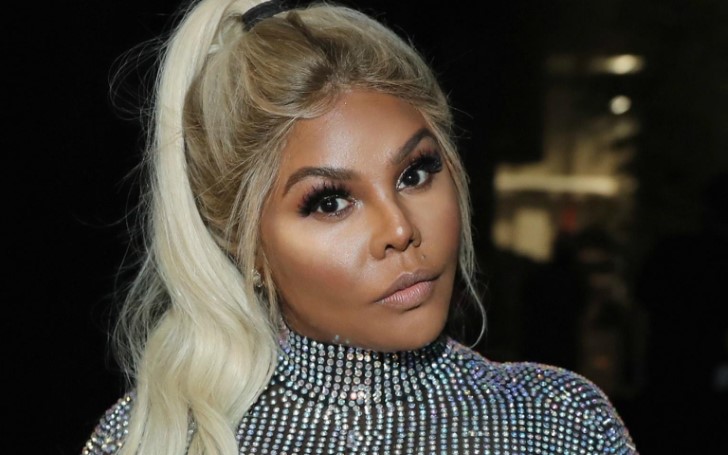 Rapper Lil' Kim to release her new album titled '9' on 17th May.
Great news for all the Lil' Kim's fans out there.
Following her latest single 'Go Awf' dropped last month, rapper Lil' Kim surprises her fans on social media with exciting news announcing that she is all prepared to release her brand new album.
Taking to Twitter to her more than two million followers, the rapper posted an all glammed up picture, writing in the caption that her new album which is titled '9' will be finally available to stream from 17th May.
Dressed in black from top to toe Rapper Lil' Kim poses for a snapshot.
SOURCE: Lil' Kim Twitter
The 44 years old singer is seen wearing a black Balenciaga skin tight full sleeve top, glistening leather pants and with a blonde extension attached to her hair in the picture.
You may also like: John Cena Back on the Dating Scene as He Moves on From Ex-Fiancee Nikki Bella
The rapper, who goes with her original name as Kimberly Denise Jones also shared the music video for 'Go Awf' would be released on Friday, 29th March.
Kim's '9' counts as her first album in the last fourteen years since she delivered her last album, 'The Naked Truth' back in 2005 that featured her popular single, 'Lighters Up'.
The last album proceeded by 'La Bella Mafia' (2003), 'The Notorious K.I.M' (2000), and 'Hard Core' (1996) marks as her fourth full-length LP.
During the span of the fourteen years, however, the singer was still doing her thing as she released numerous mixtapes including her recent one from 2016 called "Lil Kim Season"
Don't miss: Check Out The Hottest Instagram Pics of The Day; Friday, 29th March
The 'Crush On You' singer previously earned big headlines after Hollywood power couple Jay Z and Beyonce opted to dress up as her and Notorious B.I.G for Halloween 2017. Kim then reacted to it by saying, 'Come all the way thru Bey!!' with a side by side picture of herself and the mother of three.
In addition, upon the news, fellow rapper Missy Elliott has congratulated Kim on the app, writing "Congratulations to YOU sis. I love u so much! Can't wait to hug u!"
Meanwhile, Lil' Kim originally planned on dropping her album last year in November, following her summer track, 'Nasty Over', according to NME.
It's also reported a reunion for 'Lady Marmalade' could be on the way. Kim worked on the song, alongside Pink and Christina Aguilera, which peaked at number one in the UK and US both.
Read: Miley Cyrus Dyes Her Hair To Look Like Her Famous Alter-ego Hannah Montana
Kim is also among one of the rare female rappers alongside Nicki Minaj and Elliot to have launched three platinum-certified albums.
Well, good luck to Lil' Kim with the numbers on her new record.
-->