Is Lionel Richie Dating? His Relationship History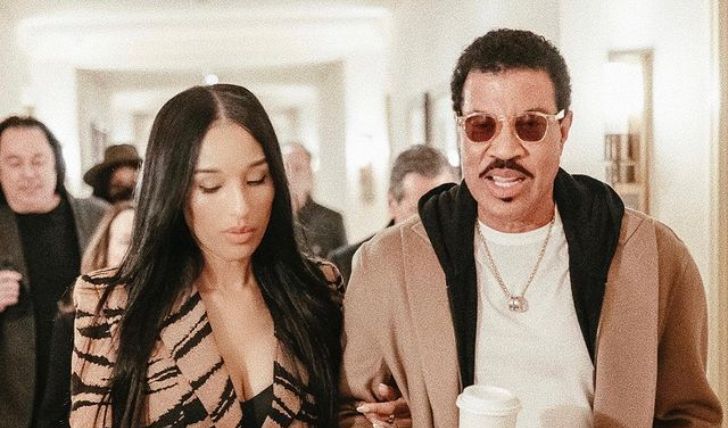 Inside Lionel Richie's relationship history: The complete breakdown here!
A music legend, who rose to fame with his ever-classic hits like Easy, Sail On, Three Times a Lady, Diana Ross, Lionel Richie's career spans five decades and many fields. Since starting his career as an R&B singer, Lionel has expanded his career to become a record producer, songwriter, and television judge. With four Grammys and one Academy award under his belt, Richie is still a sought-after musician in the music world.
Lionel Brockman Richie Jr. was born on June 20, 1949, in Tuskegee, Alabama. Richie had the first taste of fame with the funk and soul band Commodores in the 70s but achieved greater stardom, venturing into a solo career in the 80s. Richie has been married twice and has three kids from his two marriages. The singer has been in a very low-key yet committed relationship since 2015. Richie's romance with his longtime girlfriend, Lisa Parigi, isn't perceived positively and is often scorned. Learn Why.
Who is Lionel Richie dating?
The Sail On hitmaker is in a relationship with Lisa Parigi, a model and businessman. The reason the pair's relationship is frowned upon is the striking age gap between the two. Lionel is 72, and Parigi is 32. Despite all the hate and spontaneous headlines about their unconventional relationship, the pair have been going strong since 2014.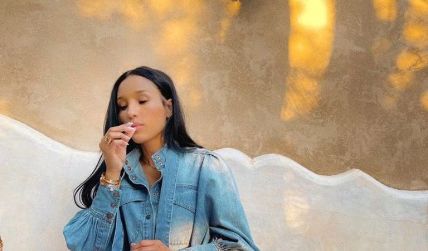 Richie and Lisa have an age gap of 40 years.
Photo Source: Instagram
Some might view Lisa as mere arm candy to the legendary musician, but Parigi is a star in her own right. Born and raised in Switzerland, Parigi's unique facial feature is thanks to her Swiss, Caribbean and Chinese heritage. Fluent in German, French, Schwiizertüütsch" (Swiss German) and English, Parigi has enough ventures in her portfolio to deem her successful.
Recommended: Is Jonathan Bailey Dating? Learn His Relationship History.
Parigi started her career as a model and eventually became an entrepreneur. She is the CEO of a lifestyle brand called The Estate Collection. Parigi is also an aspiring skincare mogul, with Glow Up Beauty as her notable creation. Parigi is a fan of her beau's work and often accompanies him on his musical tours around the world.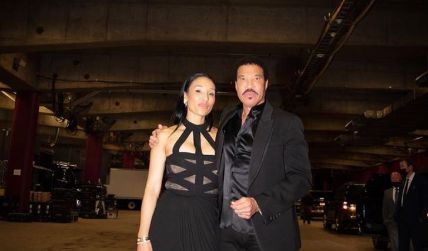 Parigi is a model and entrepreneur.
Photo Source: Instagram
A quick scroll through Parigi's Instagram, and you'd learn that the model is in awe of her boyfriend, with shoutout posts and tributes for her beau. As fans wonder about the next step in the pair's longstanding relationship, Parigi once revealed she is not expecting a proposal from Lionel. "I don't need a ring to validate my relationship with him. What we already have is enough," the entrepreneur said.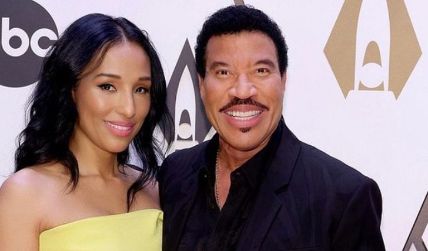 Richie isn't ruling out marriage and kids with Lisa.
Photo Source: Instagram
But the 72-year-old singer is of a different opinion. During an interview with People in 2019, Richie hints at a possible proposal. "There's always big plans. Do I have an exact time for this? Oh, hell no. I don't. But there is light at the end of the tunnel. I'm sure," said the Grammy-winning singer. Richie explains how Parigi makes him feel safe. "At this time in my life when you can be so tired about things. Lisa kind of makes everything feel a bit safe, Richie adds.
Lionel Richie's past relationships!
Similar to his passionate songs, Richie describes himself as a hopeless romantic. "I'm a man who's been through the ups and the downs, the ins and the outs of love," Richie says about his love life, and true to the statement, the singer has had his share of relationships. Richie was first married to Brenda Harvey, his college sweetheart.
Richie's youngest kid, Sofia, is engaged.
Source: Access
The duo was married from 1975 to 1993, during which the couple adopted Nicole Richie, the biological daughter of the musical director Peter Michael Escovedo. It is believed that Richie's marital relationship with Harvey was disrupted due to infidelity on his part. Harvey reportedly caught Richie at Diane Alexander's ( Lionel's second wife) Beverly Hills apartment and made a scene. "They were screaming, and you could hear everything," Diane's neighbors reported aftermath of the chaos.
Don't Miss: Is James Corden Still Married? Who is his Wife? All Details Here.
Harvey was arrested and charged with corporal injury to a spouse, vandalism, trespassing, and whatnot. Despite the unfortunate events that night in June 1988, Richie and Harvey's marriage endured another few more years until their divorce in August 1993. The Three Times a Lady singer married Alexander in December 1995 and welcomed two kids, Miles, 26, and Sofia, 23, who recently got engaged to her longtime boyfriend, Elliot Grainge. Lionel and Diane got divorced in 2004.
Stay connected to glamour fame for more.
-->