List Out the Best 10 Hair Care Products
10 Must-Have Hair Care Products! Bid Adieu To Every Hair-related Troubles!
Sure the hype is around skincare, and everyone's flaunting their ten steps or Korean skincare regimen, but who will talk about the headache maintaining healthy hair is. It's time for skincare junkies and influencers to realize that hair care is as important and needs equal attention as skincare.
The most experienced hair problem worldwide is hair fall, an issue that doubles during the monsoon. Premature greying, breakage, frizz, and dandruff are some more that prevents us from having thick and lustrous hair. In todays' edition, we've put together some products that will help you keep the problems at bay and finally achieve the length and volume you've always wanted.
1. Moroccan Oil!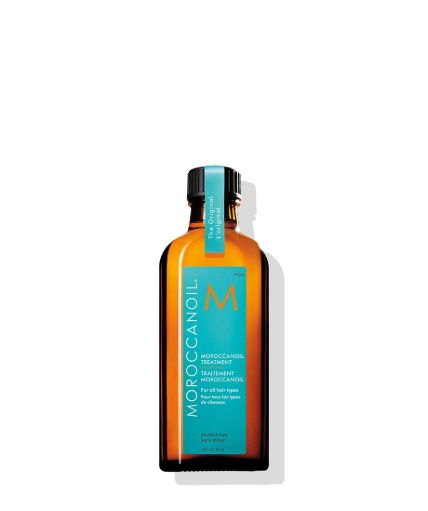 Source: Amazon
Enriched with omega-3 and antioxidants, Moroccan oil is the leading hair care product in 2021. It is one of Amazon's best-selling hair care products. Just one plump of this oil will leave your hair silky and shiny. It is priced at $44 on Amazon.
2. Virtue 6-1 Styler!
Source: Amazon
Virtue 6-1 is an all-in-one styler that should be in everyone's hair care routine. It is a sheer styling cream that nourishes, softens, and adds extra hydration to your dry roots and strands. It is priced at $32.
3. Triple Brazilian Butter Hair Repair Treatment Mask!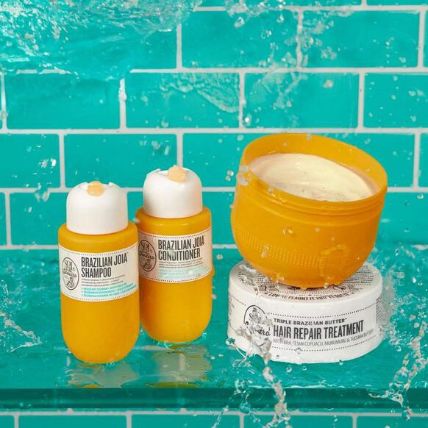 Source: Space NK
Just shampooing, conditioning, and applying a serum isn't enough; one must treat their hair with a great mask once a week. Triple Brazilian Butter Hair Repair Treatment mask is filled with rich ingredients like murumuru, Tucuma, and cupuacu that deep moisturize your hair and unveil its maximum shine. It is priced at $36.
Check Out: Top 5 Skincare Trends for 2022
4. Nexus Clean & Pure Scalp Scrub!
Source: U Buy
A good scalp massage is necessary once in a while. Nexus Clean & Pure scalp scrub is recommended at least once a week. It gets rid of all the product build-up and leaves your head squeaky clean and itch-free. It is priced at $15.
5. Living Proof Dry Shampoo!
Source: Amazon
Running late for work or a Sunday date, just a quick spray of Living proof dry shampoo, and you're good to go. The product relieves your hair of sweat, extra oil, and odor in minutes. Unlike most dry shampoo, living proof doesn't add any texture to your strands. It is priced at $26.
6. Ouai Matte Pomade!
Source: Influenster
Having a bad hair day, Ouai Matte Pomade is here to save the day. Just a plump of this pomade controls your untamable frizz, and then you can style your messy hair as per your liking. This one is priced at $24.
Don't Miss: Best 10 Shampoo for Hair Growth
7. Boldify Hair Thickening Spray!
Source: Amazon
This one was listed in Elle's best hair products of 2021. And it certainly deserves all the buzz. Boldify hair thickening spray adds an instant thickness and volume to your otherwise lanky hair. Grab the stellar spray for $22 on Amazon.
8. Bio Silk Therapy Original!
Source: Bio Silk
No hair type can go wrong with silk therapy, be it curly, straight, virgin, or color-treated. Bio Silk therapy original serum should be a staple in every girls' hair care routine. It consists of benzoate and hydrolyzed silk proteins that provide your cuticles with much-needed moisture and shine. It is priced at $28.
9. 25 Miracle Leave-in Conditioner!
Source: Amazon
25 Miracle Leave-in Conditioner penetrates deep into the scalp and reverses all the damages you have causing your hair. This lightweight leave-in conditioner controls frizz and has 25 other benefits. It is priced at $23.
10. Olaplex Hair Perfector!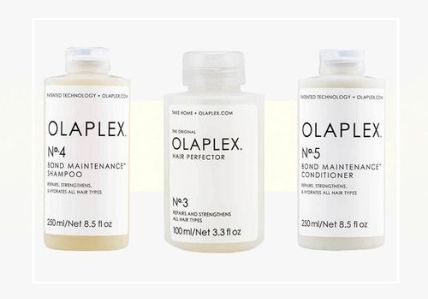 Source: Byrdie
Olaplex is currently listed as Amazon's bestseller. It is a hair repairing treatment that heals damaged and compromised hair. It works by repairing the damaged bonds in the hair and restoring it to health. It is priced at $28.
Stay connected to Glamour Fame for more product-related information.
-->