Who is Lottie Moss? What is She Famous For?
Published Sun Aug 21 2022 By sujan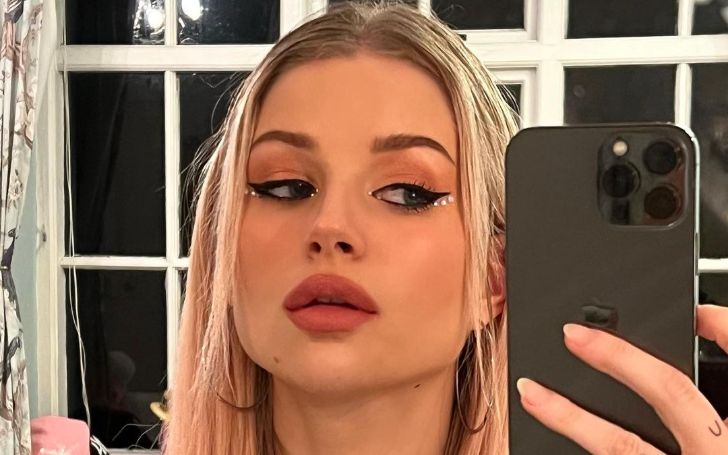 Know who Lottie Moss is? And all the details regarding her are here go through the end to know her.
Charlotte Moss aka Lottie Moss was born on January 9, 1998. She is famous for her fashion in modeling. Half of the credit for Lottie being famous goes to her elder sister, Kate Moss. Kate Moss is a British supermodel and businesswoman. Kate has collaborated with several well-known brands like Calvin Klein. And now, Lottie is following in her footsteps and building her career in modeling.
Lottie Moss's parents were Peter Moss and Inger Solnordal. Kate Moss is her half-sister by her father's side. Before Lottie was even born, Kate had achieved tremendous success in modeling. She was first spotted in American Vogue in 2011 as a bridesmaid in her sister Kate Moss's marriage. After some years passed, in 2014, she was first signed by a modeling agency named Storm Management. After that, Lottie was seen in several magazines and started to earn fame.
As Lottie was following her sister, She was also involved in several ads for Calvin Klein's brand, for whom her sister has modeled in the past. Lottie thinks that her career is going well because of nepotism and wants to create her content to earn good fame besides being the half-sister of Kate Moss.
Why is Lottie Moss Famous?
In the fashion sector, Lottie Moss is well-known for her modeling. There should be some credit given to Lottie's elder sister, Kate Moss, who helped her younger sibling become famous.
Don't miss: Rita Ora is in Relationship with her Boyfriend Taika Waititi, Details Here.
Lottie is often in the news due to her ability to stay on top of the latest fashion trends. Also, her OnlyFans account is well-known. In addition, she is a fashion editor at British Vogue.
Lottie's first test shoot for Storm Management was when she was only 13 years old. Besides that, she has been featured on the front cover of several publications, which helped her earn fame and become famous.
Lottie Moss Was Sent To Rehab
Lottie Moss was sent to rehab for her treatment, and she came back a few weeks ago. After arriving home, she went live and shared her life matters with her Onlyfans subscribers, smoking marijuana. She also lifted her t-shirt, which was a shock to everyone, and she put it down within a few seconds of revealing it in the video.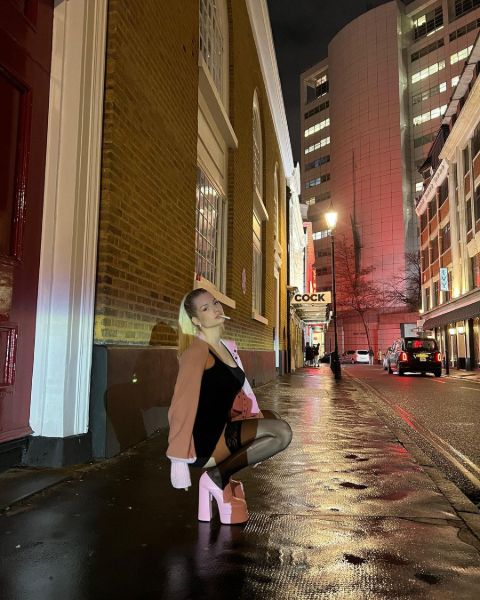 Lottie Moss is smoking in the streets.
Source: Instagram @lottiemossxo
Lottie is a bold woman, and she has also shared her clothless picture on her social media platform, Instagram. She generally posts seductive views of her on her Instagram handles. Similarly, she admitted that she was high during the viral video record and couldn't lie to her followers.
You May Also Want to Know: Director James Gunn is Engaged to Longtime Girlfriend Jennifer Holland, Shows her Engagement Rings
Lottie, in that video, said it only took four puffs to get her high after coming back from rehab. She added she was now happy that Lottie could use drugs now because no prescription was allowed in the recovery, and she didn't get to smoke during her stay in rehab.
Is Lottie Moss Lesbian? Is She Not Straight?
Lottie Moss has admitted that she is pansexual. For those who don't know what pansexual is, it is a state of attraction to either male or female, and gender is not a determining factor for pansexual people. They get attracted to both males and females, and Lottie is one of the Pansexual people.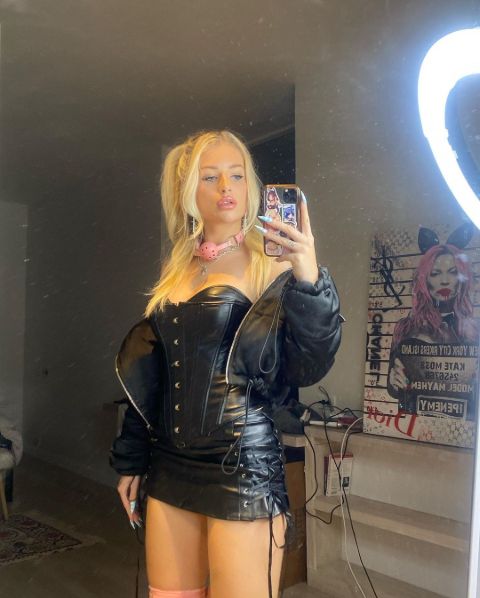 Lottie flaunts her incredible figure in a mirror selfie for her fans.
Source: Instagram @lottiemossxo
It was November 2020, when she replied she sees herself as pansexual to the question asked in an Instagram live session. She revealed this to her Instagram follower. She didn't try to hide it. Thus, she is open-minded and always tries to stay true to herself no matter what society says.
For more news and information related to your favorite celebrity, stay connected to Glamour Fame.
-->