Love Island's Laura Whitmore Signs a £500,000 Contract to Host the New Dating Shows
Published Sat Apr 30 2022 By sujan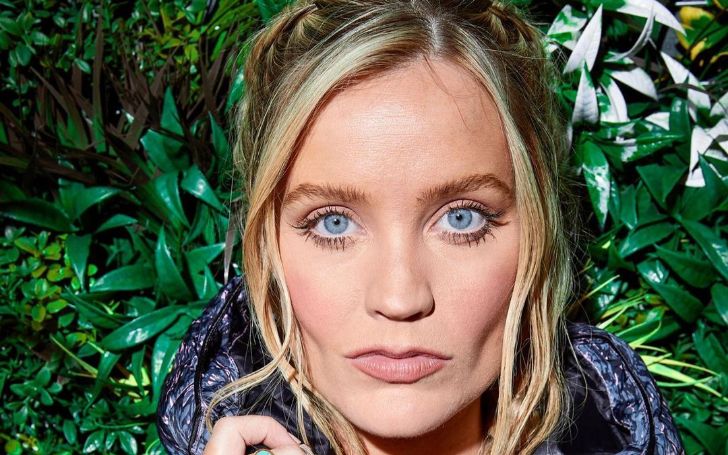 Know who Laura Whitmore is? And details regarding her recent signing of a contract to host the new Dating Show are here; go through the end to know it all.
The Irish TV figure Laura Whitmore is well-known for her exhibition calling in England. She also worked for MTV Europe and RTE. She is better known for the reality show, Survival of the Fittest. The town of Bray in Ireland is where she was born.
No information has been made public about her parents or brothers and sisters. The names of her two half-brothers are still a mystery. Laura Whitmore completed her training at Dublin City University and obtained a degree in journalism. Additionally, she studied at Boston University. Laura has had a variety of romantic relationships throughout her life.
The reality star was previously dating David Gandy back in 2010. She began dating Danny O 'Reilly in 2010 after splitting with him, and the relationship ended in 2013. The relationship with Miles Kane, which started in 2013, was terminated in 2016. Leonardo DiCaprio had already met with her, according to rumors. As of this writing, she and Iain Stirling were blissfully engaged in a relationship. They are now married and blessed with a cute little girl, Stevie Ré.
Laura Whitmore Signed a £500,000 Contract to Host the New Dating Show.
Laura Whitmore, 36, who currently hosts Love Island's dating program, has supposedly signed on to lead the show's next season. According to The Sun, Laura signed a one-year deal with ITV executives on Thursday for £500000, equivalent to over $600,000.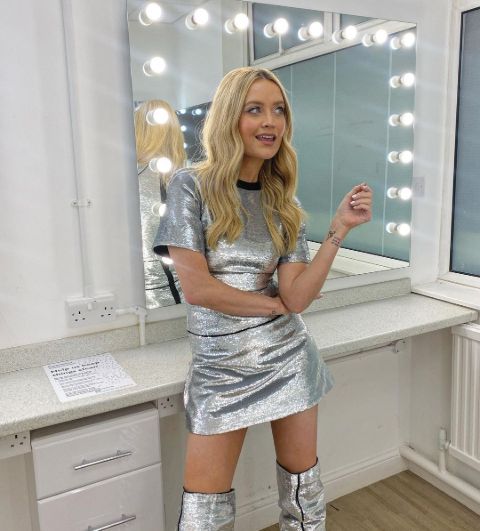 Image: Laura Whitmore bagged £500000
Source: Instagram @thewhitmore
There have been a lot of talks that Laura would be stepping down or that new presenters were being lined up for the job, a source told the paper. At the same time, Laura Whitmore had been speculated that she would take over hosting duties from the late Caroline Flack in 2020.
You May Also Like to Know: Ashley Greene Is Expecting Her First Baby
Laura Whitmore might leave the show, and she recently signed a new one-year contract with producers. She expressed excitement at the prospect of getting started on the next season.
How Did Laura Whitmore become famous?
Laura has been in many television series throughout her career, all of which she excelled. She's most known for her television programs. Saturday Night with Miriam is one of the most-watched shows on television, and she has been on it.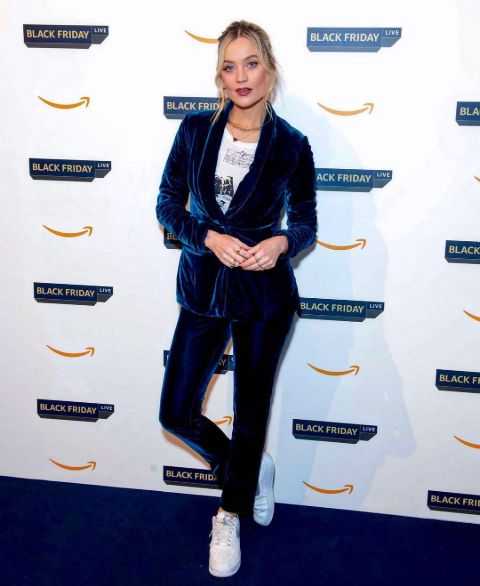 Image: Laura Whitmore hosted the sixth season of Love Island
Source: Instagram @thewhitmore
ITV2's Survival of the Fittest, another show she co-hosted with Brennan Reece, premiered in 2018. After Caroline Flack departed from ITV2's Love Island in 2020, Laura Whitmore hosted the show's sixth season. As a result of her work as a television host, she has become well-known and well-liked.
Don't miss: Who Is Renée Zellweger Dating? Her Relationship History Here
For more news and information related to your favorite celebrity, stay tuned to Glamour Fame.
-->