Who is Lucy Kay McBath husband? Mother of Two Kid
Published Thu Dec 12 2019 By Travis
Lucy McBath decided she wanted to run for the U.S. House of Representatives from Georgia's 6th District in 2018, and she did so without even informing the Democratic Party. A strong woman in her own right, she won the election against the incumbent Republican officeholder Karen Handel. But the decision to run for the election came from a position of pain and loss for Lucy.
The House Representative from Georgia was born on 1 June 1960 in Joliet, Illinois, to a father who was a dentist and mother who worked as a nurse. From a young age, Lucy saw her father being involved with the NAACP, he was the president of the chapter in Illinois, and from her formative years, Lucy was imbued with a sense of working for the betterment of others.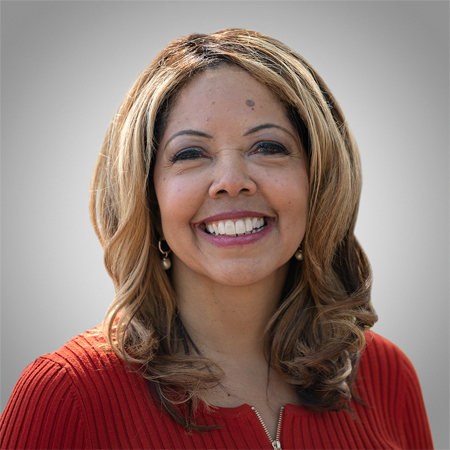 Lucy McBath is a politician and mother of a slain child.
Source: Emilyslist
To the end of being a politician, Lucy needed to be educated, so she joined Virginia State University, where she studied political science and graduated with a Bachelor's degree in 1982. But being a politician was not in the cards for Lucy in the early days because she needed to support herself financially and so she decided to become a flight attendant for Delta, and she was with the company for over 30 years.
But over the years, with success in her life also came pitfalls, like it is the case for everyone else in the world. While there was some hindrance in her path, Lucy always kept her faith close and her family closer.
Who is Lucy McBath First Husband?
Lucy McBath and Ron Davis were married in the 80s.
Source: The Louisiana Weekly
Lucy McBath was a free-spirited young woman in the 80s when she met her former husband for the first, and the couple soon got married. Lucy McBath's first husband was Ron Davis, and the love between the couple only deepened when the couple decided to become pregnant, and their son Lucien was born.
But the joy and jubilation did not last long because in 1993 their first child was dead and Lucy was suffering from a condition where she could not carry a child to full term, or so the doctor told her. Dark clouds covered Ron and Lucy's marriage, but they believed God would make it all okay in the end.
Jordan Russell Davis was the second child of Lucy McBath and Ron Davis.
Source: CNN
As a reward for their faith Lucy found out in 1994 she was pregnant with a kid, and after being careful for nine months, their son Jordan Russell Davis was born on 16 February 1995. Thinking the child was a blessing from God, Lucy named him Jordan after Jordan River from the Bible.
Also Read: Does Sterling Sharpe Have a Wife? Learn Details of His Romantic Life and Daughter
The family life of finally on track again for Lucy, but her relationship with Ron was not particularly doing well, and soon, the couple called it quits. She was living in Atlanta, and he moved to Jacksonville, Florida, and they stayed in contact with their son.
Who is Lucy McBath Husband?
Lucy McBath and Curtis McBath got married after her first divorce.
Source: Newsweek
Lucy McBath was living in Atlanta with her son and working as a flight attendant when she met her second husband Curtis McBath, and the couple was soon married and living together for a while with Lucy's son. Curtis McBath was also a flight attendant, and they maintained two homes in Tennessee and Atlanta. Lucy lived in Tennessee for a while, but the couple decided it was better to live apart, which is common among flying families.
Curtis was also there supporting Lucy when her son was shot and killed in Florida, and the couple was together during her election campaign. To the best of our knowledge, the couple is still together.
Battling Breast Cancer and the Death of Her Second Son
Lucy McBath is a two time breast cancer survivor.
Source: Marietta Daily Journal
Lucy McBath suffered from breast cancer before, and she beat it once, but then her cancer returned for a second time in 2011, and the mother of one at the time did not want her son to see her in the situation she was in.
The House Representative made the decision to send him away from Atlanta to live with his father in Jacksonville, Florida. Jordan was not happy with the move, Lucy said, and he was also not talking to her for a while, but then he came around after getting a job at McDonald's and meeting a beautiful girl.
Watch: The trailer for the documentary film about the death Jordan Davis
Jordan and Lucy talked during the Thanksgiving weekend when he told her about the girl he met, and then a few days later, in November 2012, a man shot and killed Jordan after a confrontation in a parking lot over loud music.
The man was arrested, and he was convicted by a jury for manslaughter, but they could not come to a decision when it comes to the murder charge. After a second trial, the Florida man was sentenced to life imprisonment without parole, and the whole incident happened because of a loud music dispute.
Also Read: Who is Debbie Mucarsel-Powell husband, Robert Powell?
Lucy's child was taken away from her because of a senseless act of violence, and soon Lucy was advocating for sensible gun ownership, and it was the gun control agenda which eventually got her elected to the House of Representative in Georgia.
Before you leave, make sure to visit Glamour Fame to be in the know of all the happenings in the world of show business.
-->