Does Sterling Sharpe Have a Wife? Learn Details of His Romantic Life and Daughter
Published Wed Dec 11 2019 By Sea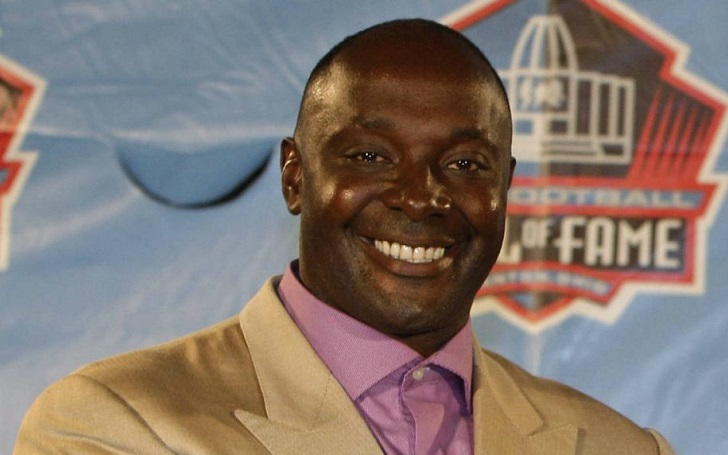 A short but successful career has hailed him one of the most influential players in the NFL. Sterling Sharpe now works as an analyst for the NFL Network as a sense of the game still resides in him.
Sharpe lived out his life in the forte of the spotlight. However, the NFL hall of Famer somehow managed to keep his love life away from the media. To date, all of his relationships eluded the fans and the world. But we do know that Sterling is a father! Please keep reading to find out who his kid is, firstly, though find out Sharpe's rise to fame!
Sterling Sharpe found his way into NFL in 1988!
Sterling Sharpe started playing wide receiver for the Green Bay Packers after they picked him in the seventh overall draft pick in 1988. Since then, he continuously got into the Pro Bowl five times, except in 1991. His career was cut short after he suffered a neck injury in 1994.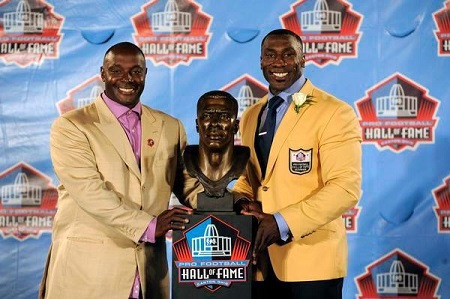 Following in his footsteps, his younger brother, Shannon Sharpe, should remind you of who he is. The two look so alike and are quite close. Shannon credits him, and their grandmother, who passed away in July 2011, for introducing the game to him and honoring Sterling with the first of the three Super Bowl rings he won.
There's one more Sharpe sibling, an older sister named Sherra "Libby" Sharpe. As far as his romantic life of Sterling is concerned, he remains a zip tight about it. But we know he has a daughter, and you won't believe how grown up she is.
Sterling Sharpe's Daughter with an unknown Mother, Sommer Sharpe, was a Spokeswoman for the South Carolina Department of Corrections.
Despite Sterling Sharpe never opening up about the mystery woman who gave birth to his only child, a daughter by the name of Sommer Sharpe, he is pretty close with her, even after she is already grown up. Sterling welcomed Sommer on November 21, 1993.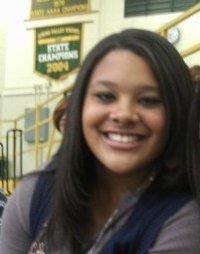 Sommer values her father's football life quite profoundly. She proposed a visit for him to the Williams-Brice Stadium in 2016 for the first time since he was a player 27 years before the visit. She was working on a project depicting her father's career and accomplishments. She took him and shot some videos inside the stadium.
At the time, Sharpe was a third-year journalism student at the University of South Carolina. Sommer joined the said uni in 2012. She graduated Cum Laude in 2016 with a Degree in 'Journalism and Mass Communications' in Bachelor of Arts and an emphasis on Broadcast Journalism.
Sterling's daughter was already working in some regions of her sector before graduation. She interned at the Public Relations department of the Press Office of Governor Nikki Haley in the State of South Carolina in 2013. She was important in the Communications and Fundraising events during the Haley for Governor Re-Election Campaign for a year and six months.
This Might Interest You: The Mother of Vince Neil's Son, Neil Jason Wharton, Has Been Revealed
After graduation, the 26-year-old joined the South Carolina Department of Corrections in November 2016 as their Public Information Director, and she's been working there ever since. She was working in a care center for St. John Neumann Catholic School, which she left in December 2016. Her LinkedIn profile should give you an idea of her work history.
Sterling Would Let His Son Play Football — If He Ever Had One Who Wanted to Play
American Football is a violent sport; the NFL Hall of Famer agrees as he knows what the sport can do to a person's physicality. He's had that experience first-hand.
There's a lot of people walking the face of the Earth who didn't play football and their minds and bodies are really screwed up, for whatever reason.
During an interview back in June 2018, when Sterling was asked if he would ever let his son (if he had one) play football, he was ambiguous about it but conceded that if one person wants to play football, he won't stop them. That is a fair point, considering how he let his younger brother continue playing football after his horrific injury. He thinks Shannon is even better than him.
"There's a lot of guys who played football and got themselves beat up. I understand it's a violent game, but who am I to tell someone they can't do something they want to do?" he replied. "Yeah, I would let my kid play."
Sterling's Younger Brother Has Three Kids of His Own
Shannon Sharpe and his fitness instructor ex-girlfriend, Katy Kellner, split up last year and started dating Marlon Byrd. It was not known at the time that she was with Byrd, but she showed off a baby bump after the split, and people were questioning if the baby was Shannon's.
Kellner's baby was not his; neither was Kellner, the mother to Shannon's three kids. Two of his kids are daughters, Kayla and Kaley, and the other is a son named Kiari. They are believed to have been born from two different mothers who have not been identified yet. For more information on Shannon's dating and romantic life, click here.
Stay tuned and connected to GlamourFame for more Entertainment content. We cover as much as possible across numerous genres of articles. Keep in touch.
-->