Vince Neil's Son Neil Jason Wharton - Who is His Mother?
You probably know who Vince Neil is. He is one of the highly acclaimed singers/songwriters of the 70s, 80,s and 90s, famous for fronting in Motley Crue. And his only son, Neil Jason Wharton, is following in his dad's footsteps. He is not famous as his dad, but he is pretty much into music and looks exactly like his dad.
Vince's only son, Wharton, was born on October 3, 1978. Neil welcomed his son from one of his girlfriends. And the story they share is interesting; we can confirm you will like it.
Niel Jason Wharton's Birth Mother Was a Total Mystery Until He Shared the Story
You probably know how Vince Neil was back in the day. Vince's career started as early as 16 and was an instant hit too. Given his fame and success from his early days, Neil became beloved by many women!
Motley Crue's lead singer was just 17 when he met Niel Jason Wharton's mother, Tami. The lead vocalist was fronting another band named Rockandi at that time.
Also See: Mötley Crüe Vince Neil Claims Being Overcharged In Legal Battle With Firm Over $190K Tab.
Since nobody knows about Tami, when asked with Wharton, all he could recall was his mom was 'Kind of like ass-kicker.' Jason said his mother was a great person and a great mom.
There are Many Speculations about How Niel Jason Wharton's Parents Met
There's no exact answer for this, but according to Niel Jason Wharton, the most convincing story of how the two lovebirds met must be where Neil broke his leg.
Neil used to skate back in the day in one of the weirdest places possible. So, one day, he was skating at the pipeline in Glendora, fell, and broke his leg.
Tami felt sorry for him and came out to help, and that's how their love story started after the frontman smiled at her and caught her eye.
Niel Jason Wharton's Mother and Father, Tami and Neil Were in the Same School
The Motley Crue front and his then-girlfriend, Tami, were in the same school. That's how they caught her eyes when Neil broke his leg.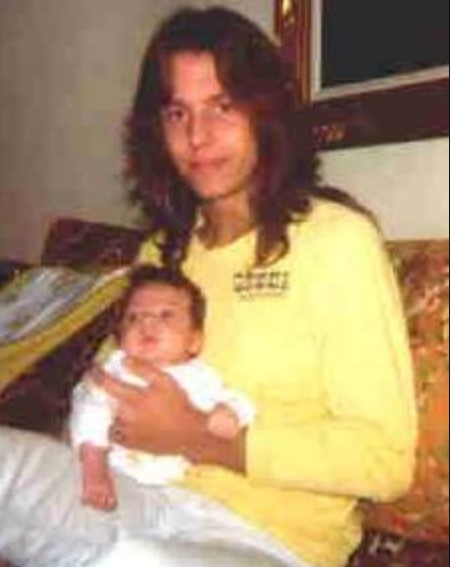 The then-couple were together for a little while, like a year and a half to two years. But this is interesting; Tami was pregnant with Wharton the same year the two met. Neil was just 17 then, and we can guess even Tami was between 15-17 years old.
They were together until, and after a few times, Neil formed the band 'Motley Crue.' Neil stranded his then-girlfriend and son to get married to Beth Lynn in 1981. Wharton was living with his mom until he found a job near his grandparents from his dad's side in Bullhead, Arizona.
Neil Jason is Paved His Way in the Rock Music
The only son of heavy metal singer, Neil Jason Wharton, paved his way in rock music. Just like his father, he is a well-established singer/songwriter.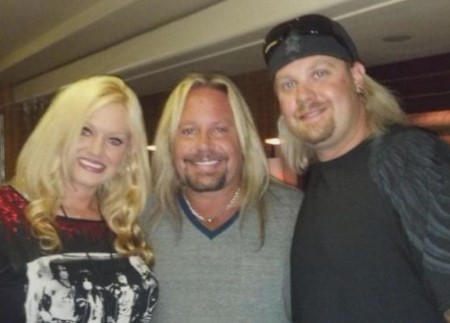 Though he could have exploited his dad's fame for his success, he never relied on his father's celebrity status. However, Neil's music has a slight influence on Wharton's style.
Anyways, the long-estranged father-son duo is together now. They are often seen spending some quality time together.
For more information on your favorite celebrities' lifestyles, stay tuned to glamourfame.com, and don't forget to sign up for the newsletter.
-->