Macaulay Culkin & Brenda Song Ready for Parenthood; Wants to Put Babies in her
Published Wed Feb 12 2020 By rhyss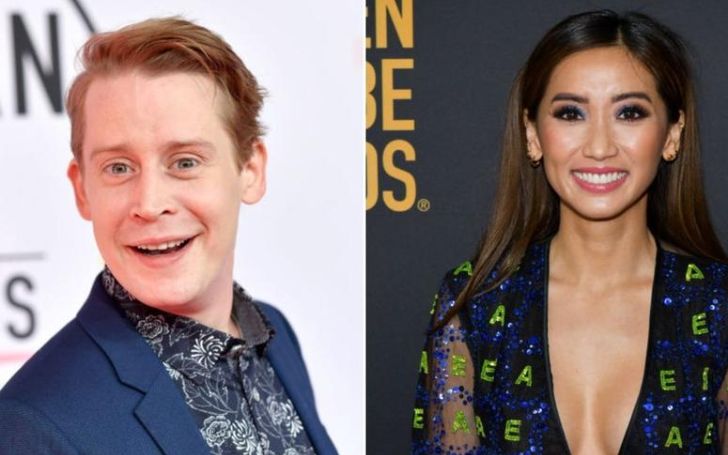 Macaulay Culkin is all ready to become a daddy!
Macaulay Culkin became a household name after starring in the movie, Home Alone as a child actor. And now the same child actor is all grown-up and is willing to raise a child of his own.
You heard it! The actor, who we watched grow up in front of our very eyes, claims he and his girlfriend Brenda Song are practicing quite a lot to become a parent.
In the March cover for the magazine, Esquire, Culkin said on the interview, "We practice a lot."
He further adds, "We're figuring it out, making the timing work. Because nothing turns you on more than when your lady comes into the room and says, 'Honey, I'm ovulating."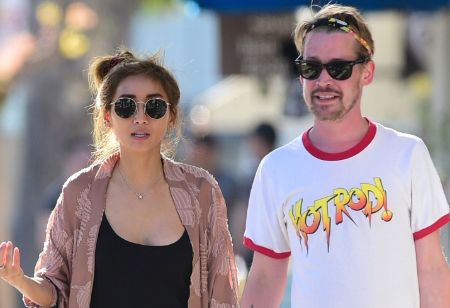 Macaulay Culkin and Brenda Song are trying to become a parent.
Source: Star Magazine
Well, this isn't the first time the actor has opened up about his desire to become a father. Back in August 2018, he openly spoke about planning to extend his family at the podcast, 'The Joe Rogan Experience.'
While telling Joe Rogan about his soulmate, he maintained how he believes Brenda is the one and she shall be the one carrying his kids. He divulged, "I'm gonna make some babies. This one's a good one, so I'm probably going to put some babies in her in a little bit. I mean, we've definitely been practicing."
In addition, he jokingly stated how his house will soon be crawling up with tiny little Asian babies. Nevertheless, he even mentioned Sean Lennon's name and said it'll be fun to little Sean running all around the house. Sean is the son of Yoko Ono and John Lennon.
Also Read: Who is Brittanya Razavi's husband? Know about her marriage life & kids
Meanwhile, Culkin has definitely got some first-hand experience handling a baby as just recently he became an uncle. Last year, his brother, Kieran welcomed a baby girl with his wife, Jazz Charton. She was born on Friday, the 13th, 2019.
Another side of the spectrum, Culkin and Brenda has been dating since 2017 when there were several claims of their affair in July of the same year.
Prior to that, Culkin was in a relationship with Mila Kunis for 9-year, whereas, Song was engaged to Miley Cyrus's brother, Trace Cyrus.
For more, make sure to follow GlamourFame!!!
-->