Who is Madonna's Daughter, Lourdes Leon? Madonna is Mother to Five More Children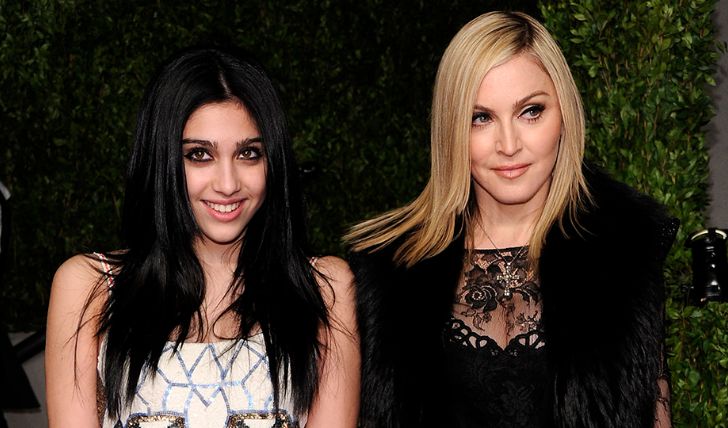 Lourdes Leon is an aspiring model: Leon says her mother, Madonna, is a control freak!
The Queen of pop, Madonna, doesn't require an introduction, but her daughter, Lourdes Leon, does. Madonna, 63, known for her phenomenal professional and financial success, had her eldest child, Leon, with fitness trainer Carlos Leon in 1996, shortly after Madonna won a Golden Globe playing Eva Peron in Evita. Lourdes debuted as a model in 2018.
Madonna Louise Ciccone, 63, a native of Bay City, Michigan, also is a mother to five more children, three daughters and two sons. But Madonna's eldest daughter is undoubtedly the best known, be it for her bold pictures or sassy remarks, but Leon has maintained her spot as the most talked-about star child.
Lourdes Leon calls Madonna a 'control freak'!
Leon, 25, shares a very honest and close bond with her mother. She first came to the spotlight because of her steamy relationship with actor Timothee Chalamet in 2013; they broke up in 2017. In a recent conversation with Interview Magazine, the Starchild revealed how her superstar mother controlled her whole life. Leon says her mother, Madonna, "is such a control freak."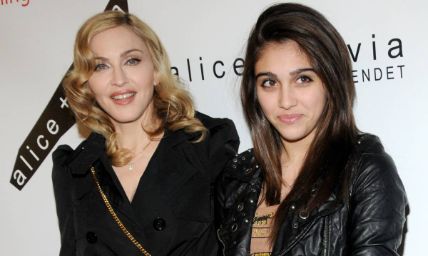 Madonna had Leon with fitness trainer Carlos Leon in 1996. Photo Source: Hello Magazine
Lourdes explained that the best way to escape her mom's shackle was to establish herself. Leon says she started taking modeling gigs to fund her lifestyle and pay for her college tuition. "I feel like if your parents pay for things, then it gives them leverage over you," Leon reveals.
Leon reveals her mom runs a tight ship in the house.
Source: Access
Lourdes appeared as the face of Marc Jacobs and Miu Miu's latest campaign; she also recently starred on Vogue magazine's cover. The fiercely independent model also shares an affectionate bond with her father, Carlos, Madonna's partner, from 1995 to 1997. Leon wants to be recognized beyond modeling. "My mom is very insistent on making me think about what I want to be known for beyond my looks," Leon said.
Check Out: Who are Cynthia Nixon's Children? Everything To Know About Her Kids.
Madonna's other five children!
The seven-time Grammy-winning singer welcomed her second child, Rocco Ritchie, 21, with her second husband, director Guy Ritchie in August 2000. Rocco prefers to stay away from the spotlight. The couple also adopted their second son, David Banda, 16, a Malawian baby, in 2006.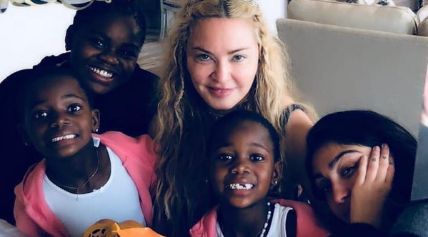 Madonna adopted her four youngest kids from Malawi.
Photo Source: Distractify
Banda is an aspiring football player who also has a knack for singing. In 2019, Madonna revealed she shares a very special bond with David and that she moved to Portugal in 2017 for Banda's enrollment in the junior football academy. "What he has more than anything are focus and determination, Madonna said about David.
Don't Miss: How Many Kids Does Nick Cannon Have? The Actor was Once Married to Mariah Carey.
Madonna's fourth child, Mercy James, came into her life after a fierce fight with the tough adoption process. Madonna applied to adopt Mercy around the same time she adopted David. But as the process began following her divorce with Guy, the court ruled against Madonna, citing a divorcee isn't fit to raise a child. The Queen of pop adopted twins Stella and Esther from Malawi in 2017.
For more information and news on your favorite stars, stay connected to Glamour fame.
-->