Top 5 Facts About Madonna's Daughter Stelle Ciccone
Published Sat Oct 19 2019 By Chester
If you are a big musical fan, then you probably familiar with the facts of "Queen of Pop" Madonna Louise Ciccone's six children; among them, four of them are adopted ones.
But there are such shocking facts story behind one of her foster daughter Stelle Ciccone.
So, without wasting any time, let's find out some of the interesting facts of Louise's daughter Stelle.
5. Estere Ciccone Shares a Twin Sister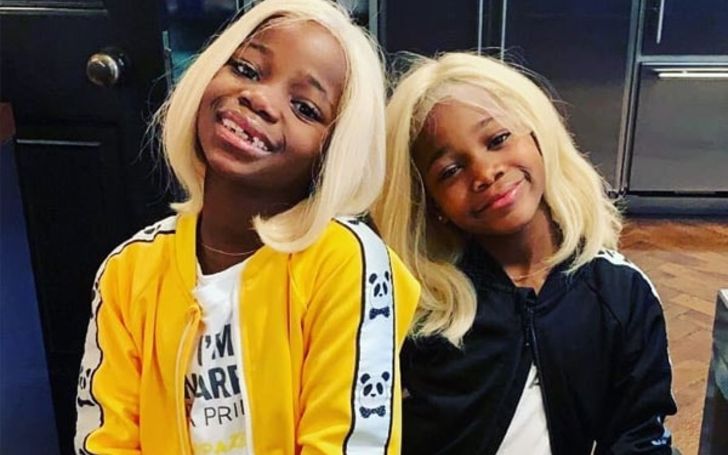 Estere with her identical twin sister Stelle Ciccone.
SOURCE: E-Celebrity Mirror
Yes, she shares a twin sister name, Stelle Ciccone. Both of them were born in Malawi, a landlocked country in southeastern Africa.
Madonna, 61, later posted to her Instagram urging the public to donate or volunteer at the Home of Hope orphanage where Estere and Stelle lived for four years.
4. Mother Died During Delivery
Madonna shares post among fans after adaptation.
SOURCE: Madonna Instagram
The twin's biological mother, Patricia Mwale, died five days after giving birth due to complications from a cesarean section operation.
They were born in a low-income family in Malawi, East Africa before Madonna adopted them and made them part of the family in her Beverly Hills home.
3. Estere Ciccone Stayed in an Orphanage Despite Having a Father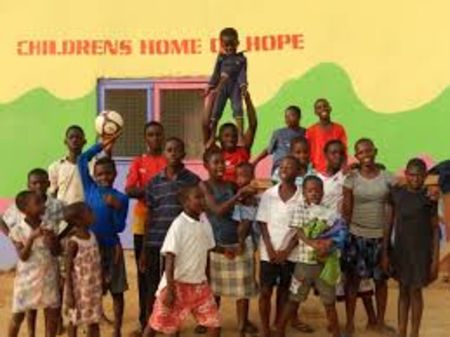 Hope of home where Stelle Ciccone and Estere Ciccone.
SOURCE: Hope Of Home
Mr. Mwale shared he took the girls to the orphanage after his wife Patricia died. She died during birth to the daughter due to severe bleeding.
When the babies survived, he then took the kids to the 'Home of Hope orphanage' and admitted them.
His economic status was weak, so he couldn't afford to take care of his children and later decided them to leave them in an orphanage home.
Check Out: Top 5 Facts About Arnold Schwarzenegger's Son Joseph Baena >>>
As per reports from Daily Mail, Kayembe village chief Khwele shared that despite belonging to an impoverished community, they tried to support the kids, but no one there was so rich to afford substantial economy provision.
2. Adam Mwale Biological Father of Esther and Stella Revealed His Shock Over Adoption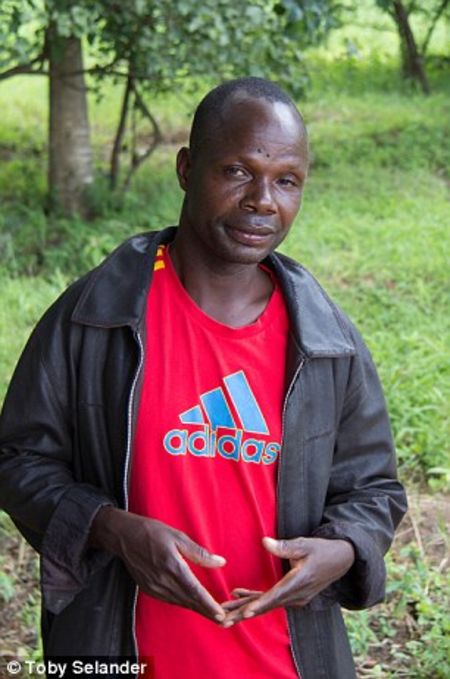 Adam Mwale, father of the twin Ester and Stella.
SOURCE: Toby Selander
"I was told to agree with everything in court. I did not believe I would 'never see' my girls again."
Estere and Stella's real dad Adam Mwale was shocked hearing the adoption commitments. Speaking to The Mail on Sunday, Mwale said he was under the impression of 'Like a Prayer' hitmaker fostering the twins.
Adam said:
I was told from the start that Esther and Stella were going to a rich woman's home abroad, that she would give them a good education, then return them to me, to live with me and help all of my family.
As claimed by his father later Madonna took his 4-year-old child forever.
"I was standing with my brother-in-law who signed the consent forms with me, and we just continued to believe that I would always be the twins' father and they would be coming home to me."
1. Happy Five Siblings
Yes, Madonna is the mother of total six children.
SOURCE: Pinterest
Before adopting the twins, two of her children were also adopted David Banda, 14, in 2006 and Mercy James,13, in 2009.
Besides, she has a stunning 23-year-old daughter Lourdes Maria Ciccone Leon, with Carlos Leon and 19-year-old son with former husband, Guy Ritchie.
The family of seven is very supportive of each other and shares a beautiful bond traveling to different places.
Check Out: Top 5 Facts About Arnold Schwarzenegger's Son Joseph Baena >>>
Hope you guys enjoyed the facts, stay tuned and connected to find intriguing Entertainment articles only on Glamour Fame.
-->