Madonna's Daughter Estere Ciccone - Who is Her Father?
Published Sat Oct 19 2019 By Chester
"Queen of Pop" Madonna's adopted twin daughters, Estere Ciccone and Stella Ciccone, have a shocking story behind them. Know what it is in this article!
If you have been updated with the Megastar Madonna Louise Ciccone, then you might know Estere Ciccone - one of Madonna's six children.
And for those who are unaware of the facts, Estere and her twin sister Stelle are actually adopted children by Madonna and had to deal with situations before actually adopting them.
Madonna Was Accused of Permanently Adopting the Twins
Out of all her foster children, there were quite controversies during the adaptation of twins back in 2017.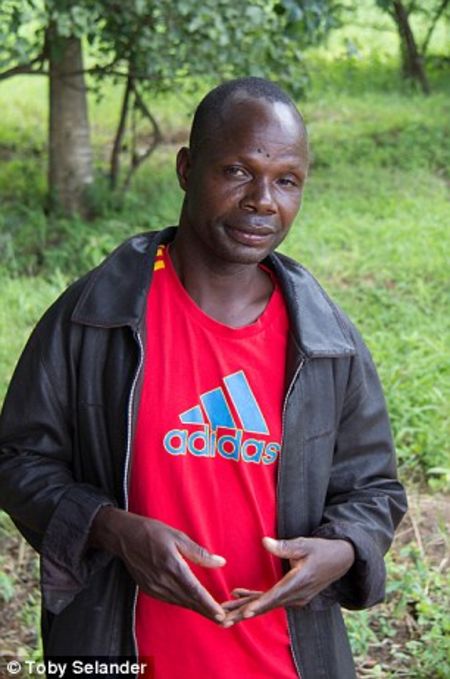 "I was told to agree with everything in court. I did not believe I would 'never see' my girls again.
SOURCE: Toby Selander
Estere and Stella's real dad Adam Mwale were shocked to hear the adoption commitments. Speaking to The Mail on Sunday, Mwale said he was under the impression Madonna would foster the twins.
Adam said:
"I was told from the start that Esther and Stella were going to a rich woman's home abroad, that she would give them a good education, then return them to me, to live with me and help all of my family."
Mwale shared he was initially happy for his girls being adopted by a wealthy family, but later hearing the court appeals, he was shocked to hear their "adoption is permanent."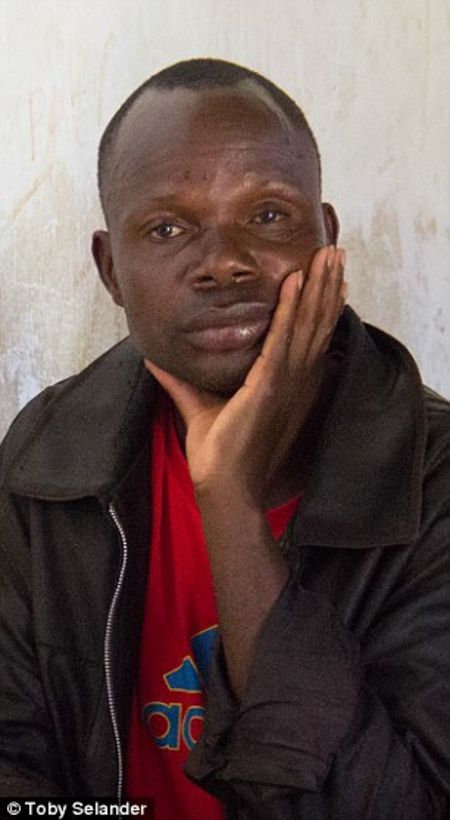 That cannot be true – I don't want it to be true. I am their father, and I will always be their father, the dad expressed.
SOURCE: Toby Selander
Adam stamped the allegations against him, which accused him of abandoning the twin girls after the death of their mother, as "lies."
Mwale added:
"It was me who took the girls to the orphanage after Patricia died. Everyone in the village knows I just wanted the best for them.The orphanage boss told me it would be a wonderful chance for my little girls, and for their brother and sisters at home."
Adding to the conversation, the desperate father confessed,
"I was standing with my brother-in-law who signed the consent forms with me, and we just continued to believe that I would always be the twins' father and they would be coming home to me."
Mr. Mwale confronts he had been forced to listen to 'terrible lies when the court appointed the guardians during the adaptation.
He was accused of abandoning his family to marry another woman, but in reality, Mr. Mwale said: 'It was me who took the girls to the orphanage after Patricia died.'
Madonna has a Different Story to Share
After the accusation began to circulate all over tabloids and magazines, Madonna later posted on her Instagram, denying the allegation claiming that she officially adopted two more children from Malawi in Jan 2017.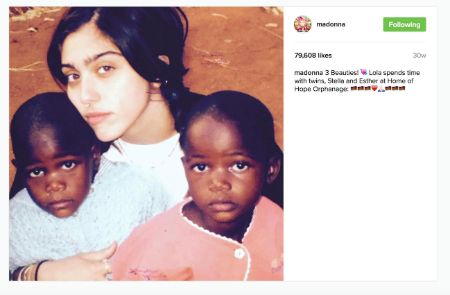 Madonna never mentioned Adam in her story.
SOURCE: Madonna's Instagram
On her Instagram page, the 61-year-old musician wrote:
"I can officially confirm I have completed the process of adopting twin sisters from Malawi and am overjoyed that they are now part of our family."
"I am deeply grateful to all those in Malawi who helped make this possible, and I ask the media please to respect our privacy during this transitional time," Louise shared.
Madonna later posted to her Instagram, urging the public to donate or volunteer at the Home of Hope orphanage where Estere and Stelle lived for four years.
Check Out: Madonna Opens Up About 'Madame X' & Motherhood - Full Interview | TODAY
Before adopting the twins, two of her children were also adopted David Banda, 14, in 2006 and Mercy James,13, in 2009. So, guys, what are your opinions on the situation?
Perceiving from the father's point, restriction from his own daughters is heart-aching and simply no 'humanity,' but on the other hand, being adopted by an $800 million owner, the kids are happier and get things they never possibly could.
We sure hope the twins will meet their father once they begin to understand life.
Stay tuned and connected to find updates on the Entertainment articles only on Glamour Fame.
-->