MAFS: Mike Gunner Finally Confirms One of The Worst Kept Secrets
Published Thu Mar 07 2019 By Andrew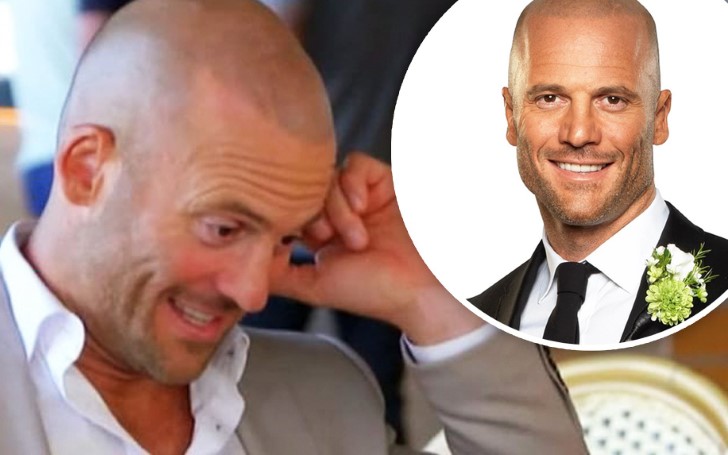 Married At First Sight star Mike Gunner finally came through with the confirmation of the rumor that's troubled him throughout the series.
Ever since the beginning of the first episode of Married At First Sight's 2019 rendition, it was claimed that Mike Gunner's hair wasn't real. The theory circulated like wildfire among the fans of the show forcing them to think if it is actually true.
Don't miss: MAFS: Melissa Lucarelli Explodes After Discovering Dino Hira Had Secretly Recorded Her Phone Call
The longterm rumor that had the fans in speculation and assumptions has recently gained firm grounds of proof. As of now, it is official that the hairline of the MAFS star was actually tattooed on him.
The reality-TV star made an appearance on Nova's Fitzy and Wippa show on Thursday morning. During the radio program, he had a tête-à-tête with the host about the actuality of the rumor.
Fitzy told the star during the show,
"Someone has rung us and told us that you've had the tattoo done on the top of your head,"
Confirming he'd undergone the procedure, Gunner said,
"But how good do I look!"
As the show host who's also bald joked about wanting to go through the procedure himself Mike offered to help the guy out.
Mike told the radio host,
"I've got a great guy, I'll put you in touch,"
As the interview proceeded on, Mike also opened up about his past experiences with reality TV stardom.
Also read: MAFS Star Matthew Has Shock New Girlfriend
Fitzy asked,
"Another rumour that's going around — were you close to getting on Survivor?"
Gunner answered,
"I love Survivor, but I'm glad I never did it because I wouldn't have done MAFS,"
and added,
"A couple of years ago I threw my hat in the ring with Survivor and got close enough — but clearly they didn't choose me, and here we are."
Reality TV is often associated with scandals and rumors, in fact, that is what keeps the wide viewership interested in the show. However, the confirmation of Mike Gunner's tattoo rumor lifted a heavy bag of suspense from the shoulders of the loyal fans of MAFS.
-->