MAFS Bride Melissa Accused Dino of Secretly Recording Her as Part of an Attempt to "Gaslight" Her
Published Tue Feb 26 2019 By Tess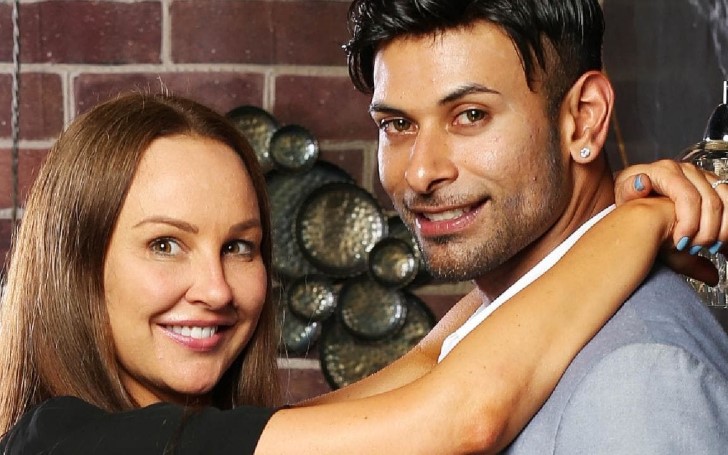 Married At the First Sight bride Melissa Lucarelli accused her TV husband Dino Hira of secretly tapping her while on phone call.
In an interview with Perth 96FM's Paul & Lise, MAFS bride Melissa Lucarelli accused her TV husband Dino Hira of secretly recording her conversations in two different occasions in order to try and "Gaslight" her in front of the cameras.
Melissa caught her husband Dino secretly recording her conversations for the second time while the spiritual guru was reportedly trying to prompt her to answer different questions in order to gaslight her.
"He was secretly recording me, there's just no excuse for that and it's creepy AF."

"Now he was secretly recording my conversation, the only way I found out about it was when I then caught him at another time trying to record a conversation between us where he was trying to kind of gaslight me into saying different things."

"That's when I found out about (the recordings) … and he was sending it to people, so what else was he doing?"
According to some reports, Mellissa dumped Dino after her discovery.
Dino, on the other hand, denied the accusation.
A per some sources, Hira didn't record Lucarelli with malicious intent, as he simply wanted to play the recording back to her so they could address it.
Also see: Best Parenting Quotes From Bradley Cooper and Irina Shayk
After some time, a senior producer reprimanded Hira and asked him to delete the recording.
According to MGB legal director and senior lawyer Bogdan Soactar, Hira potentially breached The Surveillance Devices Act 2007 NSW.
See more: Kendall Jenner and Dad Caitlyn Jenner Makes A Rare Red Carpet Appearance at The Vanity Fair Oscars Party
The legislation states a person must not knowingly install, use or cause to be used or maintain a listening device to overhear, record, monitor or listen to a private conversation to which the person is not a party, or to record a private conversation to which the person is a party.
Don't miss: 'Bohemian Rhapsody' Has won More Oscars than 'The Godfather'
The maximum penalty for an individual is $11,000 or five years imprisonment or both.
-->