Man Attempts Suicide After Youtuber Refuses His Request For A Meal
Published Fri Aug 23 2019 By Chester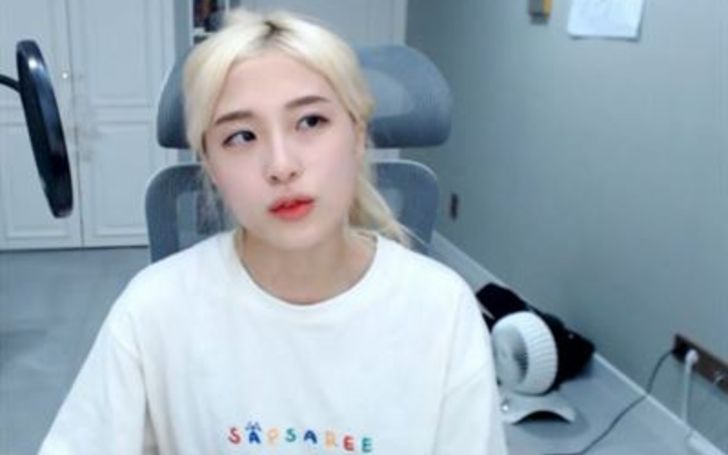 Online content producer Yang Pang had to deal with a troubling fan who forged her to have a meal.
Being a celebrity is hard to maintain as you have to deal with lots of scumbags and idiots. The similar case eventuated with the 22-year-old YouTube star Yang Pang.
As sources by news outlet Insight on Friday, a disclosed 45-year-old fan donated an online currency "star balloons" worth of $24,700 during Yang's live streaming show on Afreeca Tv on Friday.
SOURCE: Tenor
Fans often donate the currency to support their favorite star creators, but such a large amount is rare and make them noted on the celebs. What happened was after the anonymous man donated the money he offered Yang for dinner, but she refused.
Soon after the denial he then sent message to Insight reporters on Thursday threatening he was heading to Chenho Bridge over the Han River.
"I was hit by a sense of betrayal and sense of emotional loss rather than monetary loss," he was quoted as saying by the news outlet.

The man even shared reporter a photo with a note that read:
To Yang Pang, the promises were not kept. Give me the money back. I'm sorry to my mom and sister.
Soon the news outlet apprehended the news, he reported it to the police. When rescue officers arrived at the bridge, he was on edge and then jumped. The rescue team them immediately went to bail him They immediately rescued him and transferred him to a nearby hospital.

"He was conscious and had no serious physical problems, so was soon discharged from the hospital," an officer from Gangdong Fire Station said.
Afreeca TV later broadcasted the news via which the YouTube star received a KakaoTalk message and then agreed to have dinner with him following a condition.The condition stated that she would have the meal the media will broadcast them having lunch as well. Yang even shared to return his currency if he wants it back.
I don't want fans to offer star balloons by abandoning their own life," she said. "That is huge pressure for me. I can be happy when the fans themselves are happy. I hope this kind of thing will never happen again.
With more than 2 million YouTube subscribers Yang Pang produces contents on various issues such as dance, beauty, and food.
Check Out: I went shopping with my sister at night.
The news is not new to us as we hear lots of internet celebs facing backlash and dealing with unusual problems. Many of you might know Justin Beiber who suffered disgraceful lashes citing his insensitive comments about Selena Gomez and Hailey Baldwin.
Similarly, Danielle Cohn, who dealt with heavy criticisms from her critics for uploading a so-called "inappropriate post."
Being celebrity is hard to deal with; you have to deal with various people and their weird perceptions. So their life's not so lavish and cozy as we see and judge from light and camera. Stay tuned and updated to find more intriguing articles.
-->