Marlon Brando Reportedly Reduced Michael Jackson To Tears When He Quizzed Him About His Sexuality
Published Sun Sep 01 2019 By Chester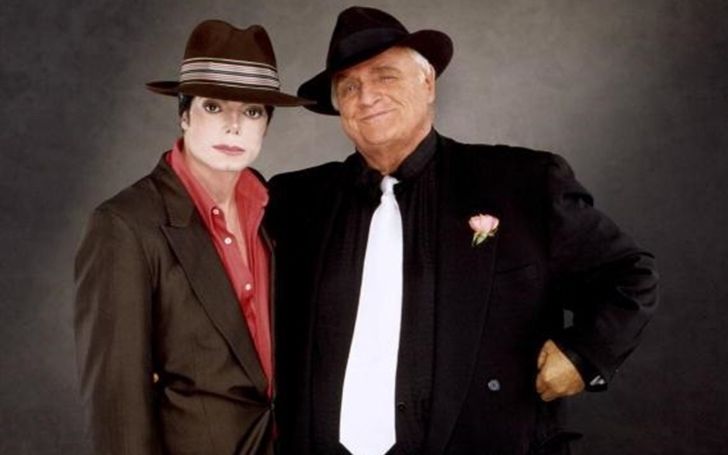 Marlon Brando's son Miko Castaneda Brando has again criticized his father accusing Michael has something to do with the kids.
The Godfather actor was a longtime friend to Michael Jackson and often used to visit Jackson in his Neverland Ranch where he used to stay for weeks.
Brando also participated in the singer's two-day solo career 30th-anniversary celebration concerts in 2001 and starred in his 13-minute-long music video "You Rock My World."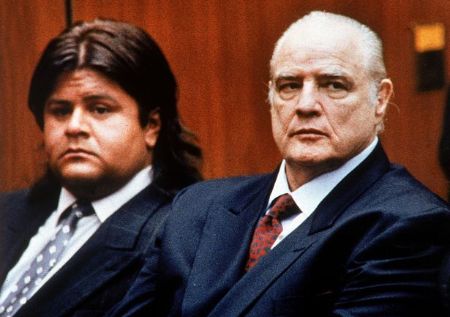 SOURCE: Angel News
The actor's son, Miko Castaneda Brando, was Jackson's bodyguard and assistant for several years and was a friend of the singer. "The last time my father left his house to go anywhere, to spend any kind of time, it was with Michael Jackson."
A podcast released by Brandon Ogborn called 'Telephone Stories' states it contains some clips which question about the late pop king's controversial sexual evidence.
The statement snipped from the prosecutors in 1994 when Michael was under investigation. It was reported at the time: "Brando told prosecutors he originally thought Jackson was gay but now believed it was 'pretty reasonable to conclude that he may have had something to do with kids.' "
Ogborn claims Brando asked Jackson: "'Well, who are your friends?' He said, 'I don't know anybody my age. Brando said, 'Why not?"
Miko, 58, claims his father's statement has been altered and sounded more negative to Michael by Ogborn. The truth is far away from the way it's being presented in the podcast.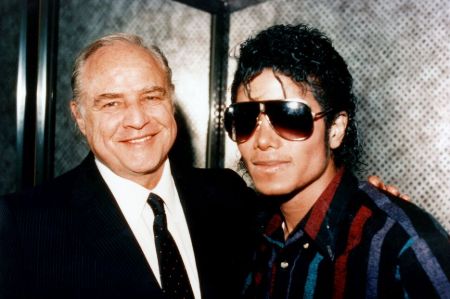 Castaneda shared his father loved to go the Neverland, and Michael was such a beautiful soul who helped his father during his critical last five years. "For that, I will always be indebted to him. Dad had a hard time breathing in his final days, and he was on oxygen much of the time," shared Miko.
Adding on, Brando Jr. shared:
He loved the outdoors, so Michael would invite him over to Neverland. Dad could name all the trees there, and the flowers, but being on oxygen it was hard for him to get around and see them all, it's such a big place. So Michael got Dad a golf cart with a portable oxygen tank so he could go around and enjoy Neverland. They'd just drive around with an oxygen tank in a golf cart.
On July 1, 2004, Brando died of respiratory failure from pulmonary fibrosis with congestive heart failure at the UCLA Medical Center. Being a close friend to Michael, he has been interviewed over the child molestation allegation against the singer in 1994.
Over the years Billie Jean hit-maker has been dealing with many accusations even after his demise on June 25, 2009 due to intoxication.
Over the years Jackson has been a controversial subject which HBO even came up with an investigative documentary Leaving Neverland by Wade Robson and James Safechuck, which also accuses Jackson's child sexual abuse allegations.
Watch: Leaving Neverland (2019) | Official Trailer | HBO
Corey Feldman, who was reported to be molested by Jackson, also denied the allegation criticizing HBO.
The whole Neverland case filled with different perceptions, as one the so-called accuser James Safechuck restated that he has been abused during his young age.
What made fans suspicious was James denied the molestation charges back in 2005. Allowing the release of the HBO documentary, Michael's fans argue the documentary is fake and a publicity stunt done by the accusers and their families for money. The family of the singer too insists the documentary is biased and one-sided.
Stay tuned and connected to find update on the news.
-->