Footage Resurfaces of Michael Jackson Buying 'Rings' Supposedly with James Safechuck When He was a Young Boy
Published Fri Mar 15 2019 By Jessica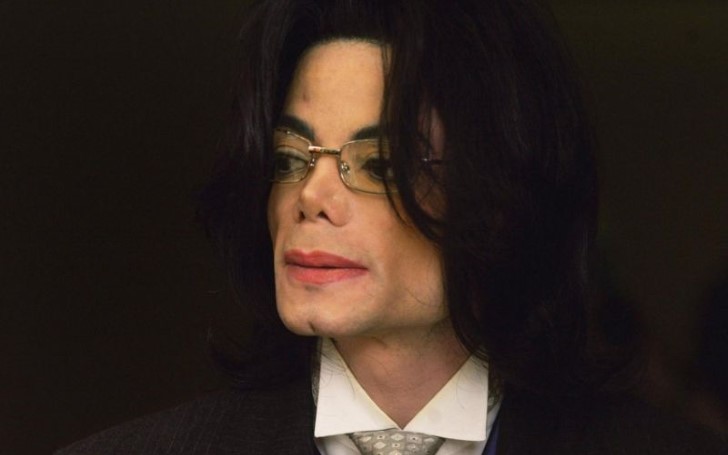 A video of Michael Jackson from 1989 buying rings and toys with a young boy believed to be his accuser James Safechuck has reemerged.
Old footage of Michael Jackson buying toys and rings at Zales Jewelers store in Simi Valley with his accuser James Safechuck from the year 1989 has resurfaced, TMZ confirmed.
The news made a big headline in the late 80's when the late singer stepped into the shop looking suspicious. As, in the video, the late singer dressed in a red shirt, and black pant is seen in a disguise; wearing a red hat, phony teeth, and a stick-on black mustache.
The King of Pop in disguise, in fact, alarmed the security guards in the store that led him being inquired as a possible thief.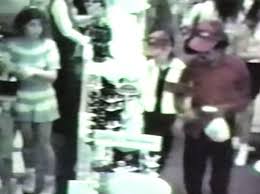 Michael Jackson and James Safechuck shopping at Zales Jewelers in Simi Valley.
SOURCE: The Mirror
Reports, however, at the time, did not focus on the kid nor the 'ring' Jackson bought after he revealed his identity. One anchor from the footage claims Michael bought the ring for Sheryl Crow, his rumored girlfriend back then who he was planning to pop the question.
You may also like: Jessica Canseco Responds To Accusations Made By Her Ex Jose of Sleeping with Jennifer Lopez's Fiance Alex Rodriguez
Safechuck is one of the two accusers alongside Wade Robson from Leaving Neverland who claimed Jackson sexually abused them since they were young.
In the controversial documentary, James ironically claims Jackson would take him out for jewelry shopping to buy rings for him whilst both of them pretending the rings were for someone else. He also alleges in the video how he had a private bedroom wedding with the singer.
"So, we were like this married couple. I say married because we had this mock wedding ceremony. … We did this in his bedroom and we filled out some vows like we would be bonded forever."
James, in fact, also showed a wedding ring claiming the 'Beat It' hitmaker gave him in the ceremony. He further added Jackson was aware of him being 'really into jewelry.' He states the jewelry was rewarded to him for doing 'sexual acts' with the singer.
Following the release of the HBO documentary, Michael's fans argue the documentary is fake and a publicity stunt done by the accusers and their families for money. The family of the singer too insists the documentary is biased and one-sided.
Don't miss: Donald Trump Hits Out At 'Fake Melania' Conspiracy Theory
Jackson was acquitted of all the child molestation charges in 2005.
-->