'Married at First Sight' Star Admits She Suspected Matt Gwynne was Cheating on Her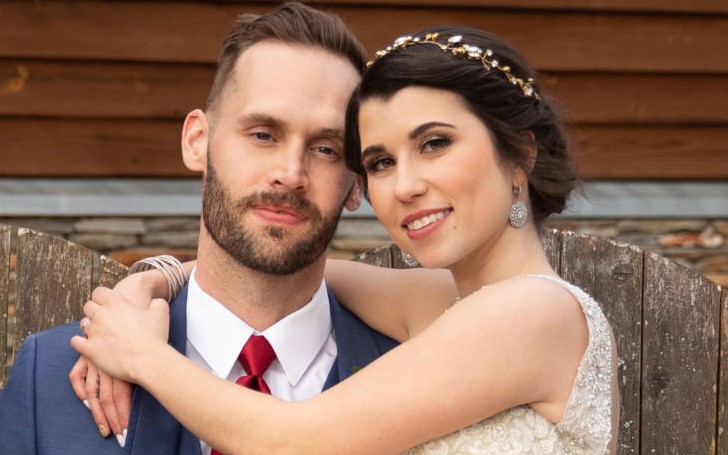 Married at First Sight star, Amber Bowles admitted she suspected Matt Gwynne was cheating on her.
Married at First Sight star Amber Bowles opened about and came out with a huge revelation. According to the reality star, she suspected Matt Gwynne was cheating on her during their relationship as Matt spent all the nights he spent away from home during the eight-week marriage experiment.
The couple marriage was great at the beginning on Marriage at First Sight's ninth season, as both admitted they were physically attracted to each other and even planning to settle down in North Carolina.
Watch: Married at First Sight: Amber Discovers Matt Might Be Cheating (Season 9) | Lifetime
But the tension started to creep in at the midway of their marriage, as Matt began to stay out late at night and sometimes even refused to come home to Bowles at all.
Also See: Netflix Orginal Series 'Luna Nera' - Everything You Need to Know About the Show
Amber said, "I suspected Matt was cheating pretty early on. The fact that he left his ring home showed his nonchalance towards the marriage. Matt stayed at our apartment but would often come and go as he pleased." Following which she even gave away her wedding dress.
Well, we don't want to be a judge of anything, but if we have to go by what Amber said, it definitely looks like Matt was not very loyal in his relationship with Bowles.
Watch: Married At First Sight: S09E03 - All Matt And Amber Scenes (Part 2)
Even Amber friend, Raven, who is her best friend, said he saw Matt with another woman at a bar a couple of times. Well seems like all the accusations by the reality star are right.
Also Read: Netflix Original Series - 'The Last Kingdom' Season 4 Confirmed. When will the Season 4 Come Out?
For more information on your favorite celebrities' lifestyle, stay tuned to Glamour Fame, and don't forget to sign up for the newsletter.
-->