Married At First Sight Star Billy Vincent Reveals On Instagram He's 'Living In A Garage'
Published Sun May 19 2019 By Jessica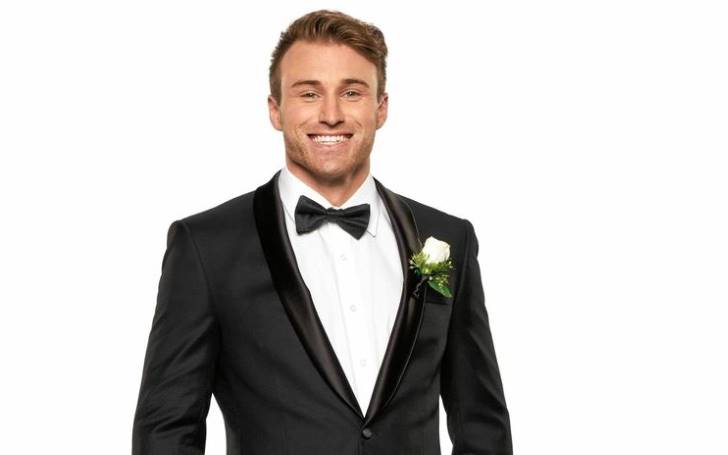 Married At First Sight's star Billy Vincent surprises his fans with a revelation that he lives in a garage.
Being a tv star does not always mean a successful career and a heavy bank balance. And this is pretty much a case of Billy Vincent, one of the former grooms of Married At First Sight.
Although Vincent did gain popularity and made a great earning from the reality show, Billy hasn't let the fame change him, not even a single bit.
Recommended: MAFS' Martha's Too Scared To Go Outside As She Receives Death Threats
Kudos to the 27 years old fitness trainer for his conception of success that it does not need to always involve money or expensive things that revolve around cars and big houses.
Married At First Sight star Billy Vincent lives in a garage.

SOURCE: Billy Vincent IG
Taking to Instagram, the reality star decided to take his sixty thousand followers on a home tour with a short clip video on the photo-sharing application.
Revealing the surprising information with a snap, Vincent told his followers that he lives in a garage.
The fitness hunk said: "I'm living in a garage bachelor pad, but I'm happy as. It's not about how successful you are or where you call home, it's if you're happy."
Preach.
According to Billy, what matters to him the most is better mental health status and the dogs, as he went on to add: "Good mental health is my definition of success. Not money, not women and cars. Puppies are the only exception, they = happiness."
MAFS's star Billy Vincent places his wedding ring on eBay at AU $220.50.
SOURCE: Billy Vincent
The revelation comes shortly after Vincent told his fans last week that he decided to sell his wedding ring and suits on eBay.
As a matter of fact, the price of the 24k wedding ring on eBay is priced at AU $220.50.
In addition, only by past this weekend the listing earned more than sixty bids from MAFS fans followings. The listing's date on eBay ends on Monday.
Both of the profit earned from the selling of his wedding ring and suits will go to charities funds for organizations helping to prevent men's suicide and Hirschsprung's disease.
The MAFS's relationship experts matched Billy Vincent to his then tv bride; Susie Bradley on the show. But, their chemistry couldn't last like most of the couple and the two split shortly after getting hitched on the show.
Also see: MAFS's Jessika Power went under reverse cosmetic procedure
Billy is assumably single at the moment although he hooked up with fellow MAFS bride, Lauren Huntriss after the filming ended.
As for Susie, she moved on and has been dating Todd Carney, an NRL star since March this year.
-->