Martin Lawrence's Daughter Iyanna Faith Lawrence - How Well Do You Know Her?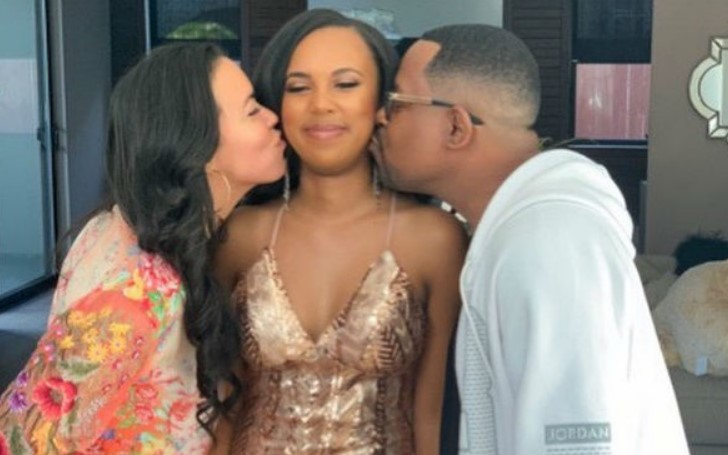 Know more about Martin Lawrence's daughter Lyanna Faith Lawrence. Also, know what she does.
Martin Lawrence needs no introduction as he is one the most highly acclaimed actors/comedians Hollywood has ever seen. To replace this talent will take a century to come.
Since Martin's popularity is nothing new, his children enjoy the stardom equally. Talking about his children, Iyanna Faith Lawrence is a 19-year-old daughter of the comedian whom he shares with his ex-wife, Shamicka Lawrence, aka Shamicka Gibbs.
Let's dive into the facts and know more about the 19-year-old.
Iyanna Faith Lawrence Has Two Sisters
Martin Lawrence and his ex-wife Shamicka Gibbs tied the knot in 2010 after thirteen years of dating. The couple, however, were already blessed with two daughters, Iyanna Faith Lawrence, 19, and Amara Trinity Lawrence, 17, a few years earlier than they got hitched. The former couple, sadly, ended their long relationship just after two years of their marriage.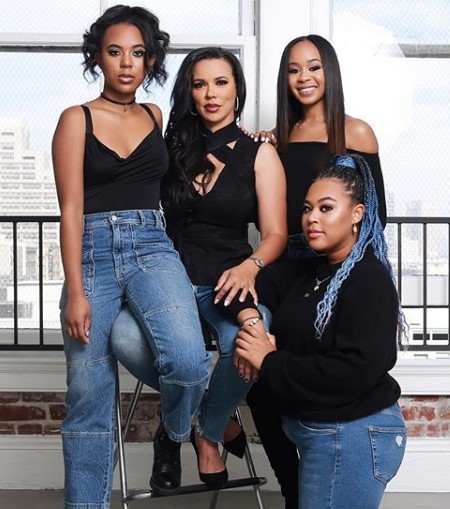 Iyanna Faith Lawrence with her sisters and mother.
Source: Shamicka's Instagram
But Iyanna and Amara are not the only daughters Martin has. Before he started dating Shamicka, the stand-up comedian was married to Miss Virginia USA, Patricia Southall. Martin and Patricia share a daughter named Jasmine Page Lawrence, who was born on January 15, 1996. Given the fact, it makes her the first child of the famous comedian Martin Lawrence, and half-sister of Iyanna and Amara.
Iyanna Faith Lawrence is Pretty Famous on Social Media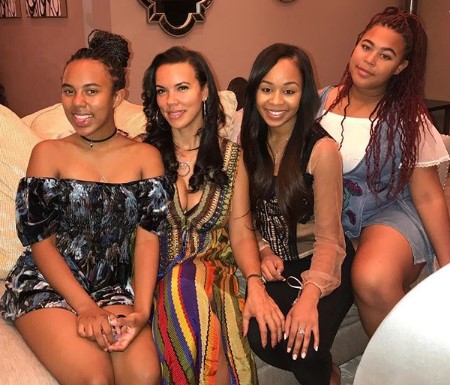 Iyanna Faith Lawrence is famous on social media, but it's only through her parents' social handles. Appearing multiple times on Martin Lawrence's Instagram account and her mother Shamicka Gibbs' Instagram account, Faith has managed to mesmerize fans with her beauty.
Also Read: Who is Lark Voorhies' Spouse? Get All the Details of Her Married Life!
Anyone who follows the stars' Instagram account is not unaware of the fact Iyanna Faith has got a good sense of fashion. Recently, she was seen on Shamicka's post, where after getting a glimpse of her, people thought she was going to be the next supermodel.
And of course, we can't deny it either, Iyanna, who is just 19, have managed to create a huge stir only by appearing on her parents' social media profile; Iyanna faith, who has an Instagram account with a handle - 'iyanna_faith' is not really active on her social profile. But just imagine how people will react if she starts to update the profile regularly, millions of followers guaranteed.
Iyanna Faith Lawrence Went on a Senior Prom Night with Michael
The former couple is the proud father and mother of the 19-year-old; Shamicka did not mention the school, but taking to her Instagram account, she posted a picture of her daughter, Iyanna, who was all set to go on prom night.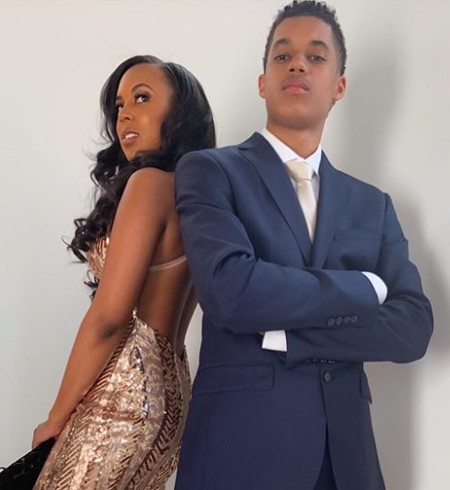 Iyana Faith Lawrence with her prom partner.
The former wife of Martin uploaded a series of pictures on her Instagram, where Faith was seen wearing a beautiful peach gown. Moreover, we also got to see the prom date of the 19-year-old; her prom date was Michael Isaac Blanks.
Iyanna Faith Lawrence is a High School Graduate
Iyanna Faith Lawrence never fails to impress her parents; moreover, the former couple who are co-parenting their daughters could not hold themselves off the excitement. Shamicka, like always, took to her Instagram to let the world know how happy she and Martin were for their daughter's achievements.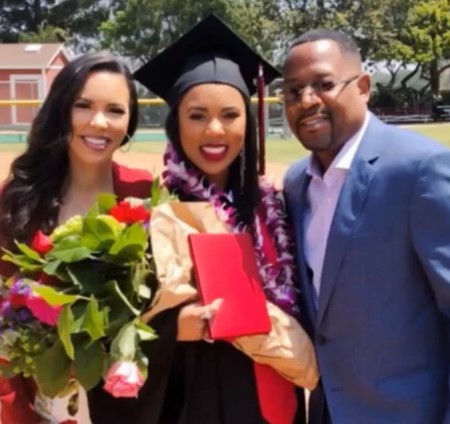 Iyanna Faith Lawrence is a high school graduate.
Shamicka wrote, "Our Beautiful Girl is Now a High School Graduate, We are so Proud of you Iyanna."
Iyanna, 19, graduated from high school on June 3, 2019, it sure did make her parents proud, and all the well-wishers are equally happy.
Also See: Zac Efron's New And Wild Beach Bum Facial Hair Was Genuinely Inspired By A Panini.
For more information on your favorite celebrities' lifestyles, stay tuned to Glamour Fame, and don't forget to sign up for the newsletter.
-->