What Is Martine McCutcheon's Diet Plan? How Much Weight Did the Actress Lost?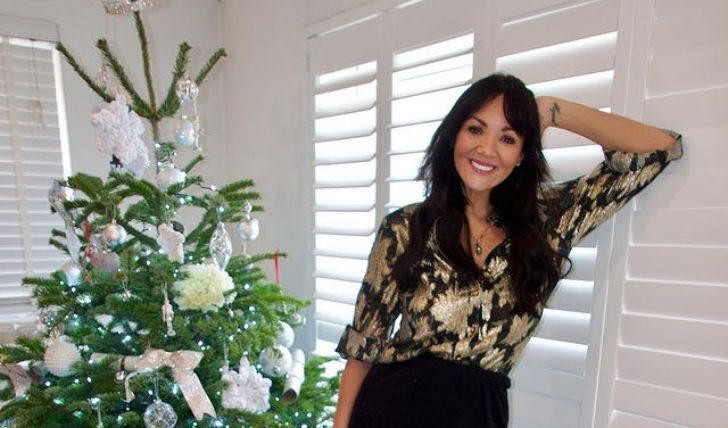 How much weight did Martine McCutcheon lose? All details here!
Actress and singer Martine McCutcheon shows how it's done. At 45, the actress reveals a stunning weight loss and an impressive transformation that has left fans wondering about her diet plan and lifestyle. McCutcheon says what you see on screen is just a glimpse of the arduous process that one undergoes.
Born Martine Kimberley Sherrie McCutcheon on May 14, 1976, in Hackey, London, she is an actress and singer. Her most notable acting credits include EastEnders, Love Actually, and Martine's hitmakers as a top-charting singer include Perfect Moment, Wishing, I'm Over You, and On the Radio. Ahead is a look at McCutcheon's weight loss journey and how she did it.
Martine McCutcheon lost a stone on the diet plan!
A quick scroll through McCutcheon's Instagram profile, and you'd know that the EastEnders actress is a fitness freak. McCutcheon has been regularly documenting her relationship with her body on the gram and inspiring her more than 480k followers to pursue a healthy lifestyle. Last year the Brit revealed she had lost one stone, equaling 21 inches of her body mass.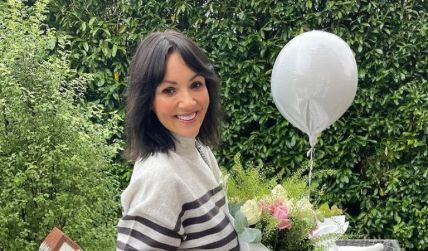 Martine is an ambassador of the Cambridge Diet.
Photo Source: Instagram
If you've tried everything from Keto to intermittent fasting and still have experienced no results, chances are, as per Martine, you haven't found the right diet plan. McCutcheon herself experimented with various diet regimes and expert-recommended methods and only discovered the right one a few years back.
Don't Miss: Full Story on Lizzo Weight Loss.
Martine credits her impressive weight loss to the Cambridge Diet, which gained popularity in the 80s and is currently off the radar among fitness enthusiasts. McCutcheon is now a vocal ambassador of the Cambridge diet, a fad diet that promotes a balanced, low-fat, low-calorie, lower-carb diet.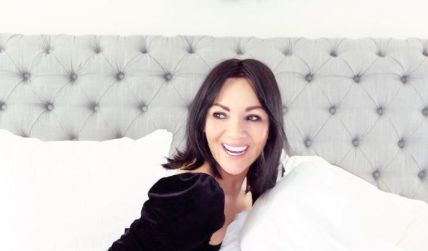 The actress reveals the weight loss process has been time-consuming for her due to various health concerns.
Photo Source: Instagram
McCutcheon aspired to shed some weight for a long time, but the actress says it was particularly hard for her because of health concerns. The actress was diagnosed with chronic fatigue syndrome, Lyme disease, and fibromyalgia, which contributed to hurdles in McCutcheon's weight loss process.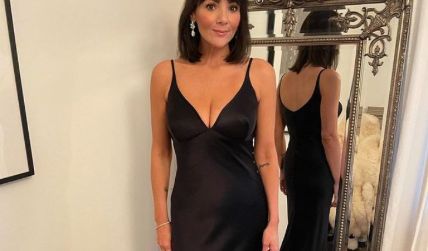 Martine was diagnosed with Lyme disease and fibromyalgia back in 2011.
Photo Source: Instagram
"My loss was a tiny bit slower than the average person, but to be honest, I expected that as many diets/food plans didn't work for me at all as the Lymes disease, and I can play havoc with how your system work," McCutcheon explained, adding, "I took things a little more slowly while feeling more energized and even with health issues I've still managed to do it."
Martine McCutcheon follows the 80/20 diet rule!
The Love Actually actress is on a new venture of her life; Martine fulfilled a childhood dream last year as she signed with the Elite Modeling Agency, which has alums like Naomi Campbell and Cindy Crawford, to kickstart her modeling career. "It's never too late for dreams to come true," McCutcheon wrote while announcing her new venture.
McCutcheon doesn't feel any guilt for treating herself with comfort food 20% of the time.
Source: Soaps News
With a career ever-evolving and thriving, Martine shares the need to stay in shape was greater than before. McCutcheon refuses to divulge more about how much weight she has lost and is far more willing to shed light on how she achieved it. The actress/singer says she follows the 80/20 rule but warns that it may not work the same for everyone.
Recommended: Melissa McCarthy Weight Loss - Learn the Total Pounds She Shed and the Secret to Her Diet!
McCutcheon lives on healthy proteins, vegetables, fruit, organic and veggie juices, and Flora ProActiv spread for 80% of the week and treats herself with comfort food with the remainder 20% of the time. McCutcheon says she doesn't" feel guilty about enjoying the unhealthy bits because she follows a strict regime most of the week. The mum of one explains how going for a daily run, meditation, and stretches also caters to her overall health.
For more information and news on your favorite stars, stay connected to glamour fame.
-->