Marvel Reportedly Setting Up X-Men Vs. Avengers Movie in the Future
Published Wed May 27 2020 By Eden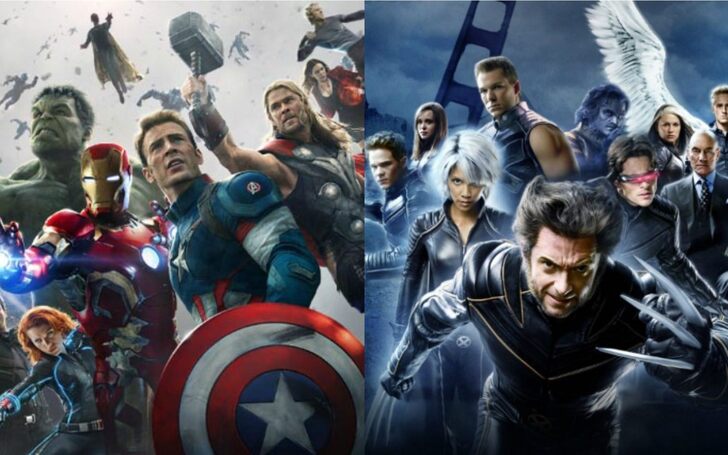 Marvel is reportedly setting up a potential X-Men vs. Avengers clash in the future.
Since Disney's acquisition of Fox, audiences have been thrilled at the possibility of the X-Men and the Fantastic Four entering the Marvel Cinematic Universe.
The final projects for both groups wound up as serious box office failures, and with the slate swept clean, the expectation is that Kevin Feige and his staff would be willing to do justice to the comic book's classics.
Watch: Avengers vs X-Men
There's also been loads of talk on whether the merry band of mutants will experience their next revival under new management, but, considering the Fox series has spanned a dozen episodes over two decades, we're still not going to see the MCU's portrayal of the characters for a pretty long time. However, a new rumor states that the mega-powered pupils of Charles Xavier are scheduled to ultimately face off against Earth's Mightiest Heroes in the mouth-watering prospect of an X-Men vs. Avengers film.
Evidently, this is from the YouTube channel Lords of the Long Box, who have proved to be fairly hit-or-miss on these sorts of reports, but it does fit some of the stuff we've seen in the past. Apparently, Doctor Doom will gradually play a larger and more significant role in the MCU, one that will ultimately culminate in the MCU's Secret Wars adaptation, which we have previously heard the studio were in the initial phases of development.
You Might Like: Kevin Feige Hints X-Men And Fantastic Four Will Be Introduced In Phase 5
This plotline would tie with Magneto's, with the formidable mutant briefly portrayed as an antagonist before eventually heading a squad of mutants through the Secret Wars fight against Doom. When this crossover storyline concludes, Marvel will continue working for X-Men vs. Avengers once the mutants are completely introduced into the series, with Magneto being portrayed as a reasonable character worthy of considering the claims brought forth on both sides while they brace themselves to battle.
Check Out: X Men VS The Avengers [Superhero Showdown]
Just because the Infinity Saga is completed doesn't mean the MCU is done with amazing crossovers, so X-Men vs. Avengers is probably the greatest one they could put forward right now. Not to mention, it's also one with the ability to touch the similar heights of Avengers: Endgame.
Visit Glamour Fame for more interesting news of your favorite movies.
-->