Some Interesting Facts to Know About Matt Raney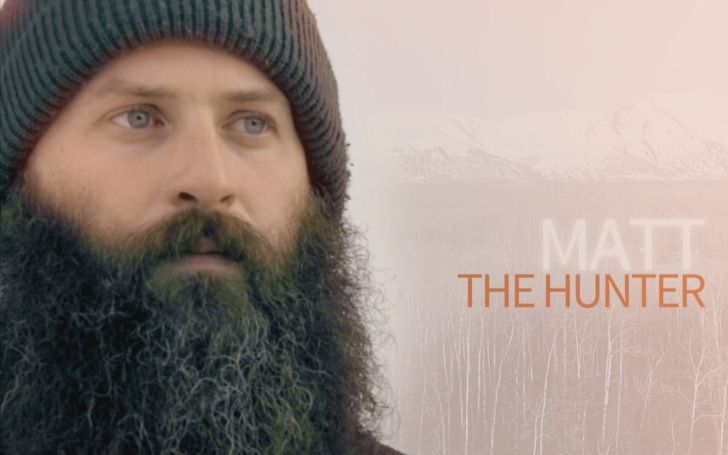 Being exceptional in hunting probably runs in the Raney family bloodline. Perhaps you've already heard about Matt Raney and his exciting escapades on Discovery Channel's reality TV series "Homestead Rescue" along with his father, Marty Raney, and sister, Misty Bilodeau as the main cast members.
With an adventurous spirit, Matt Raney ended up becoming a household name through his love for hunting, farming, and passion for seeking thrill in perilous adventures. To sink in more information about him, scroll down for some interesting facts.
Raney was Raised In Wilderness of Alaska
Matt was born on 1986 in the wilderness of Alaska, the United States of America to parents Marty Raney and Mollee Roestel. Growing up, he shared three siblings named Misty, Melanee, and Miles Raney.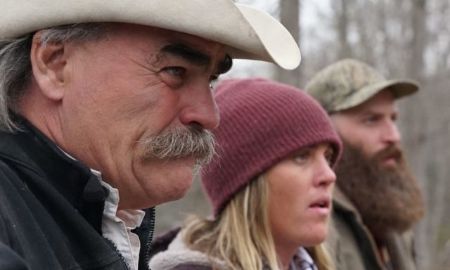 The Homestead Rescue Team.
Photo Source: TV Over Mind
Being born in Alaska and growing up facing harsh winds, learning animal husbandry, farming, and hunting, Raney pretty much toughened up all through his childhood. No wonder it leads him to the profound profession as Hunting Specialist in the reality TV show.
Personal Life and Preferences
Despite Raney's bold nature, he is a private person and doesn't like disclosing much of private information. That's the reason he chooses not to discuss his personal details from educational background to his other interests.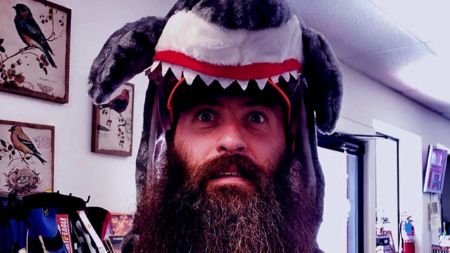 Raney family follows Christianity as a religion.
Photo Source: ECeleb Gossip
Matt grew up learning farming and animal husbandry from his uncle and aunt as he spent his childhood days in the chilling weather of Alaska.
You May Also Like: Miloš Biković - Some Interesting Facts to Know About the Serbian Actor
But as per our information, Matt is a happily married man. He is the husband to Katie and shares a lovely son. The family resides in Alaska near his house on the family homestead. However, one can also find him active on social media platforms. His accounts on Facebook is @matt.raney, and his Twitter account is @mattraneyalsaska.
Net Worth Collection of Matt Raney
The wildlife seeker earned quite a fortune from his profession i.e., a staggering $250,00 from his reality TV career. Matt and his family helped people live off the land in the show. Alongside, the adventures the show excites the viewers by picturing the thrills that can be explored residing in Alaska.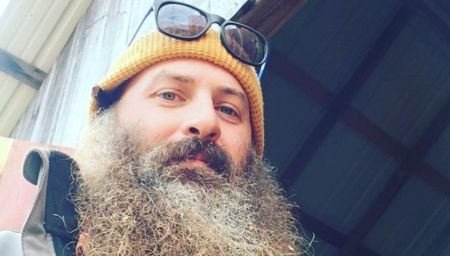 Raney lives a comfortable life in the wild accompanied by his hunting family.
Photo Source: TV Over Mind
Raney wasn't just limited to homestead Rescue as a career, he extended his hands along with another TV show as well like "Ultimate Survival Alaska," and many more to come. The collective net worth of he and his family in 2019 is estimated to be at around $1million.
Raney's Life As a Hunter
Since early age living in the wilds resulted in many encounters with wolves, bears, caribou, said Raney. A geek for the thrills of life, Matt goes for hunting when he isn't working and keeps himself busy stuffing his freezers full of salmon, halibut, caribou, doll ship, and moose.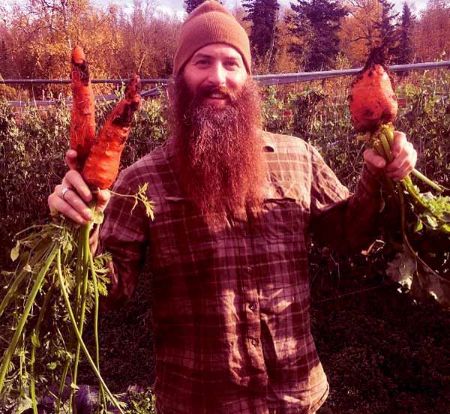 Raney loves some good hunting and keeps the family full with this exceptional skills.
Photo Source: E Celeb Gossip
In 2015, The 34-year old brought 1000 pounds of fish, moose, caribou, and sheep, which was then enough food to feed the family throughout the winter. Well, who needs to go to the market when you've got a pro hunter in your home.
Also See: Paul Bernon Net Worth - Complete Breakdown of His Earnings
Hope you enjoyed the article. For more be sure to follow Glamour Fame.
-->